2012 | Outbound | Artist
Jaye Moon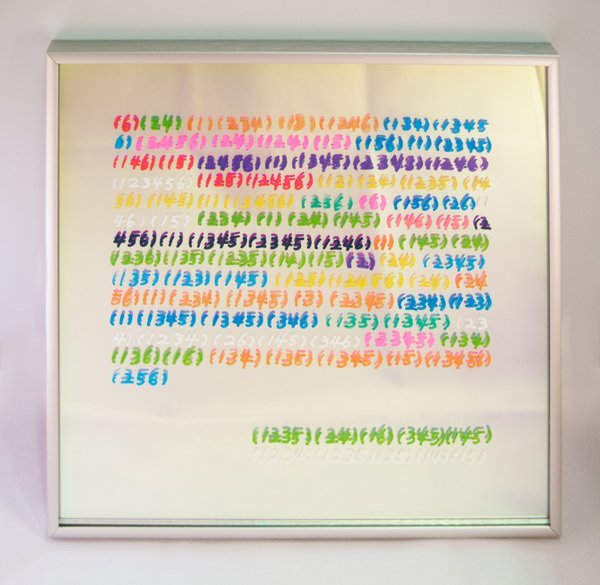 4. Richard Prince joke painting code # I(1)
In October, 2012, she will participate in the CJ Art Studio Residency program for 3 months. Moon's residency is organized within the framework of Residency Unlimited's partnership with the CJ Art Studio residency program in Cheonjgu, Korea.
Jaye Moon is a New York based Korean artist. She came to the U.S. in 1990 and finished her MFA in Sculpture at Pratt Institute, New York in 1994. Her solo exhibitions include Newman Popiashvili Gallery in NY, Max Estrella Gallery in Madrid and others. Her work also has been shown in group exhibitions at White Columns, Artist Space, Dumbo Arts Center in NY and others. Her forthcoming solo exhibitions are scheduled to take place at Gallery Momo in Tokyo and Newman Popiashvili Gallery in New York in 2012.
Moon's work has been reviewed in Art in America, Artforum.com, Newsweek (Korean version), and others. Moon was awarded grants from the New York Foundation for the Arts, the Pollock-Krasner Foundation and the AHL Foundation. Previously, Moon has participated in the Fountainhead Residency in Miami and the BRIC/BCAT Rotunda Gallery Video Program Residency in Brooklyn, NY.
Moon has been working on translating English Braille in number codes as a form of writing. She is interested in numbers because they are universal and we often use them as our identification, address, phone numbers and other communication tools in contemporary society.During her CJ Art Studio Residency, she will produce number code projects written in Korean Braille. She will also create public art in Cheongju by combining Lego blocks with actual architectural structures to create urban landscapes.