Exhibitions | Nov 16 2017 6.30pm
Vertical Acoustics by András Blazsek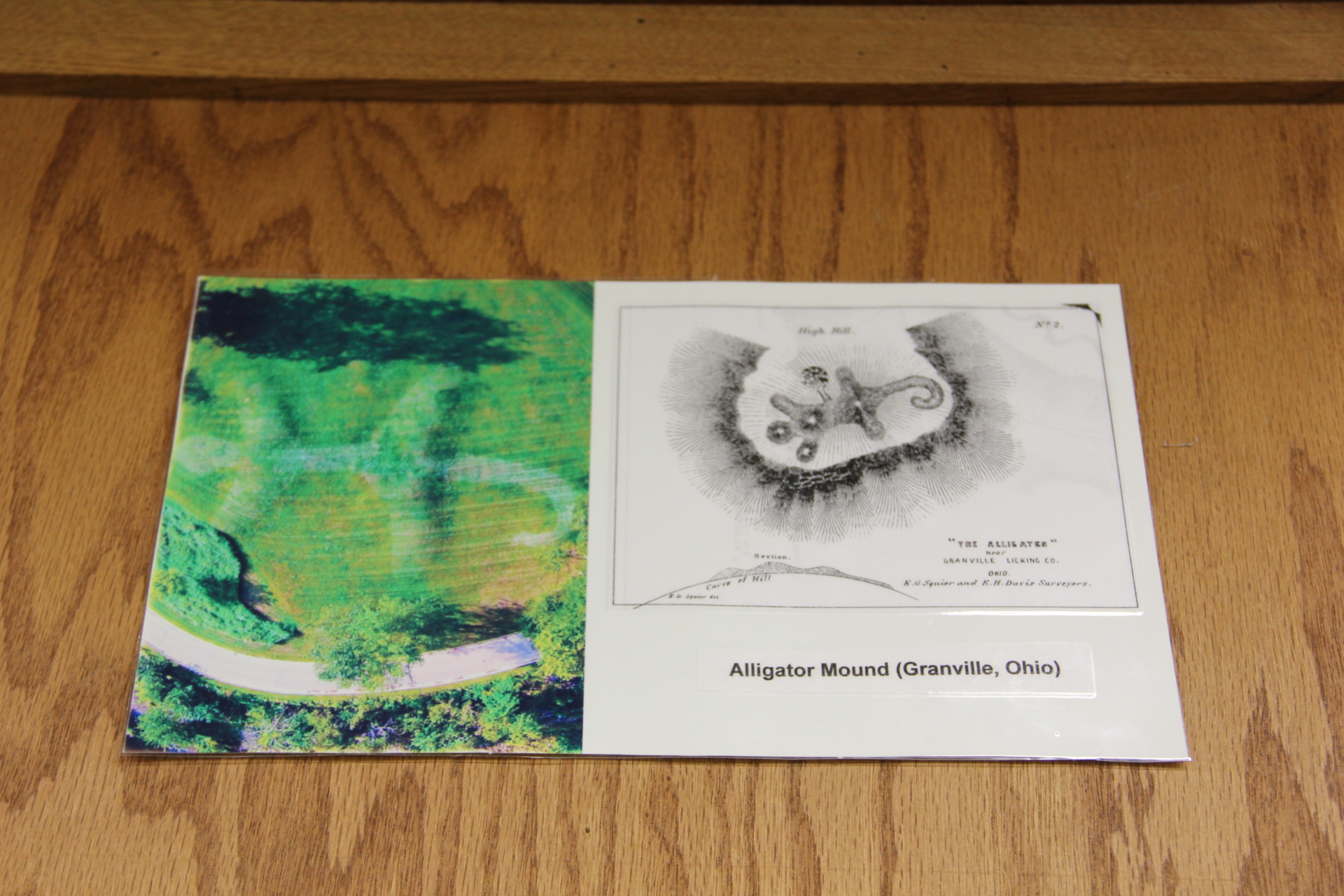 Images of Alligator Mount (Granville, Ohio) in display at the Serpent Mound Historical Site Museum in Peebles, Ohio, 2017. Photo: Emily Verla Bovino
Thursday, November 16, 2017
6:30pm (free and open to the public)
Residency Unlimited (RU)
360 Court Street (enter the Church through the main entrance)
Brooklyn, NY 11231
Vertical Acoustics is a site-specific sound installation by RU artist-in-residence, András Blazsek (Slovakia/Hungary) made for the interior entrance of the South Congregational Church in Carroll Gardens where RU is based.
The site-specific work will be followed by a presentation of images and soundscapes gathered on a road-trip planned in collaboration with artist Emily Verla Bovino (NY/Hong Kong).
The road-trip visited various Native American sites between Meteor Crater in Northern Arizona and Frank Lloyd Wright's Fallingwater in Pennsylvania.  From the Anasazi Chaco Canyon structures in Northern New Mexico to the Adena Serpent Effigy Mound in Southern Ohio, the two artists will discuss questions of representation through sonification and new disciplines like Archaeoacoustics.
***
Based between Bratislava and Budapest, Andras Blazsek is an artist who works with sound, sculpture, installation and environment, viewing sound and thought as elements that  can be treated as sculptural media.Recent Exhibitions and live performances include: 2015 – Off-Biennale Budapest, Isolator, Postapalota, Budapest, Hungary; 2015 – The topological landscapes of a (free mind) installation based on the research work of Raymond Royal Rife Instruments at Academy of Media Arts Cologne, Cologne, Germany; 2014 – PAVILION­pavilion sound installation based on a feedback system / On the edge of perceptibility, Kunsthalle, Budapest, Hungary; 2014 – Logical Volume Identifier (for Internet radio and scroll montage) collaboration with Emily Verla Bovino /audio­visual performance/ audio­part @ Kchung radio Volume project, Los Angeles, USA. Blazsek is the recipient of International Visegrad Fund Grant for the Futura Residency Program in 2010. In 2012 he was awarded a grant by CEC Artslink for a performance at LACE Los Angeles .
Emily Verla Bovino is an artist and art historian. Her work now circulates under the anagram MOBILE IRONY VALVE (MIV).  The life-long project of EVB is the epic ethnographic fiction RK-LOG, which follows incidents in the afterlife of a fictional biological specimen labeled 'RK' . MIV artistic research works with  encounters with objects and interchanges with people in conversation and gesture, experimental replications of objects, art historiography, fiction, and experiments with materials.  MIV projects were produced between the US-Mexico borderlands between Texas and California between 2010 and 2017. Recent works include PERP (Gulf Labor Artists Coalition); Makro-Scripts (Robert Walser Zentrum, Bern); and RK-LOG: On Promissory Futures and Speculative Pasts (Viafarini, Milan). Writings have been published in academic journals, small presses and international art magazines; exhibitions, residencies and fellowships have been hosted by Fieldwork: Marfa (Texas), Zentrum Paul Klee (Bern) and SOMA (Mexico City). EVB recently completed a doctoral dissertation in Art History, Theory and Criticism on the concept of the 'plastic' in art history and artist writings at UC San Diego.
This program is made possible with the support from the Trust from Mutual Understanding. Special support provided by Hack Manhattan.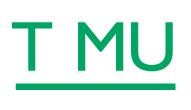 RELATED: