Event | Mar 14 2013
PANEL DISCUSSION – WALTER STEINACHER: BRONX! FASHION! REVOLUTION!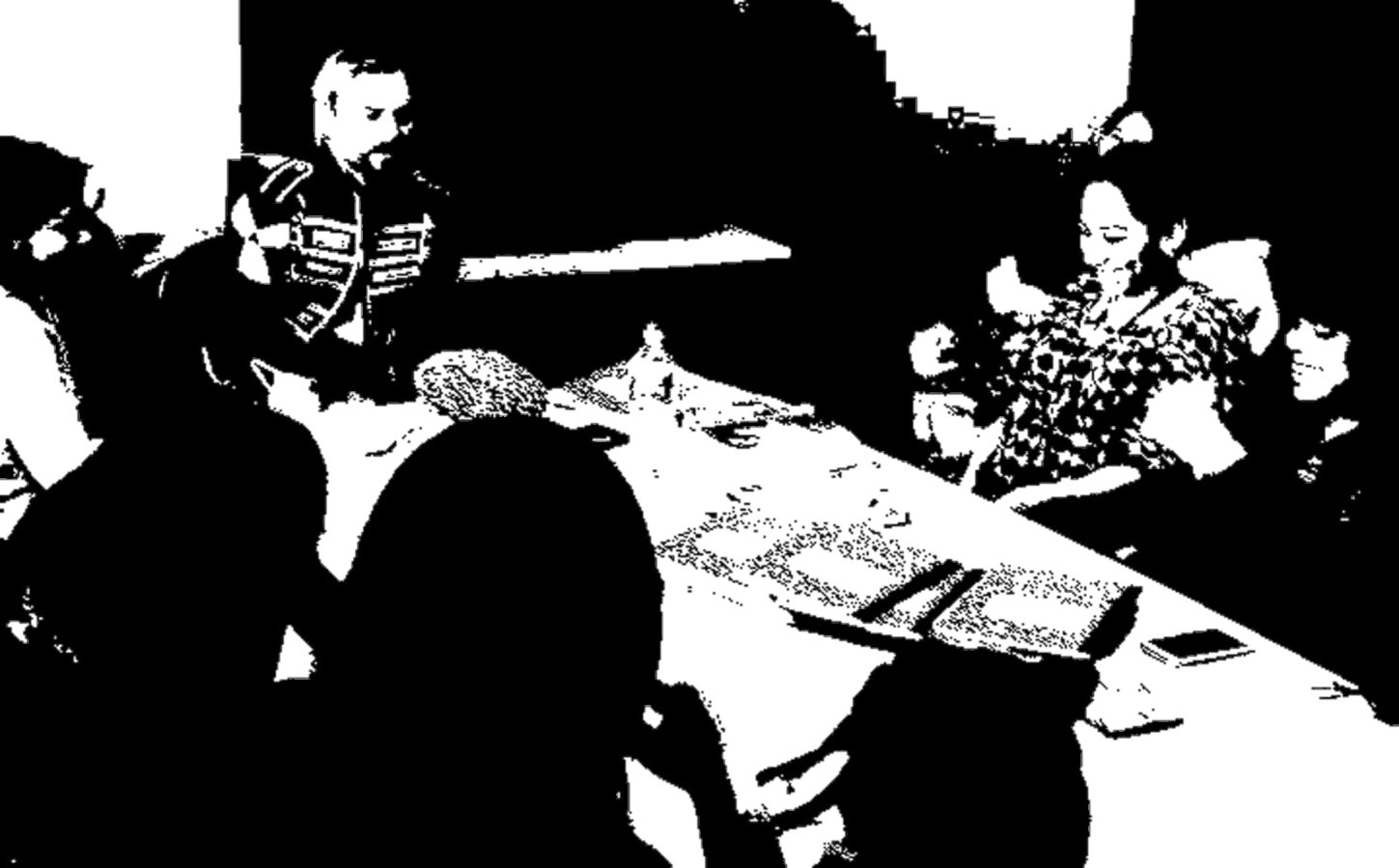 PANEL DISCUSSION - WALTER STEINACHER: BRONX! FASHION! REVOLUTION!
THURSDAY MAR 14, 06:30 PM
Austrian Cultural Forum
11 E. 52nd St.
New York, NY 10022
The Austrian Cultural Forum is pleased to present a panel discussion focusing on the project Bronx!Fashion! Revolution!, a community-based art project by Austrian artist Walter Steinacher realized at Casita Maria Center for Arts & Education in the South Bronx with support from Residency Unlimited. Steinacher (aka Kevin Klein) was invited to interact with teenagers participating in Casita Maria's after school program. The students
will revamp their old clothes and, through the process, question their relationship with brands and their participation in an alienating consumerist culture. In promoting 'upcycling' - a recycling that implies the production of new products of better ethical value - Steinacher hopes to raise awareness and to encourage collaboration, collective action and creation as correctives against individualist and materialist attitudes. As a sequel to this event, the children's creations will be presented in a D.I.Y fashion show hosted by Residency Unlimited on March 23rd at their location in Brooklyn.
Walter Steinacher will discuss the project with Sarah Calderon, Casita Maria's Executive Director, and Maud Jacquin, RU's associate curator.
An unlimited world, rich and famous in colors and possibilities. Fabrics, prints, studs and pearls - grab, sparkle and flash. The Bronx is coming! - Kevin Klein
ABOUT
Walter Steinacher a.k.a. KEVIN KLEIN studied with Gunther Damisch at the Academy of Fine Arts Vienna, with Andrej Daniel at the National Academy of Fine Arts Sofia (BG), Robert Pfaller and graduated 2003 at the University of Art and Design Linz with Ursula Huebner. As an artist he is interested in questioning power relations, questioning his own and also collective identities in an image controlled advertisement-world. Since he was an exchange student in Bulgaria in 2000, he has since repeatedly visited the Balkan region. 2007/08 he participated in a one-year residency in Ljubljana (Kud Mreza, Metelkova Mesto). Exhibitions include Serbia: Frequently Asked Questions (Austrian Cultural Forum New York), AKTO 6 (Bitola, Macedonia), Yugostalgia (University of Ljubljana, Slovenia), MUSAO, gallery DADA39 (Vienna), Souvenir (gallery Alkatraz, Ljubljana, Slovenia). Cooperative projects include: Feeding 100 (Schmiede Hallein, Austria), Guerilla Convention (ARGE_nonntal, Salzburg, Austria), Glueckritter (Wahre Landschaften, Salzburg, Austria), 39 Frames (Waxfactory New York, USA). Walter Steinacher lives and works in Salzburg and Vienna, Austria.
More information >> typotektonik.net
Supported by funds from Kultur Stadt Salzburg and the Austrian Cultural Forum New York, Steinacher's 2-months residency with Residency Unlimited (RU) in February/March 2013 is made possible within the framework of RU 's partnership with Casita Maria Center for Art and Education.
Casita Maria Center for Arts and Educatio: http://www.casita.us/
- See more at: http://www.acfny.org/event/walter-steinacher-bronx-fashion-revolution/#sthash.AQUmUuJ0.dpuf


RELATED: