Event | May 15 2013 6:30 PM
LA FRAGUA artist residency presents at RU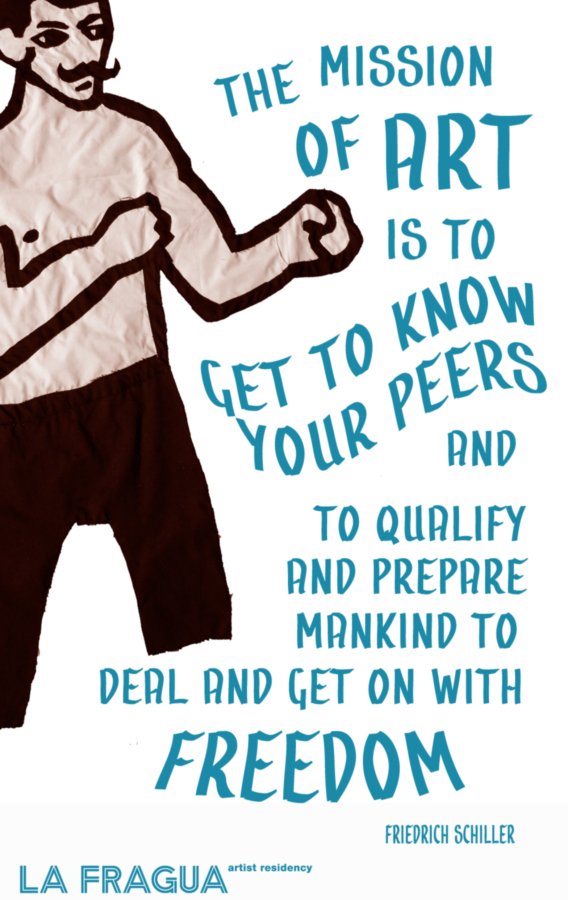 Wednesday May 15th, 2013,
6.30pm – Free and open to the public
Residency Unlimited
360 Court Street (large green door)
Brooklyn, NY 11231
Join RU for a presentation/discussion with Gabrielle Mangeri and  Javier Orcaray, collaborators and directors of LA FRAGUA artist residency in Belalcázar, Córdoba, Spain
One of the most relevant independent residency program in Southern Spain comes to NY to talk about the grassroots operation, its ideology, rising potential and what gives it gas.
The year is 2010 and The Monastery of Santa Clara, a significant landmark 15th century convent is discovered and resuscitated into  modern life as  an interdisciplinary center for experimentation/intervention and LA FRAGUA artist residency is born!
The space fosters a unique environment that deals with, asks questions of and responds to the actual countryside, local patrimony, public space, community building, artistic production and the all of the alliances and tensions discovered in between.
At LA FRAGUA we believe in the great positive impact of artists' work in our world and we support the expansion of creative efforts to enrich the landscape, the mind space - our daily social experience. LA FRAGUA artist residency offers an unconventional opportunity to dig into uncharted territory, to exchange ideas and knowledge, to find new terrain and context to make work, to change the panorama and be pioneers, to connect to a community through spontaneous involvement and action- and to realize all types of projects that might never have been achieved, or even thought of, in your own environment.
Why here? Why now? Because from the way we see it, there is no place where you can find more FREEDOM. And this is extraordinary.
Our goal is to bring this opportunity closer to the hard working artists who benefit so much and move drastically forward during this intensely active creative period. We hope the experience might enrich not only their own practices but, if successful, the places they bring them to and so change the cultural fabric forever.
The team of LA FRAGUA will be accepting residency applications at Residency Unlimited and will be there to talk about the inner world of the Convent, the residency's young history, current state, and our determined plans for the future. We will also happily answer all questions and look forward to getting feedback from you crazy New Yorkers