Event | Jun 27 2012 7:30 PM
Asher Remy Toledo presents Perceptual by Richard Garet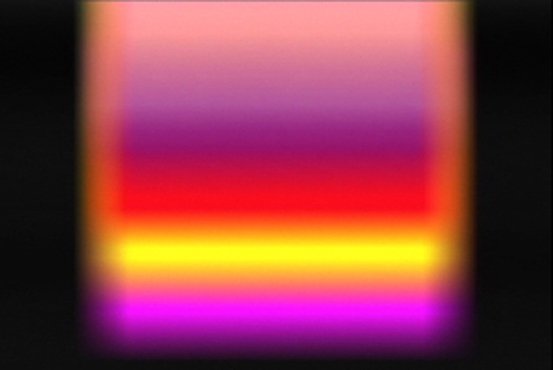 Wednesday, June 27
Doors open at 7:30pm, performance starts at 8pm
Location: Residency Unlimited
360 Court Street, Brooklyn, NY 11231
Church entrance through green door. 
directions here
Perceptual is an audiovisual performance by New York based artist Richard Garet. Comprised of moving image and sound, the work examines the processes of luminosity, color, movement, and light phenomena. The sound, carefully constructed and utilized to effect, intervenes, disrupts, and modifies the visual parameters of the projected images. The techniques employed to make the imagery incorporate real-time computer processing and visual-constructs established from the permutations and the brilliancy generated by the media itself.
The performance has been curated by Asher Remy-Toledo, a New York based curator focusing on new media. Asher is one of the original founders of the group No Longer Empty and has been a curator of media-sound at the Liverpool Biennial, among many other international exhibitions and festivals .
Richard Garet interweaves various media including moving image, sound, multimedia performance, and photography in order to construct intimate spaces and immersive situations that draw attention to the processes of perception and cognition.
Recent exhibitions and performances include EAC: Espacio de Arte Contemporáneo, Montevideo, Uruguay; Fine Arts Museum of Montreal; San Francisco Museum of Modern Art; Museum of Contemporary Art of Barcelona (MACBA), Barcelona, Spain; Art Museum of Puerto Rico, San Juan, Puerto Rico; and el Museo del Barrio, NYC. His sonic constructions have been published through sound art labels such as 23five, And-Oar, Non Visual Objects, Winds Measure Recordings, Unframed Recordings, Con-V, Leerraum, White_Line Editions, OBS, and Contour Editions.