Event | Aug 11 2011 6:30 PM
A Certain Door From One Place To Another, a presentation by the Korean artist Iksong Jin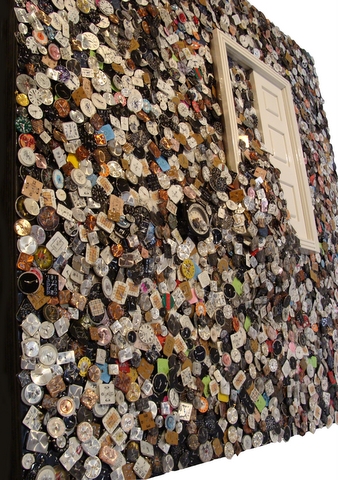 Thursday, August 11th - 6:30-8pm
Location:
360 Court Street, Brooklyn , NY 11231 (subway F/G Carroll street, President Street exit)
Church entrance through green door. (click here for directions)
Residency Unlimited (RU) is pleased to announce a presentation by the Korean artist Iksong Jin, A Certain Door From One Place To Another . Mr Jin will elaborate on his painting methods and concepts characterizing his practice over the last 2 decades.
This event is organized within the framework of Residency Unlimited's (RU) partnership with the CJ Art Studio residency program in Cheonjgu, Korea. Central to RU's mission is facilitating international residency opportunities for New York based artists with hosting institutions worldwide. In October 2011, Jeff Grant will spend 3 months at CJ Art Studio. This Korean residency program is affiliated to the Fine Arts Department at Chungbuk National University (Cheongju) where Iksong Jin is a professor.
Iksong Jin has been investigating the image of doors in various formats for the last two decades. He believes that the paths we take in life depend on which doors we choose to open or close. He has exhibited solo exhibitions at Space MOM Museum in Cheohgju (2010), Moosim Gallery, Cheohgju (2009), Washington Square Windows, New York (2006), UM Gallery, Seoul, (2003) among many others. Group exhibitions include: KEPCO PLAZA Gallery, Seoul,(2010), Bricks Hall, Nakasaky, Japan (2009), Deacheongho Museum, Cheongju (2008), Chungbuk National University Culture Centre, Cheongju (2007) to name a few.