Oct, 2015
OCEANS BREATHE SALTY, curated by Mette Woller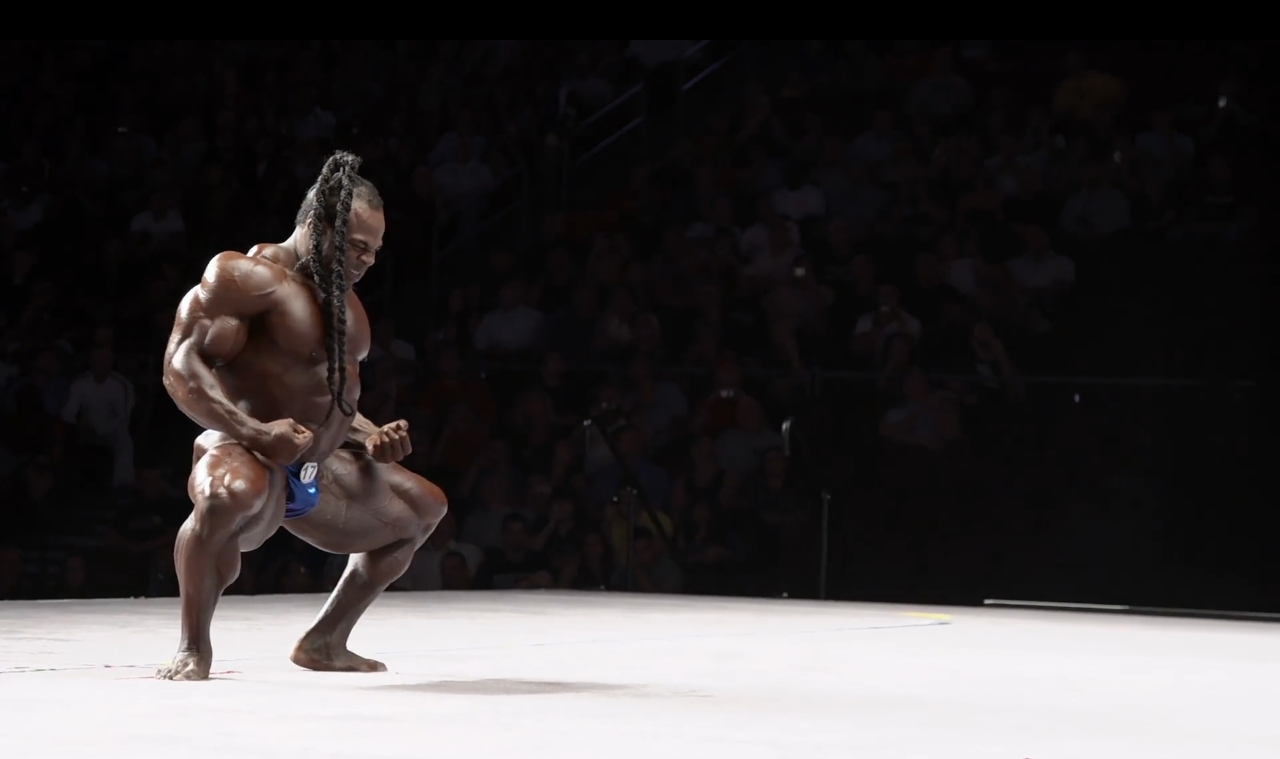 November 21, 2015
2-5pm (free, but booking is essential. RSVP here)
Complete Body
301 East 57th St
New York, NY 10022
OCEANS BREATHE SALTY
Amanda Alfieri, Contemporary Cruising (Tomislav Feller and Manuel Scheiwiller) Anissa Djeziri I Mette Krebs, Lea Guldditte Hestelund, I'm Making a Boy Band (Bora Kim, Karin Kuroda, Samantha Y. Shao), and Heine Kjærgaard Klausen.
OCEANS BREATHE SALTY is a one-day exhibition taking place between the skyscrapers of Manhattan at Complete Body fitness center. From nausea and narcissism to object sexuality and idolatry, the exhibition looks into the need to worship and desire – be it peanut butter, celebrities, the self or the body. The exhibition brings together the work of artists, designers, dancers, choreographers, researchers, and curators that challenge the notions of sculpture, body, gender roles, sexuality, pop culture, and fitness tendencies of today.
Taking Leonardo da Vinci's Vitruvian Man (1490) and Venus as icons of ideal beauty, OCEANS BREATHE SALTY examines parallels between the Renaissance view of humanity and contemporary self-promoting body ideals. At the same time the exhibition takes its point of departure in the ancient Roman cult Veneralia by investigating worshipping fan cultures today. Taking place near a swimming pool, the exhibition connects to the ideas of rebirth, the myth of Narcissus, and the cultic gestures of the Venus cult, Veneralia.
For the exhibition project a mobile and live exhibition design is developed containing of bodybuilders performing around the swimming pool directed by the chorographical dancing collective Contemporary Cruising who will shoot a music video on site. Inspired by gym-selfies and workout clothes, the design duo Anissa Djeziri and Mette Krebs have developed a costume design for the bodybuilders. With their connotations of whiteness and as exhibition design, the bodybuilders contains curatorial ideologies by referring to the White Cube, and are an attempt to re-think the relationship between the artists, designers and the curator.
In the elevator leading up to the exhibition the audience will be welcomed with a sound piece performanceby Lea Guldditte Hestelund, who participate with a further development of her work Körper 2.0, in which she engaged with a personal fitness trainer to sculpt her body into the ideals of Myron's antique marble sculpture, the Discus-thrower. The performance is part of an installation with three banners produced for the exhibition, and raises questions of gender, ideals, and to what extend commercials affect our bodies. Based on the way on which the body is exposed in social media, Amanda Alfieri contributes with a durational workout performance and a fitness seminar that investigates fanatic and social media fitness tendencies today. Heine Kjærgaard Klausen will exhibit his t-shirts and shirts that represent the visual tsunami of the Internet through works such as Narcissus, which shows the abundance of selfies. For the exhibition, 13 young men from New York will carry these clothes. Bora Kim will in collaboration with Karin Kuroda, and Samantha Y. Shao participate with her final project from Columbia University School of the Arts – I'm Making A Boy Band (IMMABB). The team has created an actual K-pop boy band (with non-Korean members) that investigates fandom, gender roles, and global cultural flow. The boy band will perform a live concert of their original songs.
OCEANS BREATHE SALTY is curated by Mette Woller and exists in conjunction with FLUID PHOSPHORESCENCE curated by Mette Kjærgaard Præst. The two exhibitions are part of the overall exhibition project Sugar Walls – an ongoing examination of love focusing on disparate notions of the phenomena from the Stendhal Syndrome to the T. gondii parasite, while considering love, desire and obsession as forces of both empowering and destructive nature. The first exhibition in the Sugar Walls series - Flirting, playing, eating, drinking, talking, laughing - took place at Kunstraum, London in 2014.
Sugar Walls is produced with curatorial assistance from Javiera Luisina Cadiz Bedini
OCEANS BREATHE SALTY from Mette Woller on Vimeo.
--
Amanda Alfieri (US) lives and works in NYC. She received her M.F.A. from Columbia University School of the Arts in 2013 and attended the Skowhegan School of Sculpture and Painting in 2008. Alfieri's boundary pushing practice blurs the borders between art, life, fiction and reality. Through video, photography and performances, Alfieri often puts herself in extremely uncomfortable situations that render her own vulnerability. Alfieri explores the tension between trauma and humor, truth and fiction, and between audience responsibility and participation. The performances are an intrinsic part of her life, be it as undercover shopper at a local department store to apprehend shoplifters, her cultic idolization of reality TV, or her obsession with the rapper Tupac Shakur. Recent performances include Tupac's Prison Workout (Abrons Art Center, NYC), NY GUTS (Abrons Art Center, NYC), A Forum for Performance Art (The Brooklyn Academy of Music, NYC) and Performing Franklin Furnace (Participant Inc, NYC). Link: http://amandaalfieri.com
Anissa Djeziri and Mette Krebs (DK) live and work in Copenhagen. Besides working as an independent designer, Djeziri is currently taking a tailor degree at CPH WEST. Krebs received a BA in Textile Design from Gerrit Rietveld Academie in Amsterdam and is currently an assistant manager and web coordinator at Henrik Vibskov boutique in Copenhagen. With backgrounds in art and fashion, their work is combined in the newly established design duo Djeziri & Krebs, where they collaborate closely with artists and other cultural operators that challenge traditional understandings of fashion. The duo's conceptual approach results in simple and clear visual strategies that disclose the function of the design. The choice of material is always based on scientific studies of multi-functionality, and their fashion often incorporates an ironic and humoristic approach.
Lea Guldditte Hestelund (DK) lives and works in Copenhagen. An M.F.A. graduate of the Royal Danish Academy of Fine Arts, Hestelund received critical acclaim for her final project Körper 2.0 (2014-15), where she hired a personal fitness trainer to help in the "sculpting" of her body into the Ancient ideal of The Discos Thrower. Körper 2.0 determines Hestelund's general practice, which revolves around the body as both a carrier of meaning and as object and the socially constructed invisible ideals related to it. Hestelund plays with contemporary notions of how bodies function as modern temples. Her sculptures and installations are often made using traditional materials such as marble, plaster, and bronze. Recent projects include: WOD for plaster casts (The Royal Danish Cast Collection, National Gallery of Denmark, 2015), Discobolus - a perfomative lecture about the ultimate form (Exhibition Koøje of Danish Artist Fos, Kunsthal Charlottenborg, DK, 2015), The Distance Between Two Parts Plays Ping Pong (TYS, Copenhagen, 2015), 1-6: Opsigelser (Oehlenschlægersgade 19, Copenhagen, 2014), Silent Spring (Fluxus Studio Galerie, Düsseldorf, 2014), The Untitled, (Galleri Kant Projects, Copenhagen, DK, 2013), Biomorphe Skulpturen und Zeichnungen (Weltkunstzimmer, Düsseldorf, 2013), Inhabited space transcends geometrical space (Fifth Floor, Copenhagen, 2013). Link: http://www.leagulddittehestelund.dk and http://afgangskataloget.dk/artist/lea-guldditte-hestelund/#lea-guldditte-hestelund
IMMABB (I'm Making a Boy Band) is a team based in New York City consisting of Bora Kim, Karin Kuroda and Samantha Y. Shao. Kim is an interdisciplinary artist and sociologist. Her process is based on cultural research revolving around the spectacle and performance of Asian femininity, particularly in the context of global media. Kim's work addresses the public gaze and occupies the sphere of popular culture. Kuroda (School of the Art Institute of Chicago, BA in Visual and Critical Studies, BFA in Studio Art, 2013) is a research consultant/writer and creative collaborator from NYC and focuses on the intersectional narratives of minority politics. She serves as the director of editorial content and oversees the curation of production, social media, theoretical research, and critical analysis. Shao (National Cheng Kung University, BA in History, 2010; Maastricht University, Netherlands, MA in Arts Management, 2013) is a curator/writer from Taipei, Taiwan, who is interested in cultural translation and postcolonialism. Shao serves as the communications and development director. She oversees all administrative and communications directives.
The IMMABB team has established an actual boy band, EXP, which is not only part of a critical examination of pop/business culture but also looks into how the fandom surrounding boy band culture plays a crucial role in relation to creating a space in Korean society where it is safe and acceptable for females of all ages to express sexual desires in public and in general. Thus, the aim of this project is not to criticize or idolize the industry of K-pop, but rather to illuminate and challenge the complex characteristics of intersectionalities such as gender, power, spectacle, sexuality and race. Projects include: Asia Contemporary Art Week, What kind of technology is culture? (SVA CP Projects Space), Fl0ating P0int (Judith Charles Gallery, NYC), Columbia MFA Thesis Exhibition (Fisher Landau Center for Art, NYC), Repetition and Difference Collaborative Workshop (The Jewish Museum, NYC), Works in Progress (Columbia University, NYC), Gratification (Mana Contemporary, Chicago), 4PLaY (Platoon kunstHalle, Seoul). Link: http://www.immakingaboyband.com/
Heine Kjærgaard Klausen (DK) lives and works in Copenhagen. He holds an MFA from the Danish Royal Academy of Fine Art. Kjærgaard Klausen focuses on the quest for eternal youth and beauty in relation to bodily operations and social media strategies and tendencies such as gym-selfies. By looking at the abundance of tattoos and bodily branding, Klausen investigates the body as brand and the individual's search for meaning in social relations. Cliché body ornamentations such as sailor anchors and heart tattoos are investigated alongside religious architecture and ritualistic situations in an overall investigation centered around the human need to worship. Klausen has recently received a three-year working grant from the Danish Arts Foundation. Recent projects include: Everyone Will Crawl (Møsting Hus, Copenhagen, 2015), An eternal fight for love (Thorvaldsens Museum, Copenhagen, 2013), I am trying to get closer (Sankt Lucas Church, Copenhagen, 2013), Drag me down to hell (Den Frie Udstillingsbygning, Copenhagen, 2012), UFO presents (Berlin, 2011). Link: http://www.heineklausen.com/cvcontact.html
Contemporary cruising was established by Manuel Scheiwiller (CH) and Tomislav Feller (HR) in 2012. It operates as a performance collective set between live performance, online magazine, production of films and performing stage technicians. The online magazine (contemporarycruising.com) is an online news blog and archive dedicated to the performance arts.
Contemporary Cruising is situated between labor and humor, do-it-yourself, and low- and high technologies that explore the mediums with which they work. Questions such as co-authorship, spectacle, the identity of the audience, affect- and experiential knowledge production are crucial to their work. Scheiwiller and Feller had been working with institutions and festivals such as Platforma.HR, Zagreb, 2012, Les Urbaines, Lausanne, 2012, Pornydays Film Festival, Zürich, 2014, BLA, basis for Live Art, Arti, Amsterdam, 2014 Insomnia at Kunsthalle Vienna, 2014 and Foreign affairs, Berliner Festspiele, Berlin, 2015
--
This program is supported by Grosserer L.F. Foghts Fond, The Danish Arts Foundation, and the Swiss Arts Council Pro Helvetia
RELATED: