Alumni News |
Dec, 2012
Wojciech Gilewicz at Manggha Museum of Japanese Art and Technology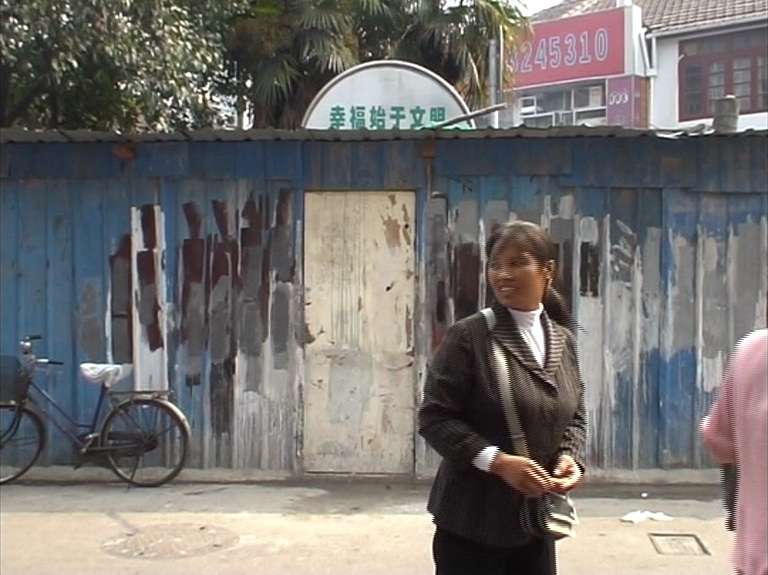 Intrude
(video works 2008-2012)
9 November 2012 – 20 January 2013
Manggha Museum of Japanese Art and Technology
26 M. Konopnickiej St., 30-302 Krakow, Poland
tel. +48 12 267 27 03 + 48 12 267 37 53; fax. + 48 12 267 40 79
Tuesdays-Sundays 10:00 AM-6:00 PM
Manggha Museum of Japanese Art and Technology in Krakow is pleased to announce Intrude, a solo show of Wojciech Gilewicz's video works (2008-2012).
Wojciech Gilewicz's practice reflects on the mechanisms and cultural determinants governing our perception of the reality around us. As a video artist, each frame recorded by his camera becomes a sort of a painting, fluidly registering the adjoining social relations and activities taking place "outside" of the artist's actions. Gilewicz often actively invites viewer participation in his projects, and takes on board issues related, among others, to the role of painting in today's world, and the status of the artist in the context not only of the art institution and of the art system but also in the context of the contemporary society at large.
The Intrude exhibition consists of nine video projections produced over the last four years by the artist in Asia, namely in China: Shanghai, 2008; Intrude, 2008; Taiwan: Taipei Artist Village, 2009; Korea: Visitor, 2010; I Live My Life in Art, 2010; Art / Market, 2010; Painter's Painting, 2010-2012 and Japan: Akiyoshidai, 2011; Arcus, 2012.
The exhibition will be presented in two other venues in Poland in 2013: BWA Gallery in Zielona Gora and Zona Sztuki Aktualnej Gallery in Szczecin.
(…) Gilewicz's 'productions', played out in the presence of an audience, often on the very streets of the city, gain an additional meaning in this same, social sense. Working on his paintings in Shanghai, Gilewicz poses questions, in a variety of ways, about the state of the modern painting and its relation to the reality to which it is dedicated. (…)
- Piotr Stasiowski, Wroclaw Contemporary Museum; from Sale exhibition text, 2011
(…) Wojciech Gilewicz's practice deconstructs the work of a painter, isolating the most mundane, automatic (sometimes slightly autistic) and uncreative aspects of the various processes that lead him to the realization of murals, stretched canvases, painted props, backdrops, etc. Beyond fine art, Gilewicz's projects can be considered a form of context-driven creative labor split between cultural criticism, institutional critique and genuine social involvement. (…)
- Marco Antonini, NURTUREart New York; from ArtPulse Spring, 2012 article
The Intrude exhibition catalogue will be published both in Polish and in English, with texts by Biliana Ciric (Independent Curator based in Shanghai), Maria Brewinska (Curator, Zacheta National Gallery of Art, Warsaw), Charles Schultz (Art Critic and Managing Art Editor, The Brooklyn Rail, New York), Jeanne Truong (Independent Curator and Writer based in Paris) and Kenichi Kondo (Associate Curator, Mori Art Museum, Tokyo)
Wojciech Gilewicz (b. 1974) lives and works between Warsaw and New York. His media are painting, video, photography and installation. His practice extends to site-specific projects as well as performative actions. In 2009 the Centre for Contemporary Art Ujazdowski Castle in Warsaw published Them – an album of Wojciech Gilewicz's series of photographic double self-portraits started in 2002 and which continues to date: http://gilewicz.net/catalogues
Gilewicz has extensively exhibited worldwide at institutions including Foksal Gallery, Warsaw; SculptureCenter, New York; Contemporary Art Museum St. Louis; Muzeum Sztuki in Lodz; Museum of Contemporary Art, Belgrade; The National Museum / Krolikarnia in Warsaw; Fondation Deutsch de la Meurthe, Paris; Zacheta National Gallery of Art, Warsaw; Pianissimo Gallery, Milan; Zendai Museum of Modern Art, Shanghai; castillo/corrales, Paris; CCA Ujazdowski Castle / Laboratorium Gallery, Warsaw; Museums of Bat Yam; ISCP Gallery, New York; Museum of Fine Arts, Ivano-Frankivsk; FRAC Limousin, Limoges; Real Art Ways, Hartford; National Museum of Contemporary Art / Changdong Art Studio, Seoul and Aspen Art Museum. His video works have been on view in venues such as Centre Pompidou, Paris; Reina Sophia National Museum, Madrid; HKW, Berlin; Palais de Tokyo, Paris and Foksal Gallery, Warsaw http://www.gilewicz.net
RELATED: