Alumni News |
Nov, 2015
Tuo Wang in "House of flying Boobs" at Bowery Poetry Club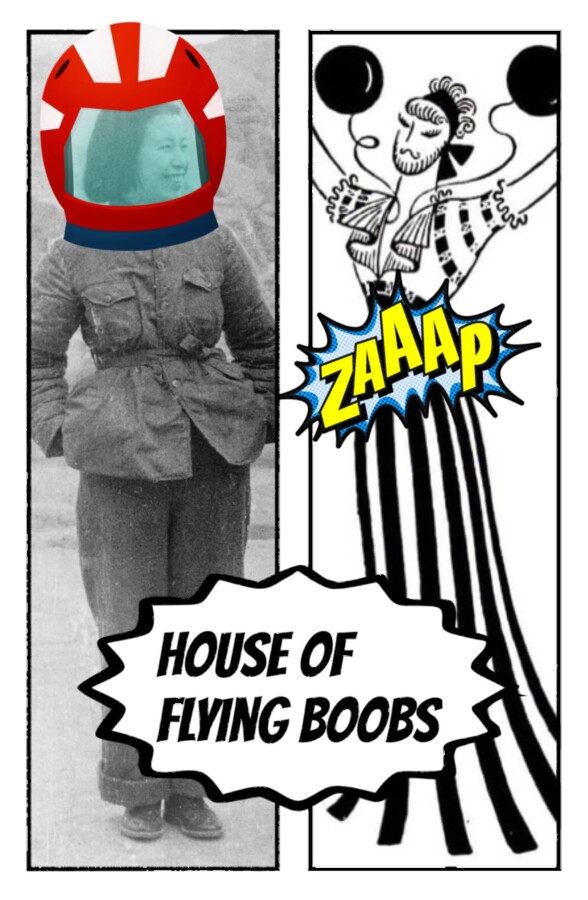 Monday, November 16 at 6:30pm
at Bowery Poetry Club
Curated by Xin Wang.
"At the breast of history I sucked and pissed."
—Jiang Qing, Nixon in China (John Adams, 1987)
A cabaret of collaborative projects among visual, performance, and performing artists that mines "breasts" from the classical opera repertoire, choregraphs the Greek debt and humanitarian crisis, "gets to the bottom" with established male artists, and strips bare—literally—layers of misogyny in daily and professional life.
Operating at the chasm between the increasingly "professionalized" performance art practice and the constantly reinvented disciplines of opera, dance, comedy and theatre, House of Flying Boobs brings together young artists from diverse cultural and professional backgrounds who calibrate disciplinary-specific practices for a radical expansion in the expressive and critical bandwidth of performance art, engaging the audience through provocation as well as pleasure.
Featuring Nadim Abbas, Orit Ben-Shitrit (video artist/choreographer), Rainer Ganahl, Mary Notari (activist/stage actress), Tuo Wang, Mo Zhou (theatre/opera director), among other musicians, designers, composers, and performers.