RU News |
Jan, 2019
The winner of RU's 2018 Residency Raffle is Sandy Gotham Meehan!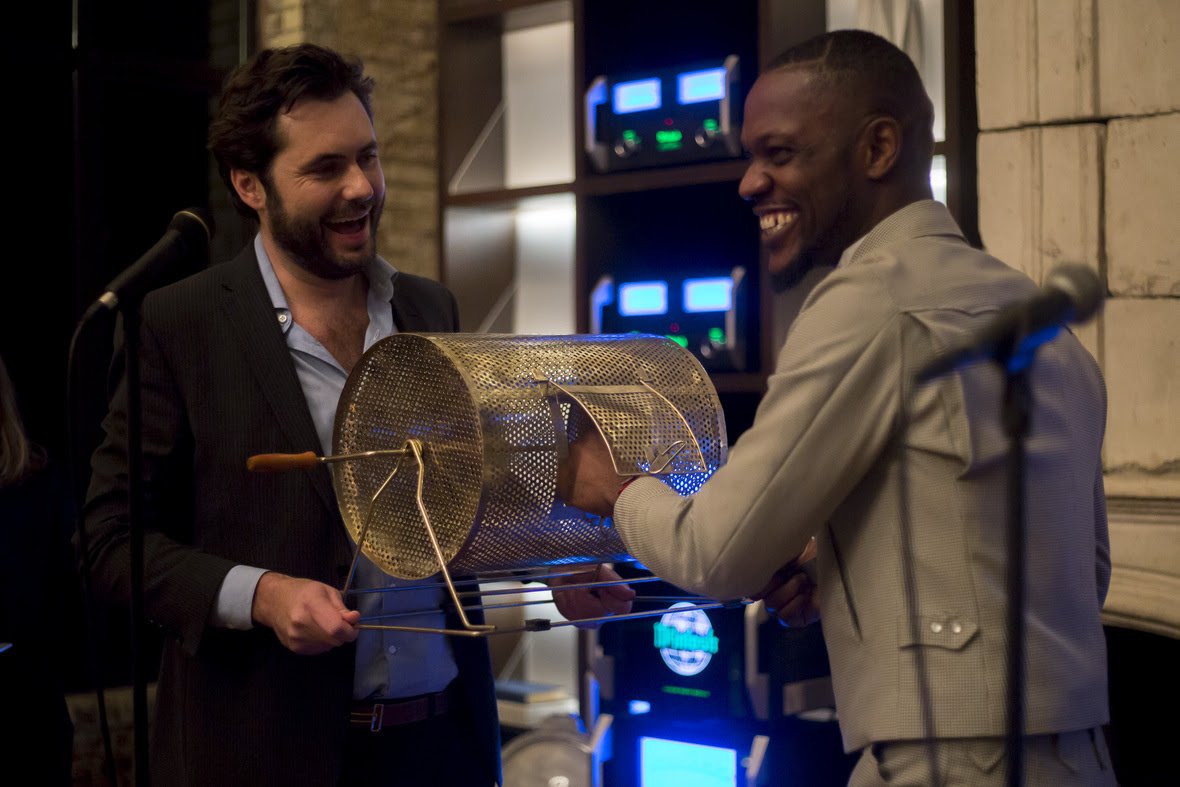 We are delighted to announce Sandy Gotham Meehan as the winning artist for RU's 2018 Residency Raffle for a fully funded residency in Serbia.
The raffle drawing was made during RU's 2018 Annual Benefit Party on November 28 at World of McIntosh Townhouse. The winning ticket was pulled by Onyedika Chuke, RU Artist and Board member in the presence of RU's Board Chair Richard Taittinger and all the guests (Photo credit: Francesca Tirpak).
Sandy Gotham Meehan, Producer, Writer, Director works with independent filmmakers on narrative refinement and project development through her film production company FoxHog Productions, which produces and invests in films and videos about artists and thinkers whose provocative work alters the cultural or intellectual status quo. She has just completed a feature-length documentary BARNEY'S WALL, an examination of how fierce mid-century legal battles against U.S. government censorship led to the birth of the Sixties counter-culture revolution. She is currently developing a documentary, The Inkblots: Portals to the Psyche on the history and influence of The Rorschach Blot Test. For Checkerboard Films, Sandy produced and directed the documentary James Salter: A Sport and a Pastime, a selection of the 2011 Hampton International Film Festival. Also Checkerboard Films, Sandy produced and directed a short filmed interview, Barney Rosset: Combat Publisher. Sandy rewrote and restructured a 14 part French-produced documentary series, The Last Kings of Thule, about the geopolitical, human and economic issues of the Arctic, centering the script on the life of the French explorer, author and scientist Jean Malaurie. She is a Trustee Emeritus of Checkerboard Film Foundation and serves on the boards of The Paris Review, Lapham's Quarterly and the (U.K.) Burnt Norton Centre for the Literary Arts. Sandy holds B.A. and M.A. degrees from Stanford University.