Alumni News |
Sep, 2018
The Valeries presents "Selva Oscura" by Charlotte Develter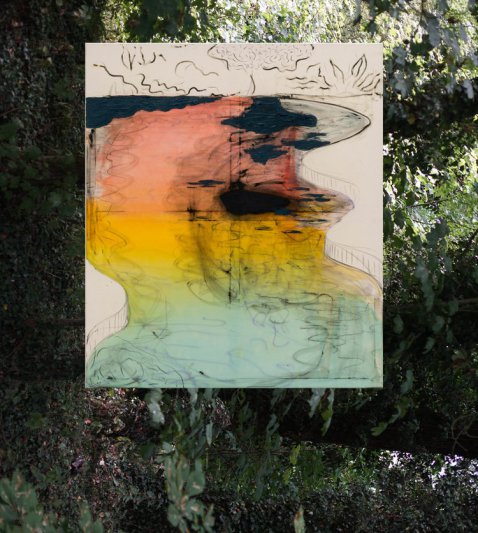 The Valeries (Adalbertstr. 96, D-10999 Berlin, Zentrum-Kreuzberg, 1. OG)
Opening: Thursday, September 13 - 6-8pm
September 14 - October 20, 2018
"Suzanne got there.
She had a strange intense sensation, without knowing what it was, maybe temperature, maybe heat.
The surrounding atmosphere felt like glue, heavy like invisible water. She thought about the fact that she never had this sort of perception before, where she came from.
It is unsure how Suzanne ended up there. Maybe stuck on her uninhabited planet she simply started to dream, like humans. One of these dreams where memories are slowly mixed with fantasies and incoherent but logical thoughts.
Suzanne started moving around the dunes of dense dark sand. Each movement was harder than the usual. She could hear the gases running in between the pebbles and branches. It sounded a little eerie and was filling her up with vigilance and apprehension. But she also was very eager to discover.
This situation reminded her of Dante waking up in the Selva Oscura."
RECENT NEWS:
Jenny Brockmann, Debora Hirsch, and Regina Parra: ECO SHIFTERS, Fondazione La Fabbrica del Cioccolato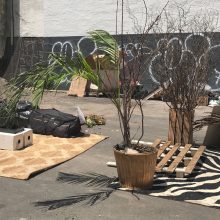 ALICE MICELI: IN DEPTH: MINEFIELDS at VILLA AYMORÉ, Rio de Janeiro, Brazil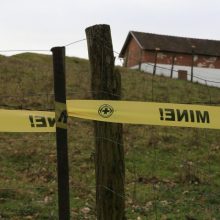 Ana Bilankov: BOOK PROMOTION, Spaces, Stories, Geographies / Prostori, price, geografije _ 28.5. 2019 @ KIC, ZAGREB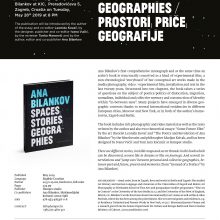 Aleksandra Chaushova: Burotica, M-Museum Leuven, Belgium