RU News |
Jul, 2018
RU's First Art Tour Belgrade, Serbia (Sept 29 – Oct 4, 2018)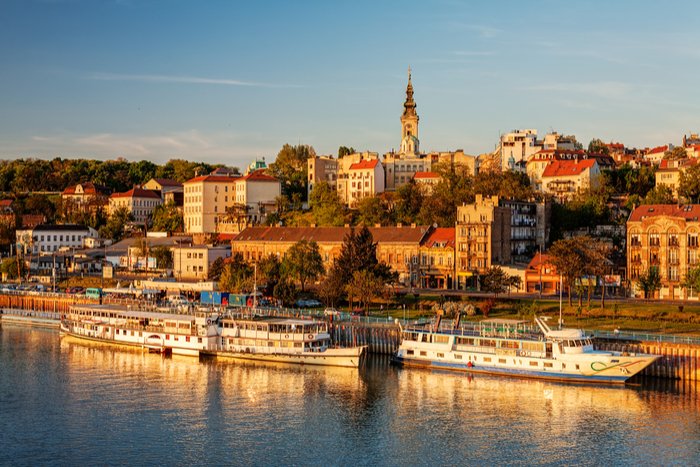 Discover Belgrade, the largest city in Southeast Europe, home to numerous museums, eclectic architecture and a vibrant art scene, listed by The New York Times among 52 places to visit in 2018. You will have an opportunity to experience excellent regional cuisine, a fusion of the Balkan Peninsula cultures. The accommodation will be a 5-star hotel in the heart of the city.
The five day trip to Belgrade will be action-packed, including a privately led tour of the 57th October Salon, guided tours of several museums: the Museum of Contemporary Art, one of the oldest (1958) contemporary museums in the region which is surrounded by a sculpture park with works by the most significant Yugoslav sculptors of the 20th century, the National Museum, the city's oldest (1844) emphasizing the Serbian and Yugoslav art collection. We will also visit the Zepter Private Museum housed in a former bank featuring an overview of regional modern and contemporary art, and the Museum of Naïve Art (Outsider Art) located in Kovacica, 45 minutes outside of Belgrade.
We will be hosted at private homes of collectors, galleries, and a special visit to Remont, the city's oldest art association devoted to supporting the independent art scene. We will visit the studios of esteemed Serbian artists Raša Todosijević, Mrdjan Bajić, Maja Djordjević, and Ivan Šuletić. We will also visit the Residence of Princess Ljubica, a former palace from 1831 characterized by multiple interior styles including Oriental (Turkish), Central (Biedermeier) and Western European (Neo-baroque, Neo-rococo, Napoleon III).
The October Salon, also referred as the Belgrade Biennial, was founded by the City of Belgrade in 1960. It started as a yearly overview of the best Yugoslav contemporary art practices, opening itself towards international artists and curators in 2005. Since then curators such as Rene Block, Lorand Hegyi, Nicolaus Schafhhausen, Galit Eilat to name a few organized the exhibition. The 57th October Salon titled  The Marvelous Cacophony is curated by Danielle Kvaran (Curator, Reykjavik Art Museum) and Gunnar B Kvaran (Director, Astrup Fearnley Museum in Oslo). The exhibition analyses the complex cultural and socio-political regional and global realities through a range of artistic practices. The Marvelous Cacophony will explore worldwide artistic production, looking into diverse art scenes and different generation of artists. For a complete list of the 68 artists in the exhibition, click here.
Boshko Boskovic, RU Program Director, originally from Belgrade is excited to share his love for and knowledge of the Belgrade art world with fellow travelers.
TRIP DETAILS
Duration: 6 days/5 nights
PACKAGE PRICE
Price (Single occupancy)
$2,700+$500 tax deductible to RU = $3,200
Price (Double occupancy)
$4,000 +$500 tax deductible to RU = $4,500
INCLUDED
-Hotel for 5 nights (5 star hotel in the center of Belgrade)
-Breakfast included in hotel
-All lunches and dinners (wine included at lunch & dinner)
-Group transportation including trips outside of the city
-Museums admissions, tours and guides
-Taxes and gratuities
NOT INCLUDED
-International flight to/from Belgrade (RU will advise on preferred direct flights from New York)
-Room incidentals
-Travel insurance
Payment due: August 30, $3,200 (single) or $4,500 (double)
Contact: Boshko Boskovic
Email: boshko@residencyunlimited.org
Phone: +1 646 245 4245