RU News |
Jun, 2016
RU's 2016 Annual Residency Raffle Winner!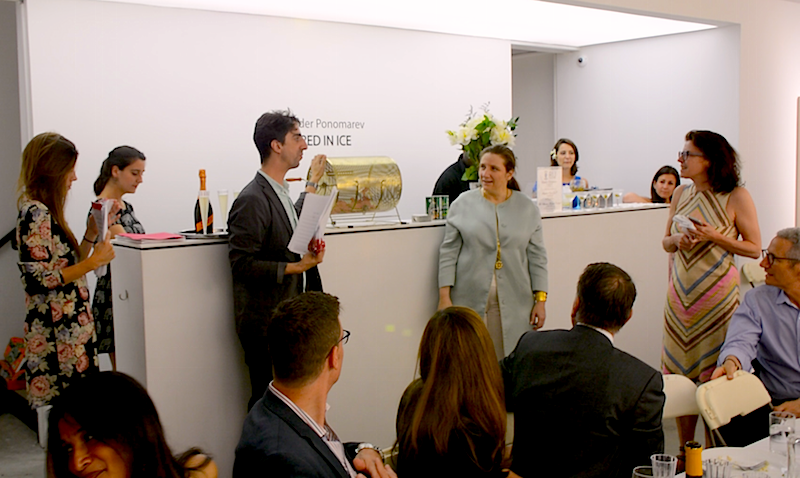 A special thanks to Spaceworks NYC for lending us their amazing Raffle Drawing Tumbler, appropriately named, Goldie.
Video Still - Constantin
We are delighted to announce the 2016 RU Residency Raffle winning artist for the funded residency in Taipei.
The draw took place on Monday June 6th at 8pm during RU's benefit. The winning ticket was drawn by Victoire Newman of RU's Board of Directors.
This year's winning artist is Keiko Uenishi!
Keiko will spend one month at Taipei Artist Village – Treasure Hill and one month at Bamboo Curtain Studio between January and June 2017.
Check out the video of last Monday's drawing below:
We wish you a wonderful summer!
The RU Team,
Nathalie, Boshko, Kehui, and Sebastien
RELATED: