Press |
Mar, 2014
RU covered in Mapping Residencies #1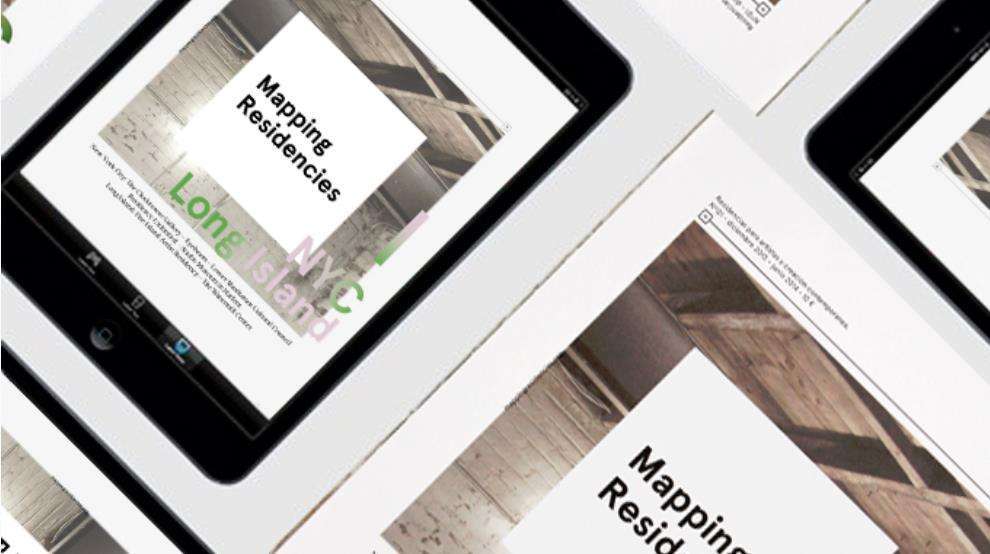 We are very excited to be included in the first Mapping Residencies publication:
THE PUBLICATION ON ARTISTS RESIDENCIES
Mapping Residencies is an annual publication specializing in artists' residencies and creation spaces throughout the world. Mapping Residencies stems from the desire to improve artistic practice through both the promotion of residency programs and creation spaces, and the views of the real protagonists, the artists themselves, who inform us about their work, needs and interests.
MAPPING RESIDENCIES #1 New York City – Long Island
Largely structured in an interview format, the inaugural edition of Mapping Residencies is devoted to the city of New York and Long Island. Both areas host more than 5,200 art and non-profit organizations, with 48 residency programs for artists. What is the financial state of these non-profit organizations?
THE CREATORS OF MAPPING RESIDENCIES
Mapping Residencies is an independent non-profit project, founded in Spain by visual artists, researchers and cultural managers from different parts of the world. Under the editorship of Pablo M. López and Raquel Cámara, with art direction by Francesco Furno and Pablo Galeano [http://relajaelcoco.com], the design of Mapping Residencies reflects our aim to provide the most thought-provoking content through exceptional visual style.
BUYING YOUR DIGITAL COPY
You can purchase a digital version of Mapping Residencies for the price of $4.