2017 | NYC | Artist
Matyáš Chochola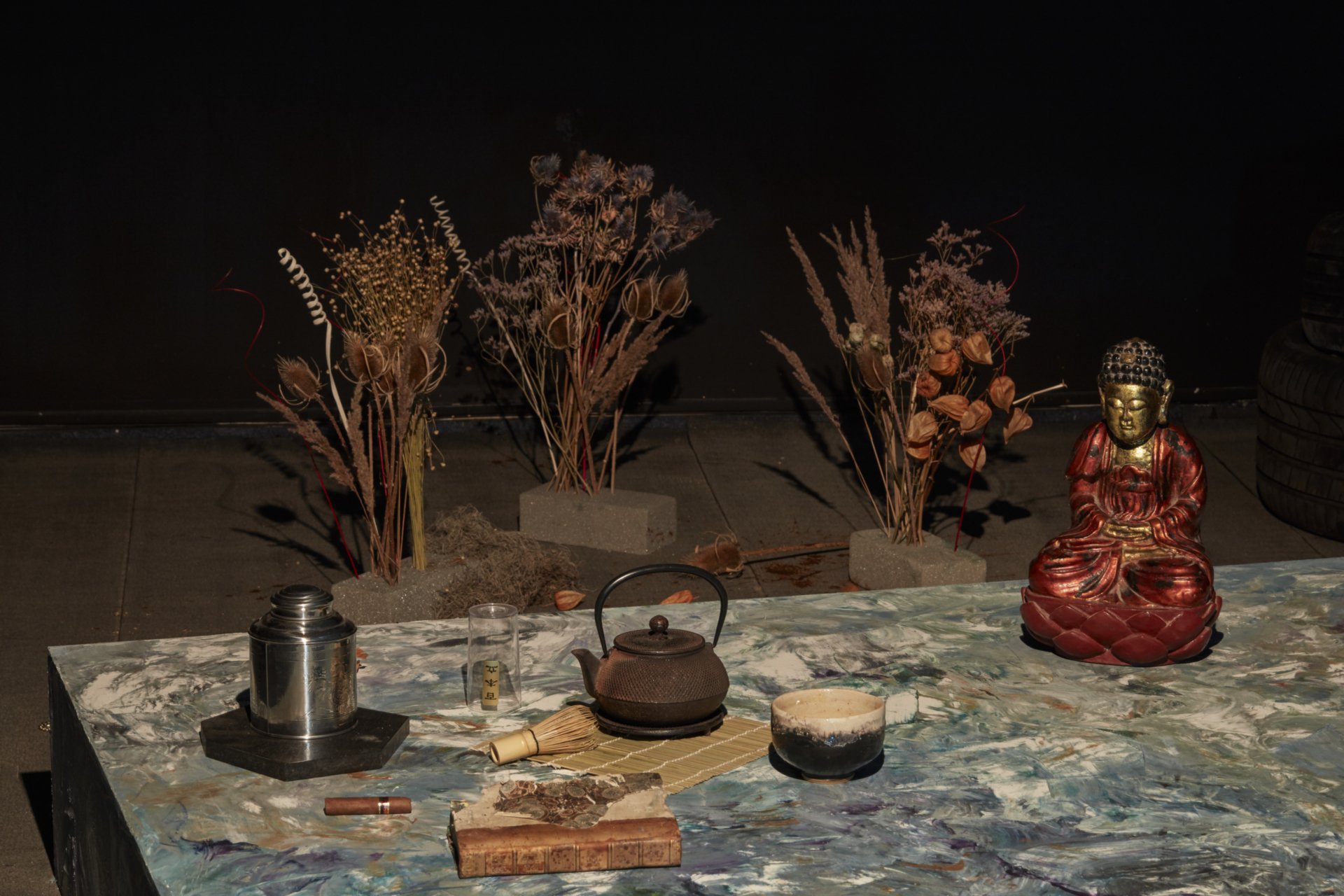 2016, mixed media installation, dimensions variable
Magic, Exotic, Erotic
Bio / Statement:
In his artistic practice, Chochola combines contemporary influences of the Internet culture and computer animation with contrasting imagery of shamanistic and spiritual experiences. Chochola's sculptures and installations are characterized by antagonistic forms that exploit a range of materials - wood, glass, rubber, ceramics, tin, feathers and stone. They connect abstract forms and everyday objects, creating as a whole a harmonious chaos.
Represented by the Grimmuseun gallery in Berlin, Matyáš Chochola is the winner of the 2016 Jindřich Chalupecký Award.
His work has been widely exhibited most recently at Manifesta 11, Zürich (CH ) in the group show Ultra Violet Ritual, in collaboration with Azem Maksutaj, multiple Thai boxing world champion. In 2016 his work was featured at Magic Exotic Erotic, an exhibition of the finalists of the Jindřich Chalupecký Award 2016, Trade Fair Palace In 2015, Grimmmuseum gave the artist his first solo show with Astral Dust Astral In 2012, Chochola received the prestigious Václav Chad Award at the 6th Zlín Youth Salon (Prague).
For a detailed CV please check here:
Support: Matyáš Chochola's residency is made possible with support from The Trust for Mutual Understanding.