2017 | NYC | Artist
Mark Požlep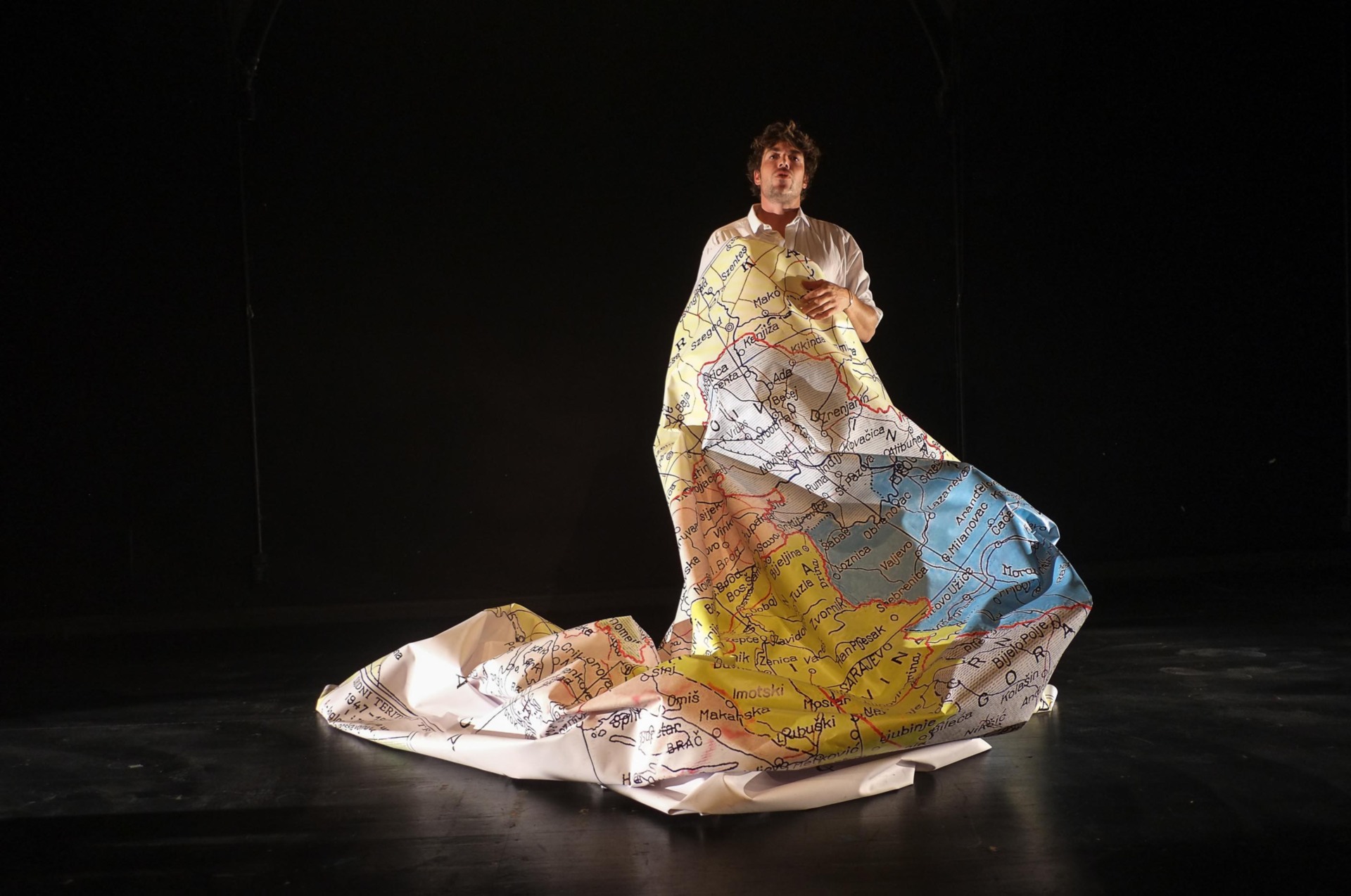 Stranger Than Paradise
2016, Lecture performance, duration 58 min
"How do we cope with reality in which every effort to think outside the prevalent socio-political paradigm, offered as best of all possible worlds, is disqualified as mere childish reverie? Where is the boundary between the attempts to leave the confines of the everyday and illusory utopia? In order to explore this boundary, Mark Požlep sets off on a journey, which acts both as a thematic and formal element: not only are his works literally constructed as travel journals, but they are intense processual explorations, based on long-term examination of his own artistic position. Like an anti-hero of the Beat Generation, Požlep responds to the existential social crisis with his artistic expeditions, which are not driven by an escapist reflex, but rather by a need to critically enunciate his opposition to the status quo." (Excerpt from Vladimir Vidmar's  Promised Lands Exhibition text.)
Mark Požlep was honored with the 2016 OHO Award for his The Stranger Than Paradise video project that is based on a seven-day concert tour in six countries of the former Yugoslavia.  The OHO prize is given out annually to artists younger than 35 by the Ljubljana-based P.A.R.A.S.I.T.E. Institute.
Select Permanent Collections: Riko collection, Essl museum, Klosterneuburg, Austria Celje Gallery of Contemporary Art Gallery, Slovenia
Support: Mark Požlep's residency is made possible with support from The Trust for Mutual Understanding .