2017 | NYC | Artist
Lyoudmila Milanova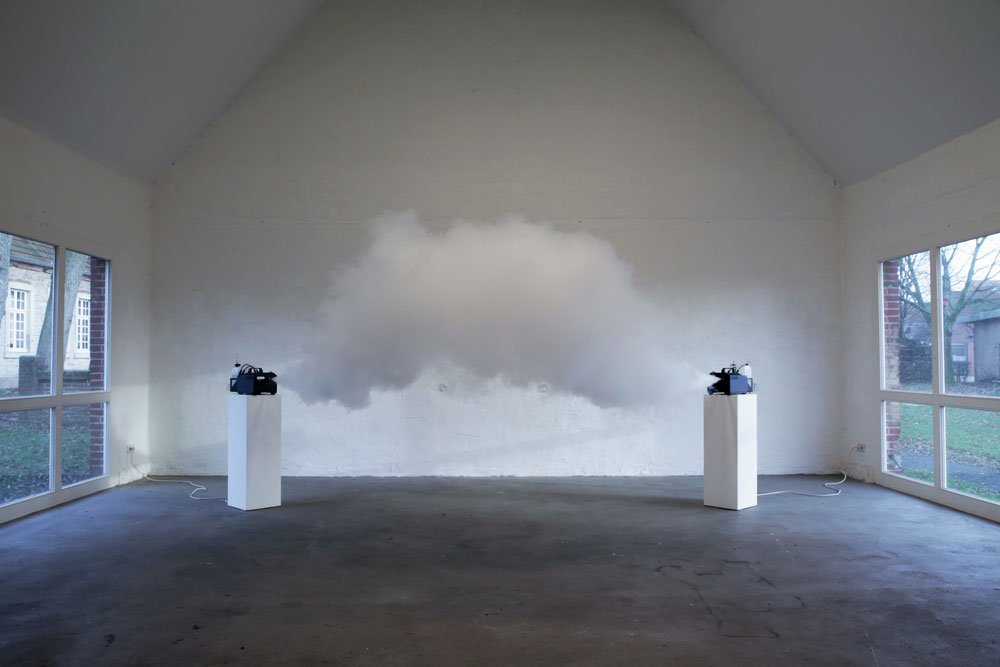 The Kiss, 2017
Installation and photographic series (collaboration with Steffi Lindner)
Bio / Statement:
Lyoudmila Milanova is a media artist  who works across the boundaries of video, installation and performance. She is fascinated by the nature of the process, the gradual change, by those tiny, almost invisible moments of transitions when the standstill turns to movement, the static to the kinetic, or vice versa. Milanova's recent work focuses on natural phenomena and their extreme technical accessibility. Her ongoing projects deal with the human desire to control nature and the failure of it.
Since 2016, Lyoudmila Milanova has been curating the daily  after dark  videoscreening  "Capri by Night " capribynight.com at Britney, the new location of Schauspiel Köln at Offenbachplatz, in the heart of the city, directly next to the six-lane freeway, connecting north and south of the city.  This one hour program runs in a continuous loop from dusk to 3am and changes in a monthly rhythm.
Her work has been featured in various exhibitions including: 2016 AER, Kunsthaus Rhenania, Cologne 2016 Birlikte, Schauspiel Köln 2015 View from Above, group show, Flux Factory, NYC (US) 2015 First Person View, group show, Knockdown Center, NYC (US) 2014 Lange Nacht der Museen: Offene Ateliers Kunstwerk / Kunsthaus Rhenania / Galerie Le Coeur Cologne (GR) 2014 Kyoto Art Center, Kyoto (JP) 2014 Testlauf, group exhibition, Künstlerdorf Schöppingen (GR) 2014 On Material, Kunsthaus Rhenania, Cologne (GR) 2014 Montévidéo, Marseille (FR) 2014 PACT Zollverein, Essen (GR) 2013 Kunstnacht, Museum Ludwig, Cologne (GR) . In the past few years, she has also been working as a video artist for several stage productions at the Theatre House in Cologne, as well as for independent dance companies like MOUVOIR (Stephanie Thiersch) and IP Tanz (Ilona Paszthy). She also participated in the residency program of PACT Zollverein, Essen, Künstlerdorf Schöppingen and Flux Factory, New York Milanova is the recipient of the following awards: 2015 Nomination for Villa Aurora grant (LA); 2013 Nomination for Nordrhein-Westfallen Award for young media artists (GR); 2010 Best of Porsche Award, Filmakademie Baden Württemberg (GR)
For more details CV check here.
Support: Lyoudmila Milanova's residency is made possible with support from Ministerium für Familie, Kinder, Jugend, Kultur und Sport des Landes Nordrhein-Westfalen.