2018 | NYC | Artist
Javier M. Rodríguez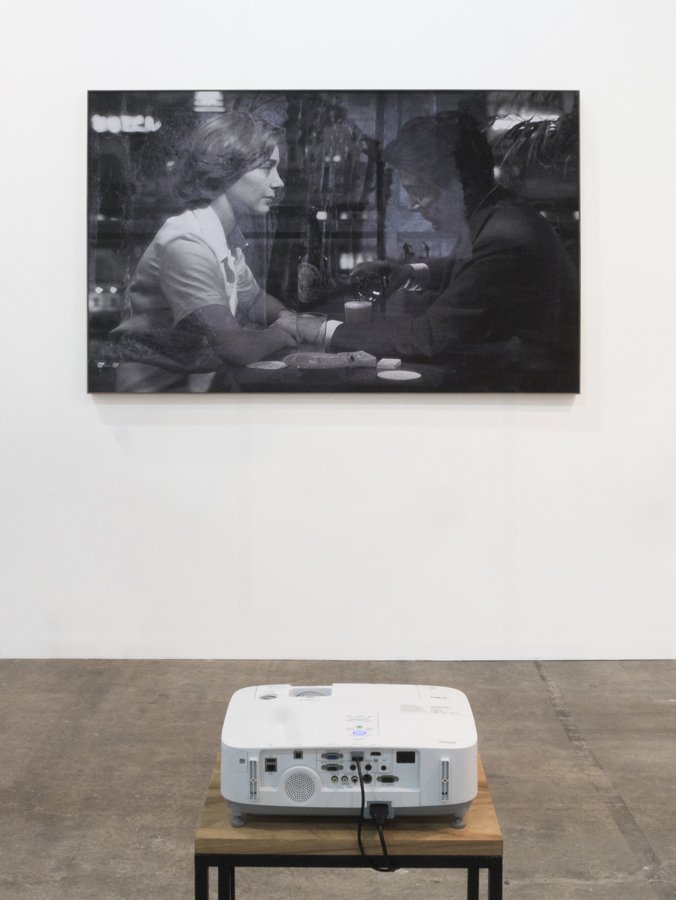 Never forget, 2015. HD video projection over inkjet print, One channel video: H.264, 1280 x 720 - Loop Print: 182.5 x 114 cm.
Bio / Statement:
Javier M. Rodríguez's practice incorporates sculpture, photography, video, mixed media and works on paper. Considering order as an illusion and the measurable as a fiction has led Rodríguez to question the way the world is understood based on the construction of limits. Within this framework, Rodríguez has developed a body of work that he qualifies as expanded cinema and that operate as a series of studies to rethink the order of time. By means of translation, the building blocks of film narrative are transferred to painting, sculpture or video installation in to the exhibition space waiting to be activated by the spectator's body and movement. Javier M. Rodríguez is represented by Gallery Nosco.
See interview Javier M. Rodríguez: Plot Points and the Inciting Incident, with Paulina Ascencio here.
See interview The Stubbornness of Things, with David Miranda here.
Rodríguez solo shows include; Show, Don't Tell, Artere-a, Guadalajara (2017); Plot Points and the Inciting Incident, Salon Acme No.5, Mexico City (2017); Wide (characters leave the scene), Casa Taller José Clemente Orozco, Guadalajara (2016); La terquedad de las cosas, Museo Experimental El Eco, México City (2015); Nada más que las horas, MAZ Museo de arte de Zapopan (2013); [AGOSTO,10.2013 - OCTUBRE,04.2013], Galería Curro (2013), among others. In two occasions he has been granted by the National Fund for the Arts FONCA (MX) 2009 - 2012 respectively. He has been invited for the ASU Museum Residency, Phoenix (USA) - PAOS Residency, Guadalajara (MX) – Billingbear Residency Program (UK).
Support: Javier M. Rodríguez's residency is made possible with support from the Rockefeller Brothers Fund, NY in collaboration with PEANA, NY.