2017 | NYC | Artist
Emma Adler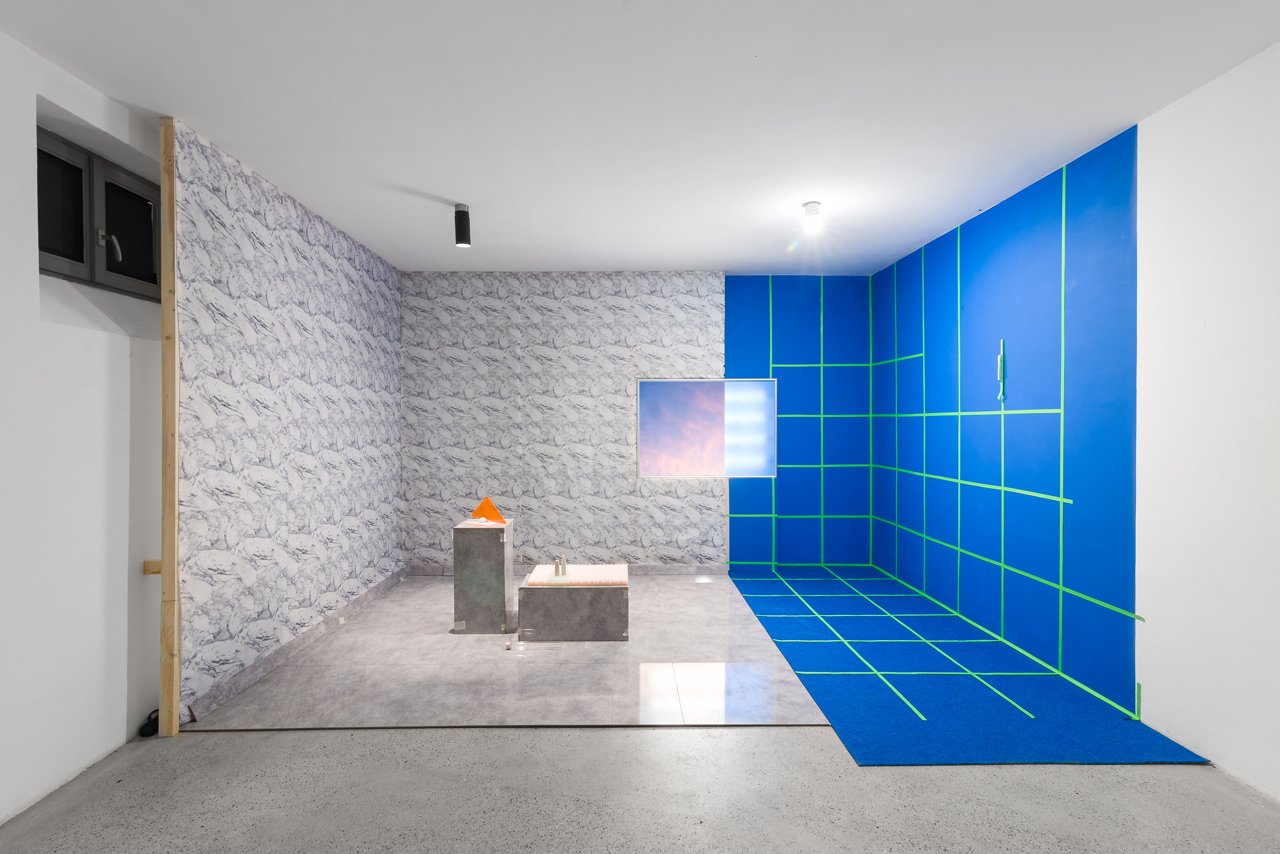 Emma Adler, Death means nothing when you're dead (Virtueller Raum), 2017
Bio / Statement:
Emma Adler's practice revolves around concepts of authenticity and multifaceted representations of Doppelgänger-ism or doublings in general. In her multimedia site specific installations she incorporates performative elements to explore merging of identities and realities, dualities between real and artificial, original and copy, reality and virtuality. Her works unfold broad-based scenarios. Stories develop, intertwine and interlock their patterns; they play with the idea of the undefinable. What is art, what is fake? Does an artistic context ennoble mock-ups and will an object of art be recognized in every-day life? Those resulting misunderstandings, ambiguities and irritations are Emma Adler's greatest challenges and impetus for her artistic work. Only in the assumably safe or unexpected disturbances those confusions come into being, which can be considered the basis of her artistic assemblages.
Awards include: Elsa-Neumann-Stipendium des Landes Berlin (2016); prix provocateur sonore of SSEA Society for a Sonic Enrichment of the Air (2015); Mart Stam Projektförderung (2015)
Her most recent exhibitions include: 2017: Death means nothing when you're dead (solo) / Hellweg to High ll / Kreuzberg Pavillion, Berlin // Move your Homeland – Performance Festival / Nunns Yard / Norwich // 2016: Die Bilder der Anderen / Kommunale Galerie / Berlin // Death can dance / RAE space for contemporary Art / Berlin // 2015: ll.Weißensee Triennale / Karl- Marx-Allee 31, foor 11 / Berlin // cool runnings / Kühlhaus / Berlin // Muggesturm am Muggelsee / Galerie Alte Schule Adlershof / Berlin // AUA (Auf und Ab im Kunstmarkt) / Westwerk / Hamburg // 2014: Brücke im Dschungel / Kunsthalle am Hamburger Platz / Berlin // The boys are back in town / Galerie der HBK / Saarbrücken
For more detailed CV check here.
Support: Emma Adler's residency is made possible with support from Künstlerhaus Schloss Balmoral, Stiftung Rheinland-Pfalz für Kultur and with support from Elements in Play / Fine Art Advisory & Sugar Hill Capital Partners / Studio Program..