2012 | Outbound | Artist
David Kagan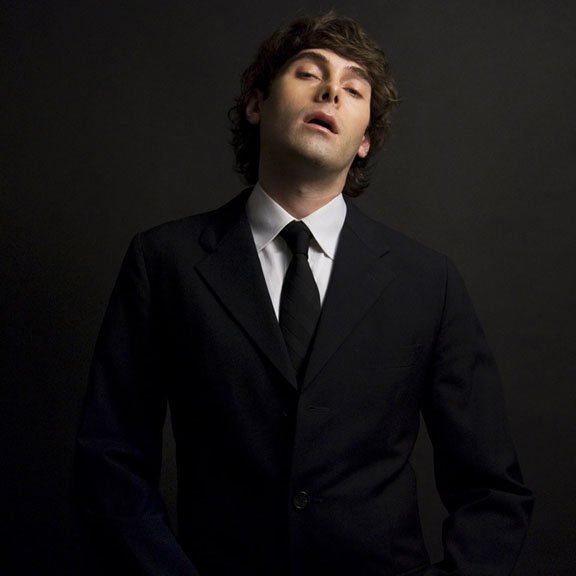 Obruni Papa (A Face For Africa), Digital Print, 34" x 34", 2012
David Kagan is a New York based multimedia performance artist who uses pop cultural formats to explore issues of identity and iconography. He received his MFA from the Hunter College Department of Art in combined media, and his BFA from NYU's Tisch School of the Arts in film and television production.
In 2011, he was awarded an Art Matters grant funding a collaborative art/music project in Ghana, and was selected as a resident at the Artist Alliance Inc. rotating studio program on the LES. At Hunter, he participated in invitational workshops with Shirin Neshat and Paul Pfeiffer, and was awarded the Graf Travel Grant to develop his thesis in Los Angeles. Group exhibitions include New Insight at Art Chicago; the North American Graduate Art Survey at the Nash Gallery, Minneapolis; IMC Lab + Gallery, New York; Chashama Gallery, New York; Crane Arts Center, Philadephia; The Project Space at The Royal College of Art, London; Invisible Dog Art Center, Brooklyn, NY; and Flux Factory, Long Island City, NY. Selected film screenings include Art Video International Film Festival 2011, Cannes, France; El Lugar Sin Limites: Festival De Cine, Ecuador; Galerie Ré, Marrakech, Morocco; LESGAICINEMAD: 13th International Lesbian and Gay Film Festival, Madrid, Spain; NewFest: The 19th New York Lesbian, Gay, Bisexual, & Transgender Film Festival, New York; Mix NYC 19th Annual Lesbian & Gay Experimental Film Festival, New York; and Anthology Film Archives, New York.
Kagan's work involves a large degree of autobiography, tempered with the immediacy of a life in the moment: the places traveled, the people encountered. For his recent project in Ghana, he collaborated with traditional African musicians to compose a music album. Kagan brought lyrics and melodies based on a mixture of personal perspectives as well as impressions of West Africa from a previous trip. From this starting point, ten vocalist and musicians worked with him to craft music in various popular Ghanaian styles – highlife, hiplife, Afrobeat, etc. At times the subject matter of his Western mental paradigm stood in stark contrast to the African music; in other instances he was able to temporarily assume the viewpoint of a Ghanaian and the lyrics and form met seamlessly without friction.
Provided the opportunity of participating in a residency in Seoul, and specifically the Geumenchon region with its focus on industry and manufacturing, Kagan plans to work with the aural landscape that will be found there: the noises, voices, and music that present themselves to a foreigner's ears. From this raw material he hopes to create a musical sense of order, through the creation of a sort of "symphony" of sound.
Central to RU's mission is facilitating international residency opportunities for New York based artists with hosting institutions worldwide. Kagan's 3 months residency (September-November 2012) is organized within the framework of Residency Unlimited's exchange program with  Seoul Art Space_Geumcheon.