2017 | NYC | Artist
Christine Mills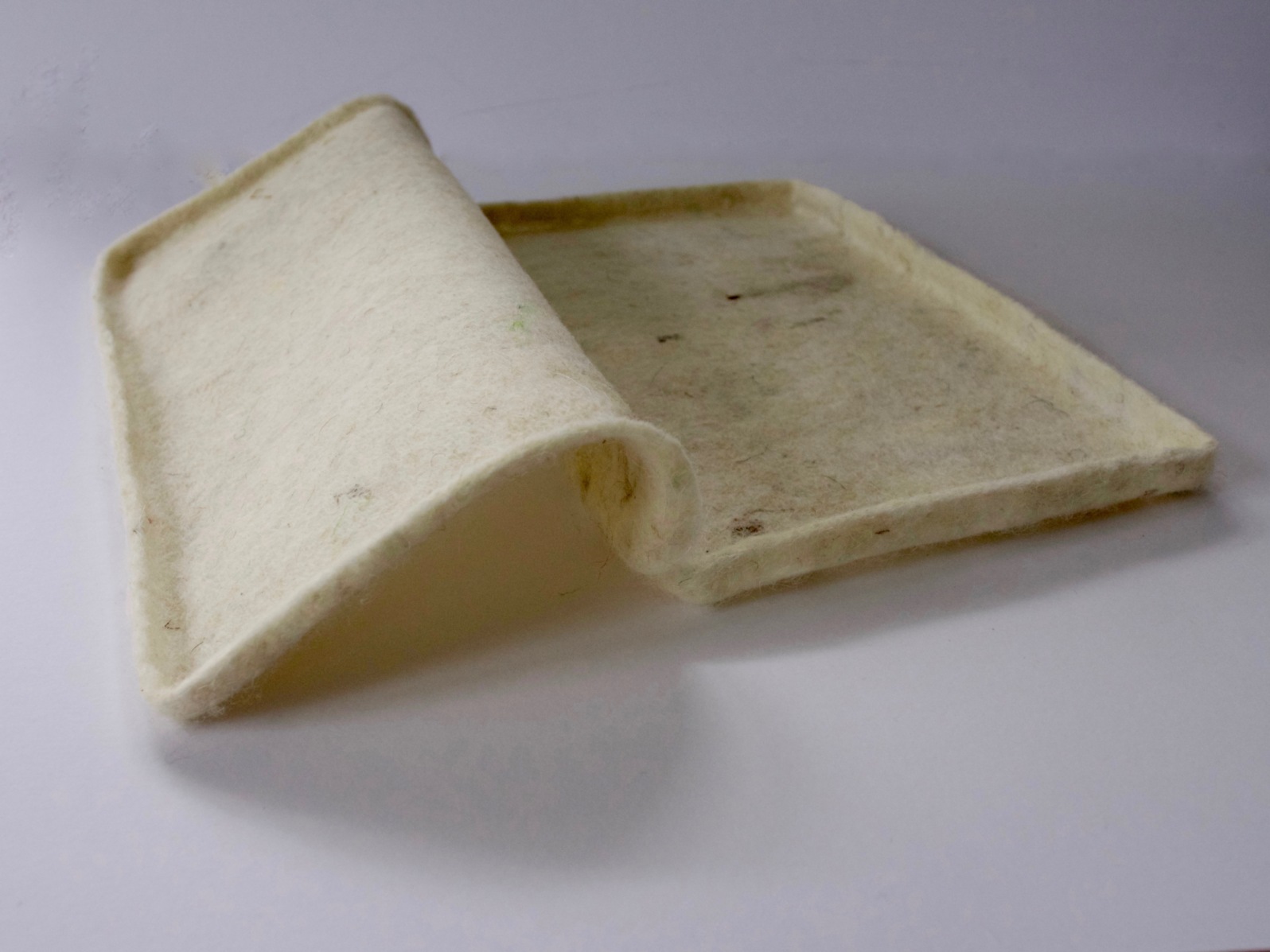 'CAST'medium: Welsh Mountain wool and Cricieth Welsh Sea water. 2016
Bio / Statement:
Born and brought up in Montgomeryshire, Christine lives on a hill farm  in Llanerfyl. The land where she lives has inspired her creative work. As a multi media artist she works with a wide range of  natural materials that both celebrate, demonstrate and communicate our concerns about nature. They range from sheep's fleece floor drawings, casts in wool, felt work, to film, sound and found objects. For Mills, media is dictated by the ideas, chosen scale, considered locations, and relationship between work and viewer. More often than not, her practice is shaped by a narrative and drigen by an investigation into where she is mentally and physically at this moment of time in  life, with the chosen subject matter being the vehicle for her questions.
Christine Mills has exhibited in Wales, China, Ireland and Washington and has work in many public collections. She has been undertaking projects as an artist-in-residency working on collaborative projects, including at the Centre for Alternative Technology, and the Visual Arts Department at West Dean College as an Arts Council of Wales' Creative Wales Awardee , The National Museum of Wales, National Library of Wales, Natinal Eiteddfod of Wales.
Select Permanent Collections: National Library of Wales UK National Museum of Wales, Cardiff UK Contemporary Art Society of Wales.UK University Wales Bangor UK Gregynog Collection, University of Wales Uk MOMA Wales, Tabernacl, Machynlleth UK Natonal Welsh film archive UK Museum of Kozara, Prijedor, Bosnia And Herzegovina
Support: Christine Mills's residency is made possible with support from Arts Council of Wales.