2019 | NYC | Artist
Charlie Gross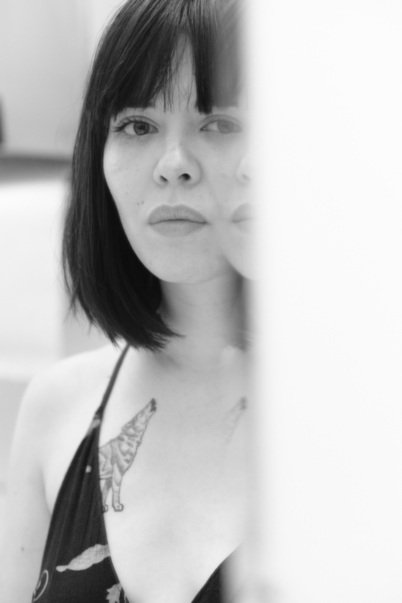 Theo, a patient at Kings County, who told Gross she was either walking into traffic or into the hospital and is now publishing poetry about the experience.
Artist name: Charlie Gross
Dates of residency: Nov, 2016; Feb, 2017; Feb, 2019
Born: Pittsburgh, PA
Hometown: Brooklyn, NY
Lives and works: New York City
URL: http://www.charliegrossphoto.com
Education: BA, Comparative Literature, Columbia University; MA, Clinical Psychology, Graduate Center of the City University of New York
BIO/ STATEMENT:
Charlie Gross lives in New York City and works as a photographer and psychotherapist and treats young adult substance abuse patients at the Cornell Midtown Treatment Center. Before training in psychology, he worked as a portrait and reportage photographer – largely in the music world, including a longstanding stint as a touring photographer for Beck. His environmental portraiture - posed or candid - is psychologically infused and about the exploration of mental states in a visual context. It is focused both on private, interior life as well as cultural, social and macro elements and the constant interplay between them.
During his ongoing artist residency at Kings County Hospital's Psychiatry Department, Gross has embedded within the Partial Hospitalization Program, which is a transitional day program that lies between inpatient and outpatient treatment. He is documenting - through collaborative photographic portraiture and oral history - the experience of mental illness and process of recovery for the young adult patients both in and out of the hospital setting. A portion of his project has been additionally supported by the Economic Hardship Reporting Project including publications in The New York Review of Books and Lenny Letter.
Charlie Gross's residency is made possible with RU's in partnership with NYC Health & Hospitals / Kings County and its Behavioral Health Service.