2017 | NYC | Artist
Benjamin Brett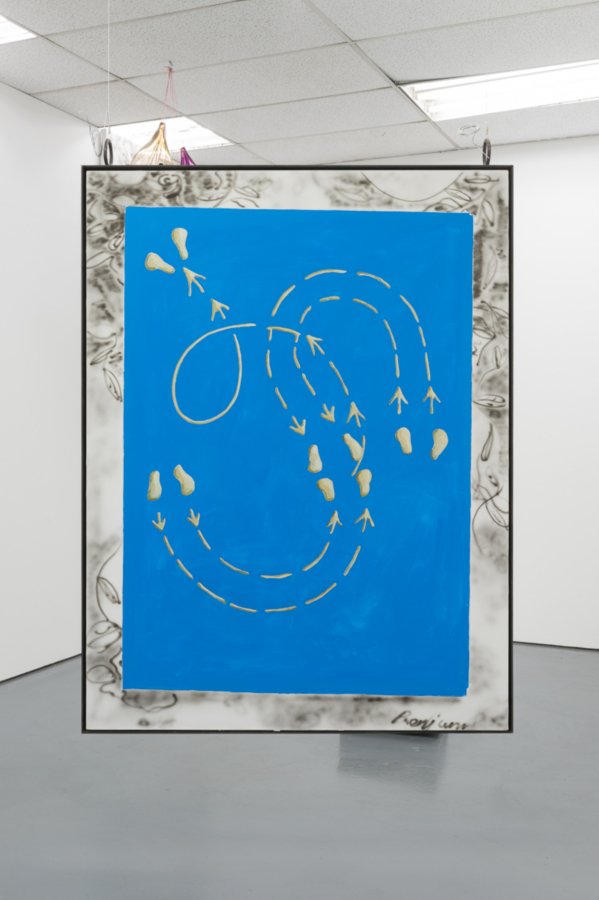 Untitled (Les Fondements)
2016, Oil on canvas, 160 x 120 cm
Bio / Statement:
Benjamin Brett uses painting to address the ambiguity of visual communication by creating contradictions within the viewer's expectations, where the act of suggesting rather than revealing objects seems to prevail. Through figurative painting and compositions that tend toward abstraction, the work questions processes of representation, frequently staging a space for the potentially absurd or nonsensical; displacing notions of frame and boundary.
Surfaces form a cohabitation of recognisable objects and abstract plains. Through visual signifiers and tropes and the painting process imagery is revealed and disguised.
Benjamin Brett's work is included in "100 Painters of tomorrow", published by Thames and Hudson.
Selected solo and two person exhibitions: 2016, Westminster Waste Gallery, "Benjamin Brett and Kaspar Muller", curated by Jonathan P. Watts, London; 2015 Benjamin Brett, the Baker, the Surfer, the Warden and a Rambler", solo show at Ana Cristea Gallery, NY; "Mapping the Abstract", Beers Contemporary; Blythe Gallery, Imperial College, London; 2012, "Royal College of Art Summer Show"; Selected Group show, Whitechapel, London and All Capital Letters T1+2 in collaboration with Deutsche Bank, London.
Select Permanent Collections: Royal College of Art Collection (work acquired at the artist's RCA Degree Show 2013)