Alumni News |
Nov, 2014
Renata Poljak at Optica and Occurrence in Montreal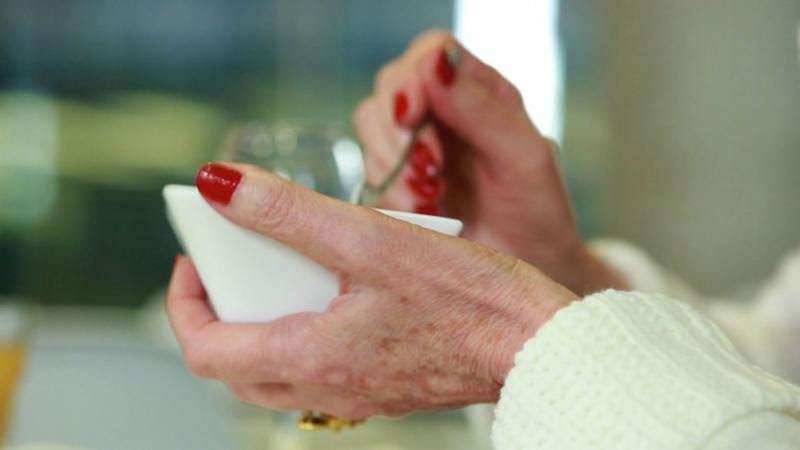 Renata Poljak, Things we don't talk about, 2014. Video still.
The opening is on Saturday, November 15, at 3:00 pm
The work of Croatian artist Renata Poljak combines the media of photography, video, film, installation and performance. By using strong metaphorical imagery, the artist delves into political, economic and social phenomena, occurring in Croatia and Europe since the early 1990s. Poljak's work investigates various issues of a country in transition-transformations of its various social segments, the notion of social amnesia, mutable ethical values, and the modified but still existing forms of xenophobia and intolerance-to name just a few. The ideas and subjects of the artist's works stem from her own experiences; often they incorporate autobiographical elements and first person narration while combining them with documentary and archival materials. The works contemplate on the concepts of remembering and forgetting, and on construction and dissemination of ideologies, histories, and different political agendas. They portray the current state of uncertainty, passivity, helplessness and disorientation of the artist's generation in both intimate and social context, as well as (un)conscious tolerance of various forms of violence and chauvinism in Croatian contemporary society - resonating on much wider, even global scale.
Renata Poljak was born in 1974 in Split, Croatia. She graduated from the School of Fine Arts in Split and later spent a year in post-graduation at the École Régionale des Beaux-Arts in Nantes, France. Her body of work is composed of different medias: videos, film, installations and photos. In 2002, she was a visiting artist at the San Francisco Art Institute and in 2008 she participated to the Art In General residency program in New York. Renata's work has been exhibited widely, as part of solo and group shows, biennales and film festivals. She received several awards, among which The Golden Black Box Award at the Black Box Festival 2006 in Berlin and more recently the T-HT competition award in 2012, one of most important contemporary art awards in Croatia. In the spring of 2010, her films were shown in Prospective Cinema (Prospectif Cinéma) at Centre Georges Pompidou, Paris. The Palais de Tokyo in Paris screened Renata's film and video works in November 2012, and in 2013 her solo show at Stephan Stoyanov Gallery in NYC was selected as best in show for January in NY by the Village Voice.
More information about the exhibition: http://occurrence.ca/renata-poljak/
OCCURENCE
OPTICA
5455 De Gaspé
Montréal, Québec
RELATED: