Alumni News |
Oct, 2018
Recycle Group featured in Nuit Blanche in Paris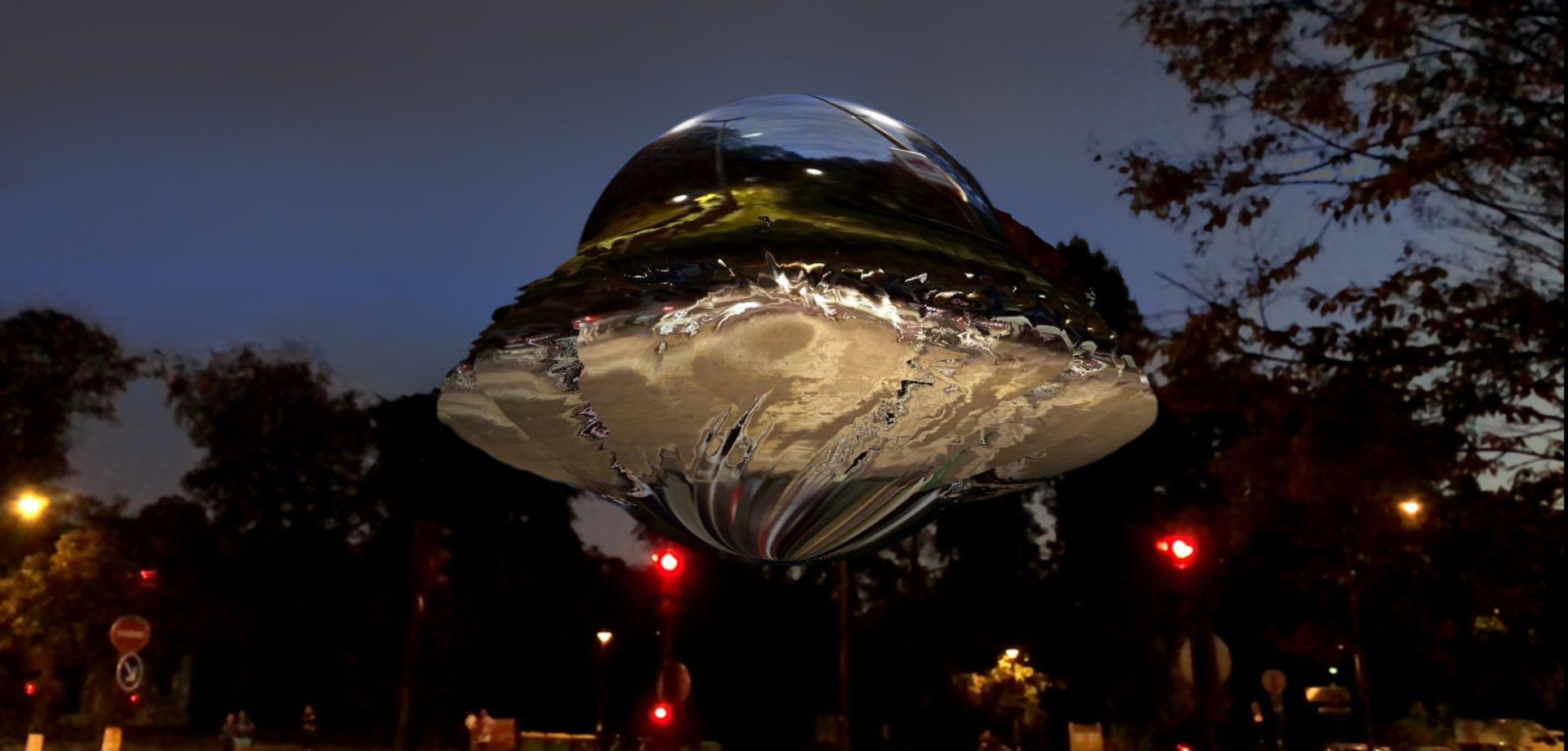 Place Edouard Renard, (On the corner of avenue du Général Lasperrine, 75012 Paris)
Saturday 6 October 2018, 6:30pm - 7:00am

Recycle Group is a Russian collective composed of Andrey Blokhin and Georgii Kuznetsov. In 2017, they represented Russia at the 57th Venice Biennale. They present viewers with thoughtful augmented reality, visible through a mobile app (Recycle Group, available on the Apple Store and Google Play). By turning around the work, the spectator discovers the panorama of the square at 360 °, reflected in the virtual sculpture.