Talks | Mar 21 2013 6:30 PM
Zero Degree of Representation w/ Jelena Tomasevic & Jovana Stokic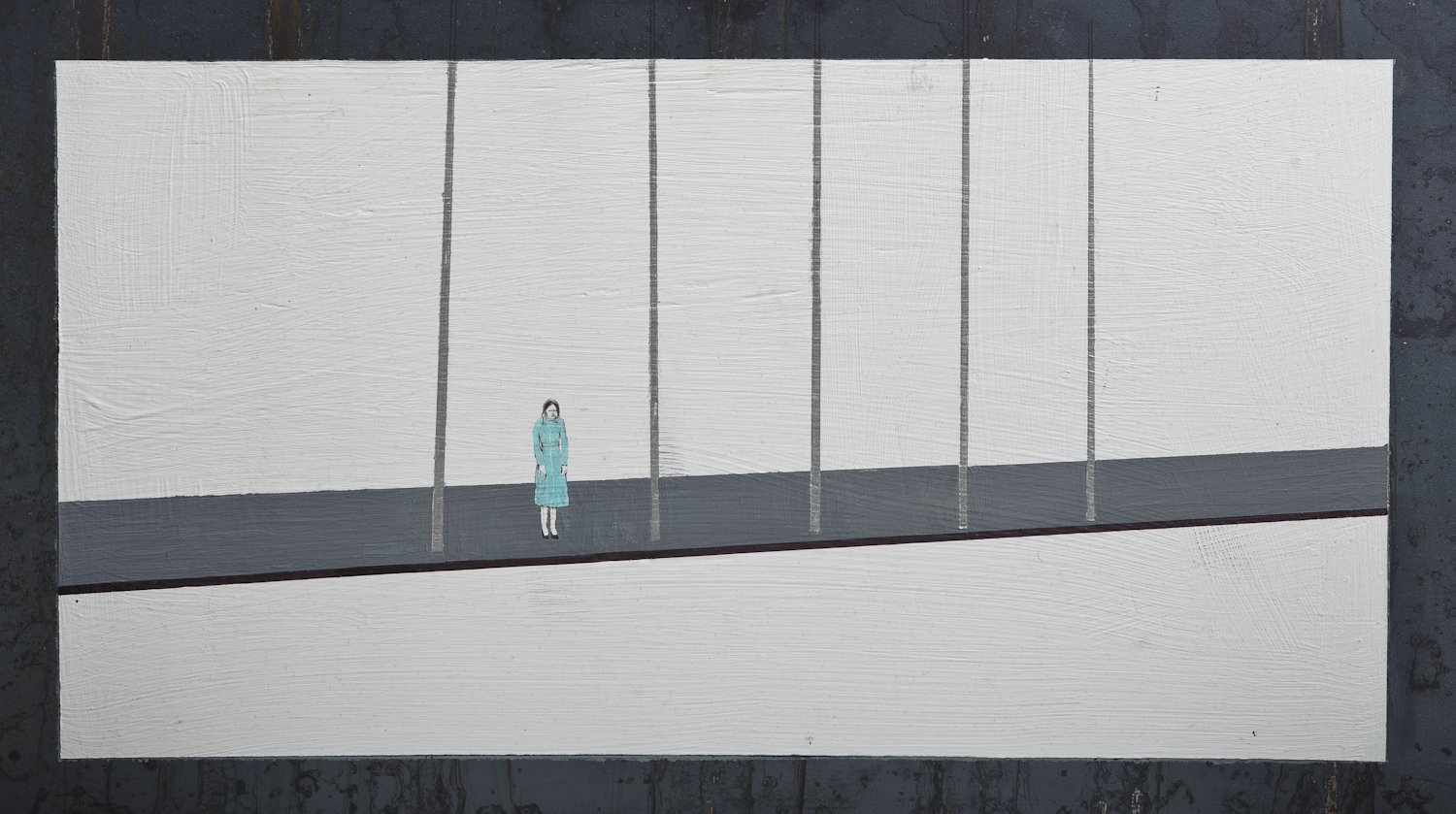 Thursday March 21st, 2013,
6.30pm. - Free and open to the public
Residency Unlimited
360 Court Street (green door),
Brooklyn, NY 11231
This evening will be dedicated to the examination of Montenegrin artist Jelena Tomasevic's recent and older work. The occasion will also include the exclusive premiere of her new video Rain with insight from the critic and art historian Jovana Stokic. Representation in Tomasevic's works reaches its "degree zero", turning any possible empathy into a mediated spectacle. In the field of Tomasevic's representations, the prevailing atmosphere of her protagonists' blasé attitudes seem to mark the advent of the spectacle of late capitalism into Balkan wilderness. In her paintings, the artist represents female and male figures in disjointed time sequences within a white void of empty abstract spaces. All figures are visibly lacking any human emotions. They are actually not "real" representations: they are all replicas – copied from fashion magazines. Thus, feminine representations are clad in stilettos and edgy outfits while engaged in strange, dream-like actions that suggest imminent violence. However, the perpetuator of the violent actions is never shown.
Jelena Tomasevic's RU residency is supported by the Ministry of Culture of the Republic of Montenegro.
About the speakers
Belgrade-born, New York-based art historian and critic Jovana Stokic holds a Ph.D from the Institute of Fine Arts at the New York University. Her dissertation, titled "The Body Beautiful: Feminine Self-Representations 1970 – 2007," analyzes works of several women artists – Marina Abramovic, Martha Rosler, Joan Jonas — since the 1970s, particularly focusing on the notions of self-representation and beauty. Jovana was a fellow at the New Museum of Contemporary Art, New York, a researcher at the Whitney Museum of American Art, New York, and the curator of the Kimmel Center Galleries, New York University and Location One. She has written an essay for Marina Abramovic's MoMA exhibition catalogue. She is teaching at the MFA program at School of Visual Arts.
Jelena Tomasevic ( (b. 1974) is a painter who lives and works in Montenegro. Her paintings tell of the existential solitude and estrangement of individuals in our highly competitive, consumerist society. Combining emptiness and saturation, realist and dream-like qualities, they convey the numbing dullness of contemporary life and the emotional hardening and cynicism of many of today's men and women. Humorous and violent at the same time, Tomasevic's trenchant depictions of our 'social malaise' expose the insidious socio-political mechanisms by which individualistic and patriarchal values are enforced. In particular, they express the difficulty for women to escape the stereotypical images of femininity and the anxiety resulting from the social pressure to conform to a masculine ethos.
Selected solo exhibitions include: Apparent Servitude, Artopia Gallery, Milano, Italy & Center for Contemporary art Podgorica, Montenegro (2010); Just Kidding, Video, Gallery Thrust Projects, New York (2008); Now That We Have Gone As Far As We Can Go…." Galerie Conrads, Dusseldorf, Germany (2007); Buero.DC, Cologne, Germany ,Curated by Susanne Prinz (2007); Joy of Life II, Thrust Projects, New York (2006).
Selected group exhibitions include: Crossing, National Centre for Contemporary Art, St Petersburg, Russia (2012); Fluidentiteti ArsAevi, Sarajevo.BIH, Curated by Petar Cukovic (2012); Multipla Market, Handel Street Project, London, UK (2012); Free Port of Art, Trieste Contemporanea, Trieste, Italy (2011); Quartet-Four Biennials Reflected in Prints-International Centre of Grafic Arts, Ljubljana,Slovenia, Curated by Rene Block (2010); Sweet Little Dirty Things, Kultur Kontakt, Wien, Austria (2010); Gender Check, Zacheta National Gallery of Art, Warsaw (2010) & MUMOC Museum, Wien, Austria (2009).
RELATED: