Exhibitions | Nov 20 2013 6:00 PM
THREE FRAMES by Sandra Parker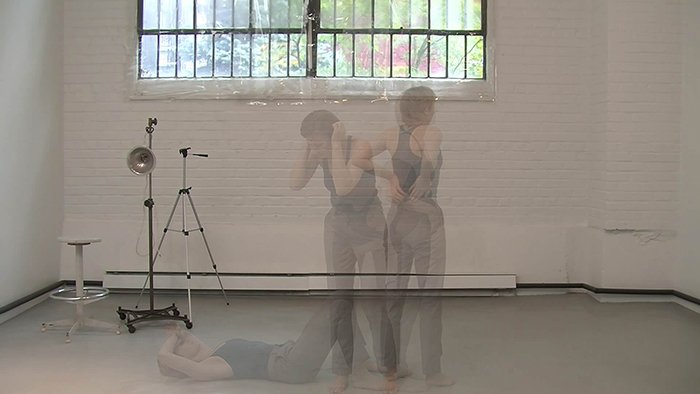 Australia Council for the Arts Dance Board Fellow, Sandra Parker, presents a new collection of installation works-in-development.
Wednesday November 20th, 2013
6:00 -8:00pm – Free and open to the public
The event will be open from 6-8pm, with live performance at 6.30 and 7.15pm.
Residency Unlimited
360 Court Street #4 (big green doors)
Brooklyn, NY 11231
Sandra Parker's exploration of the nature of time is influenced by cinema and photography. Using these forms as tools for abstraction, Three Frames shapes and manipulates perception, exploring how the body occupies choreographed time and duration in the 'here and now', yet carries the possibility of a trajectory that moves beyond the present moment.
'This is a world of quiet intensities and silent behaviours, a place where feelings originate. Parker allows for these alternative depths, she seeks them out. Although not part of the everyday, they are its alter ego, the other side of familiarity.'   Real Time, Australia
Live performance by Benjamin Asriel, sound by David Franzke, video by Maya Ciarrocchi with video performance by Benjamin Asriel and Tanya Voges.
This project has been assisted by the Australian Government through the Australia Council, its arts funding and advisory body. As well as, in part, by public funds from the New York City Department of Cultural Affairs in partnership with the City Council.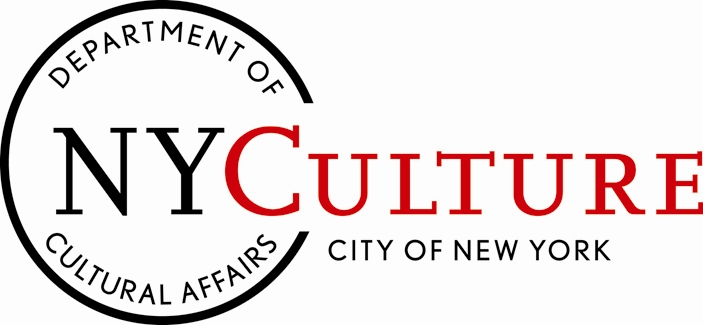 Sandra Parker is an Australian choreographer based in Melbourne, Victoria. Parker's work aims to expand the possibilities of cross-art form collaboration, creating intimate and detailed works for audiences in Australia and internationally. She is an Australia Council Dance Board Fellow, and in 2001 received the accolade of an Australian Government Centenary Medal for Services to Australian Society and Dance. Her work has been supported by numerous grants from the Australia Council for the Arts, Arts Victoria, the City of Melbourne, the City of Port Phillip, the Australia China Council and the Besen Family Foundation.
Parker's work has been presented in Australia at the Sydney Opera House, Brisbane Powerhouse, Perth Institute of Contemporary Arts, Salamanca Arts Centre Hobart and at the Melbourne International Festival for the Arts 2000, 2002, 2003, 2012; and internationally in France, Portugal, Germany, China and the US. International projects include an Asialink residency to Tokyo, Japan with choreographer Kei Takei; the creation of Span for Danspace, St Mark's Church, New York with Choreographers Bebe Miller, Susan Braham and Australian Shelley Lasica; and the creation of Playhouse for the Guandong Modern Dance Company, Guangzhou, China (Asialink) in 2007.
Sandra has created two dance films with Director Margie Medlin, in absentia and in the heart of the eye, winning the 2000 Reel Dance Spectrum Film Award for excellence. The films went on to screenings in many international festivals, including Dance on Camera Festival, Lincoln Centre, New York as a competition finalist.
From 1997-2006 Sandra Parker was the Artistic Director of Melbourne's Dance Works. Returning to independent practice in 2007, SANDRA PARKER DANCE made its US debut at the Joyce Soho, New York, where she presented her 2005 work The View From Here, as part of the Australia Council for the Arts, Dance Down Under promotion at APAP where she was a featured artist.  Recent projects include: Out of Light, Sandra Parker Dance 2009 (nominated for five Green Room Awards, including the Betty Pounder Award for Choreography); a Red Gate Gallery residency supported by the Australia China Council, 2009; Document, Dancehouse, Housemate residency, 2011; Transit, Sandra Parker Dance, 2010, Melbourne Festival 2012, Faits d'hiver, Paris, 2013, and The Recording, Dance Massive 2013.
Sandra's residency at RU (September – November 2013) is supported by the Australia Council for the Arts Dance Board Fellowship. The focus of Parker's Fellowship is the development of installation works from the perspective of a choreographer.  New installation works in development created during her Fellowship include Three Angles, a single channel, interactive video installation, Live View, a movement and binaural sound work, and Three Frames.  We are also grateful to our partnering organization PointB Worklodge for providing a working environment during her residency.