Talks | Mar 13 2018 1pm
Meet Over Lunch: Avi Lubin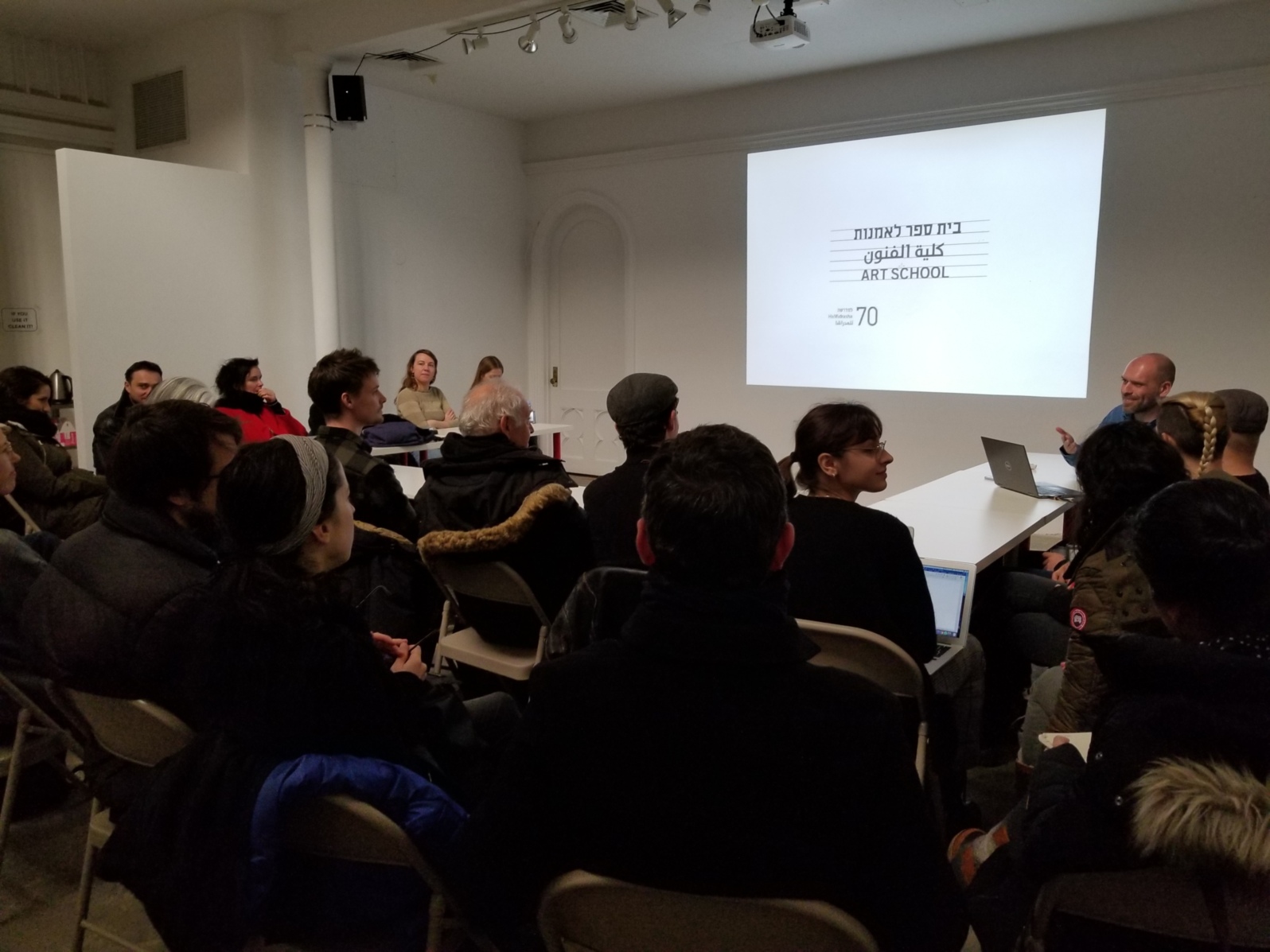 Meet Over Lunch: Avi Lubin at Residency Unlimited
Tuesday, March 13, 2018
1pm (free and open to the public)
Residency Unlimited (RU)
360 Court Street (enter the Church through the main entrance)
Brooklyn, NY 11231
The Meet Over Lunch series is a monthly invitation to local and visiting curators to present their practice and projects over lunch to the RU residents and public. Our guest this month is Avi Lubin who will present some of the issues that occupy his curatorial work in the last few years such as the question of art's unique modes of action during a dismal period and dark times, or what it means to work in a particular historical moment and on the idea of exhibitions as a "structured chaos" or "controlled chaos".
To listen to the video, right click 'unmute'.
***
Avi Lubin is an independent curator and founding co-editor of Tohu Magazine, a trilingual independent online art publication (published in Hebrew, Arabic and English). He is also head of the theory studies at the Postgraduate Fine Art Program, Hamidrasha College of Art.
His curating work includes solo and group shows, among them Art School at the Tel Aviv Museum of Art (The Helena Rubinstein Pavilion), Dark Times at The Schreiber University Art Gallery, Tel Aviv University, The Hidden Passengers at apexart, New York, Circular Movements at Kunstverein Kunsthaus Potsdam, Mixed Chromosome at MOM Artspace, Hamburg, Vestige and Entropy at The Artists' Studios, Jerusalem, Grandfather Paradox at Chelouche Gallery, Tel Aviv and ON-OFF Art Projects, Hamburg, Groundwork at Sommer Contemporary, Tel Aviv, and The End of History at Künstlerhaus Speckstraße and Kutscherhäuser, Hamburg.