Exhibitions | Jan 27 2012 2 pm
"Structures of Valorization / Colonization" by Leban/Kleindienst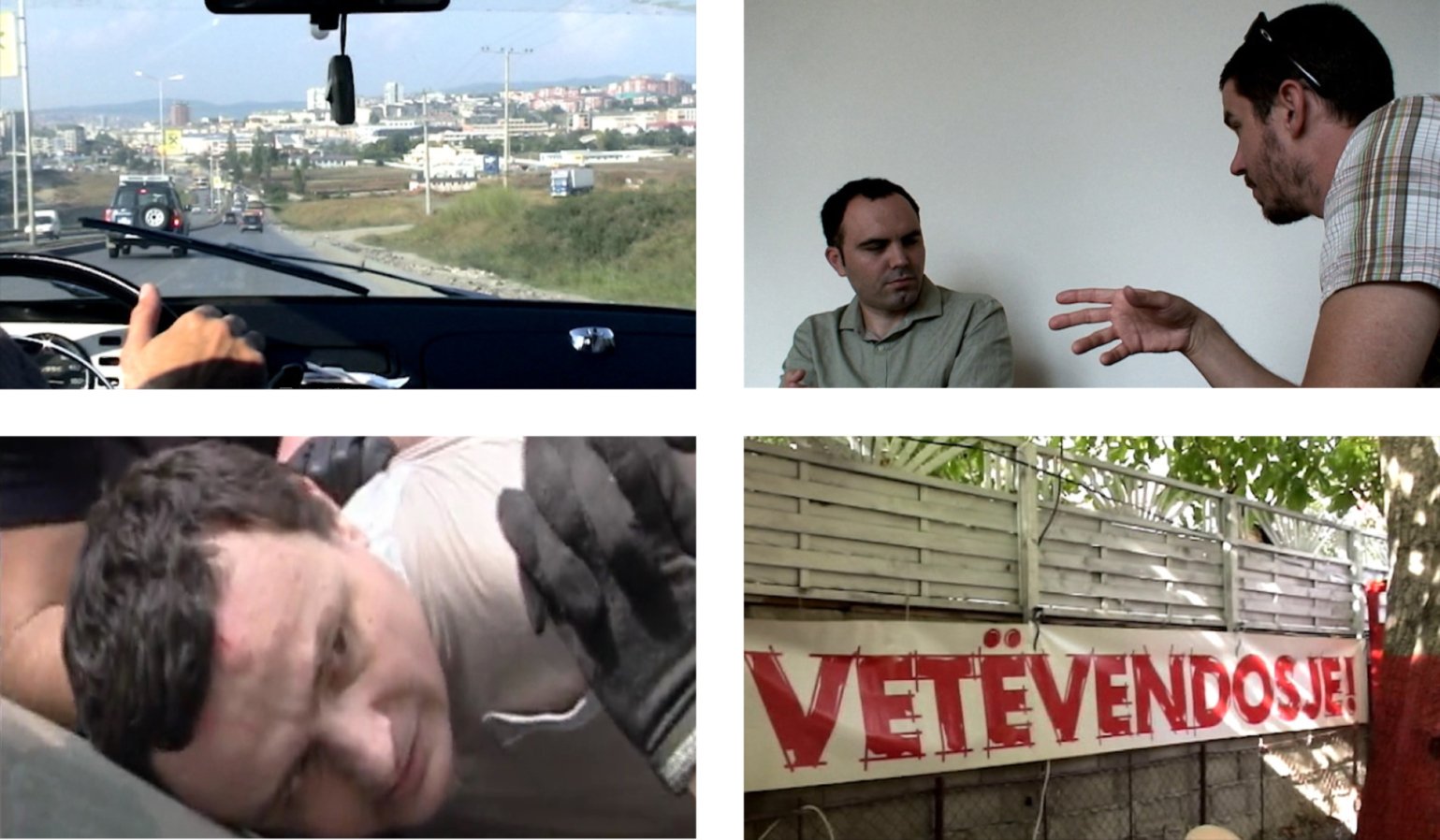 "Structures of Valorization / Colonization" by Leban/Kleindienst
Friday January 27, 2012 evening: 6-8pm opening
Viewing is also possible on :
Saturday Jan 28 and Sunday Jan 29, 2012  from 2-6pm
Location: Residency Unlimited, 360 Court Street, 11231 Brooklyn, New York
Residency Unlimited is delighted to present "Structures of Valorization / Colonization" by the Slovenian artists duo Leban / Kleindienst. This project features a 48-minute documentary (Newborn, 2011) and an installation (Peggy's Pups, 2012, re-created from 2005). The practice of Leban / Kleindienst is divided in two main fields of research, the one dealing with structures of valorization in art and the other with contemporary forms of colonization. This will be the first time the artists combine both lines of research and feature them together.
Structures of Valorization probes the interrelations between art, the art market and related systems of valorization in art and society. Issues such as the idealization of art and the artist, the valorization system of artworks and the production of capital by the culture industry lie at the heart of this project. For Leban-Kleindienst, the hyper-commodification phenomenon of artworks combined with the disproportionate accumulation of capital and control are an ongoing subject of their investigation. Art has become a fetishised commodity placed within a hierarchical valorization system accessible only to a very small segment of the population.
Newborn is a political documentary that deals with the contemporary reality of Kosovo after its official declaration of independence. It reveals a situation of almost pure subjugation and brutality in economical, political and cultural terms, a shocking condition that forces us to think about international intervention and motivations for stability. The viewer is led through a journey of contemporary forms of colonialism and a disclosure of its repressive and ideological apparatuses at work.
The installation Peggy's Pups re-creates an intervention that was realized at the 51st Venice biennial by the art group Trie, in which Leban / Kleindienst were active between 2004-2008. The intervention at the time consisted in photographing fourteen found dogs' excrements with labels that were installed in situ throughout the city of Venice bearing the names of Peggy Guggenheim's pups. This work questions the very foundations of valorization in art.
Bios: Sebastjan Leban born 1976 in Sempeter pri Novi Gorici (SLO), currently based in Ljubljana and Kojsko (SLO); artist, theoretician, curator; enrolled in the PhD program at the Institute of Philosophy at the Scientific Research Centre of the Slovenian Academy of Sciences; co-founder and co-editor of Reartikulacija, a platform for radical critical analysis (http://www.reartikulacija.org/); lecturer of Radical Critical Analysis at the Academy of Visual Arts (AVA) in Ljubljana (SLO); has exhibited in numerous national and international exhibitions in collaboration with Stas Kleindienst, the group Reartikulacija and the group Trie, participated in many symposiums and have texts published in major national/international publications.
Staš Kleindienst (born 1979) graduated with an MA in fine art. He works collaboratively with Sebastjan Leban and the Reartikulacija and Trie groups and also pursues his own artistic and theoretical research. Kleindienst works in different media, from painting and photography to performance and film. He regularly contributes theoretical articles about art and contemporary political issues in various publications. Currently based in Ljubljana and Idrija, his work has been featured in exhibitions in Slovenia and abroad.
Leban / Kleindienst residency at RU and the project "Structures of Valorization / Colonization" is supported by the Slovenian Ministry of Culture, by the Society for Contemporary Creativity HCHO, by Luminus Company and by FMR Company.
This exhibition is also made possible in part by the New York State Council on the Arts with the support of Governor Andrew Cuomo and the New York State Legislature.
http://www.leban-kleindienst.org
http://www.reartikulacija.org