Video/Film | Apr 28 - May 6 2020
Juan Perros, Directed by Rodrigo Imaz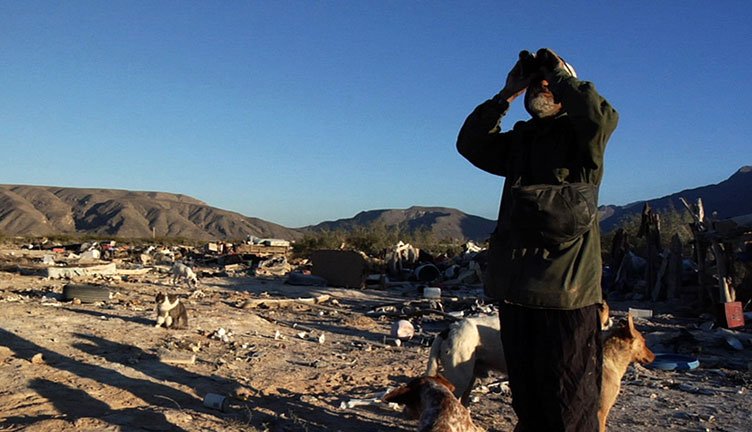 The award-winning 2016 documentary Juan Perros was directed by Rodrigo Imaz (Mexico) and developed by the artist while in residence at RU in 2014. The documentary has been released online as part of the Morelia International Film Fest's Best of the Festival due to COVID-19, and is available through May 5, 2020.
Juan Perros lives in the Coahuila desert with his animals, working tirelessly in the most brutal environment. Through his testimony we witness his universe in all its complexity; his near death experience and survival living from the trash discarded by his own community. Confronting both the power of nature and the aloneness of his existence, Juan practices  a simple way of life with a philosophy that is both humbling and extreme.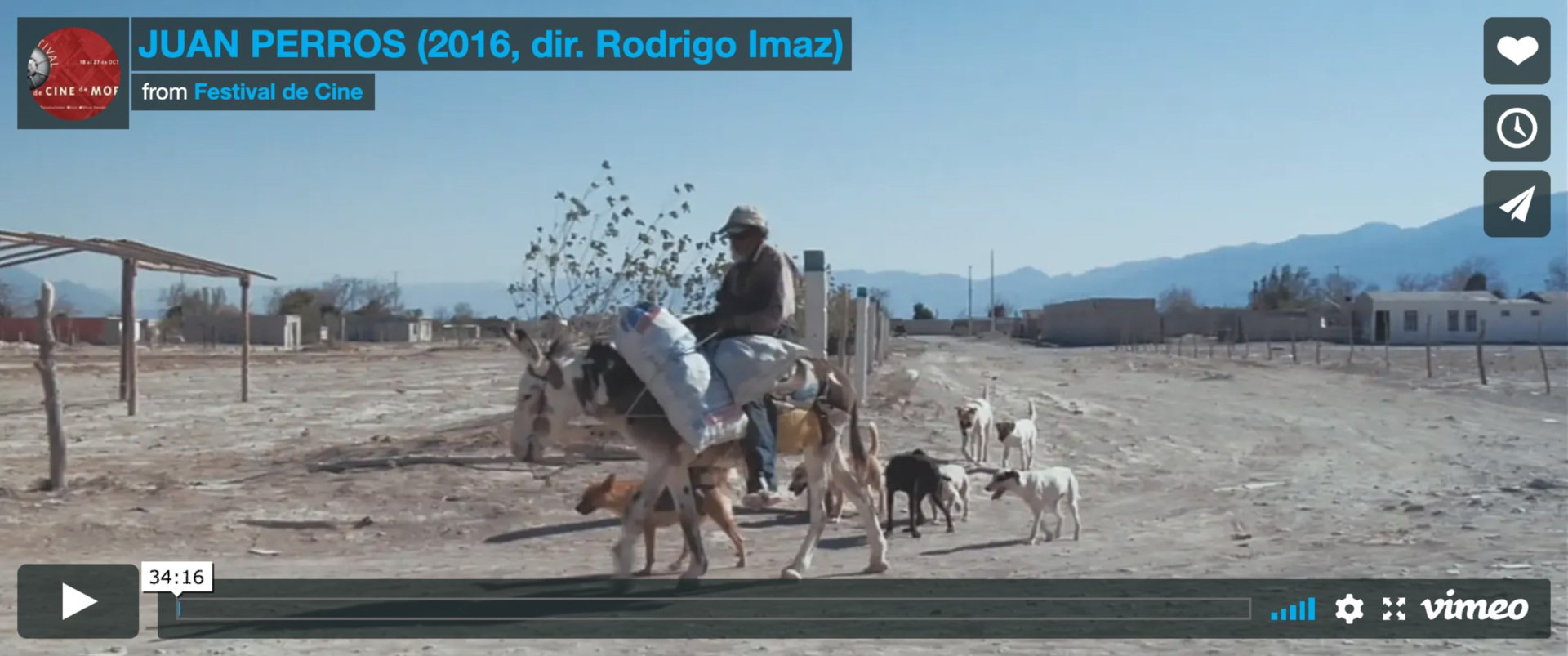 Juan Perros, 2017, Color Video, 34 min., with English subtitles. Courtesy of Rodrigo Imaz and Morelia International Film Fest.
Direction: Rodrigo Imaz
Script: Rodrigo Imaz
Production: Trisha Ziff
Production Company: 212 BERLIN FILMS
Photography: Emiliano Fernández Hurtado | Juan Pablo San Esteban
Edition: Juan Pablo San Esteban
Sound: Pablo Cervera Alarcón (Sonido Directo) | José Miguel Enríquez ( Diseño Sonoro)
Cast: Juan Perros
FICM Awards: OJO for Short Documentary Film | Mexican Short Film Section
Year of participation at FICM: 2016
To learn more about the artist and the documentary, read the interview with the artist in Spanish here.
Follow the artist on Instagram, Facebook and Twitter @juanperrosfilm.