Exhibitions | Oct 14 2010
Santo Tolone in Art in Odd Places, October 1-10, 2010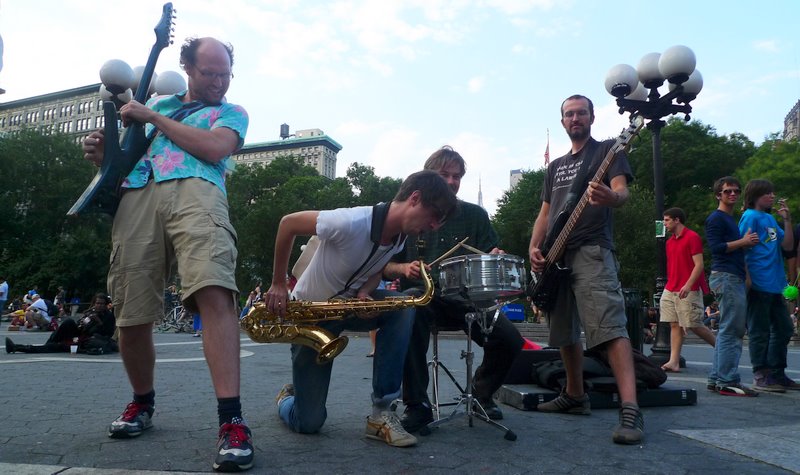 Proposition. Luck. Randomness. Risk. Opportunity.
October 1-10, 2010
Along 14th Street New York City from Avenue C to the Hudson River
A festival exploring the odd, ordinary and ingenious in the spectacle of daily life.
Art in Odd Places aims to stretch the boundaries of communication in the public realm by presenting artworks in all disciplines outside the confines of traditional public space regulations. AiOP reminds us that public spaces function as the epicenter for diverse social interactions and the unfettered exchange of ideas.
Artists:
Einat Amir, Liene Bosquê & Nicole Seisler, BroLab Collective, The Cunningham Repertory Understudy Group, Christopher Dameron & Annika Newell, Carrie Dashow, Heather Dewey-Hagborg & Thomas Dexter, Elastic City, Mike Estabrook, Flux Factory, Green Map System, Heather Hart, Linda Hesh, Scott Kildall, Irvin Morazan, Simonetta Moro, Paul Notzold, Nancy Nowacek, Sheryl Oring, Jessica Ann Peavy, Maya Suess, Dannielle Tegeder, Santo Tolone, Andrew Tosiello, Bryan Zanisnik. With additional evening programs organized by Marco Antonini, Courtenay Finn, and The Wooster Collective.