Talks | Jun 13 2012
RU Talk: Wojciech Gilewicz w/ Boshko Boskovic, Screening and Discussion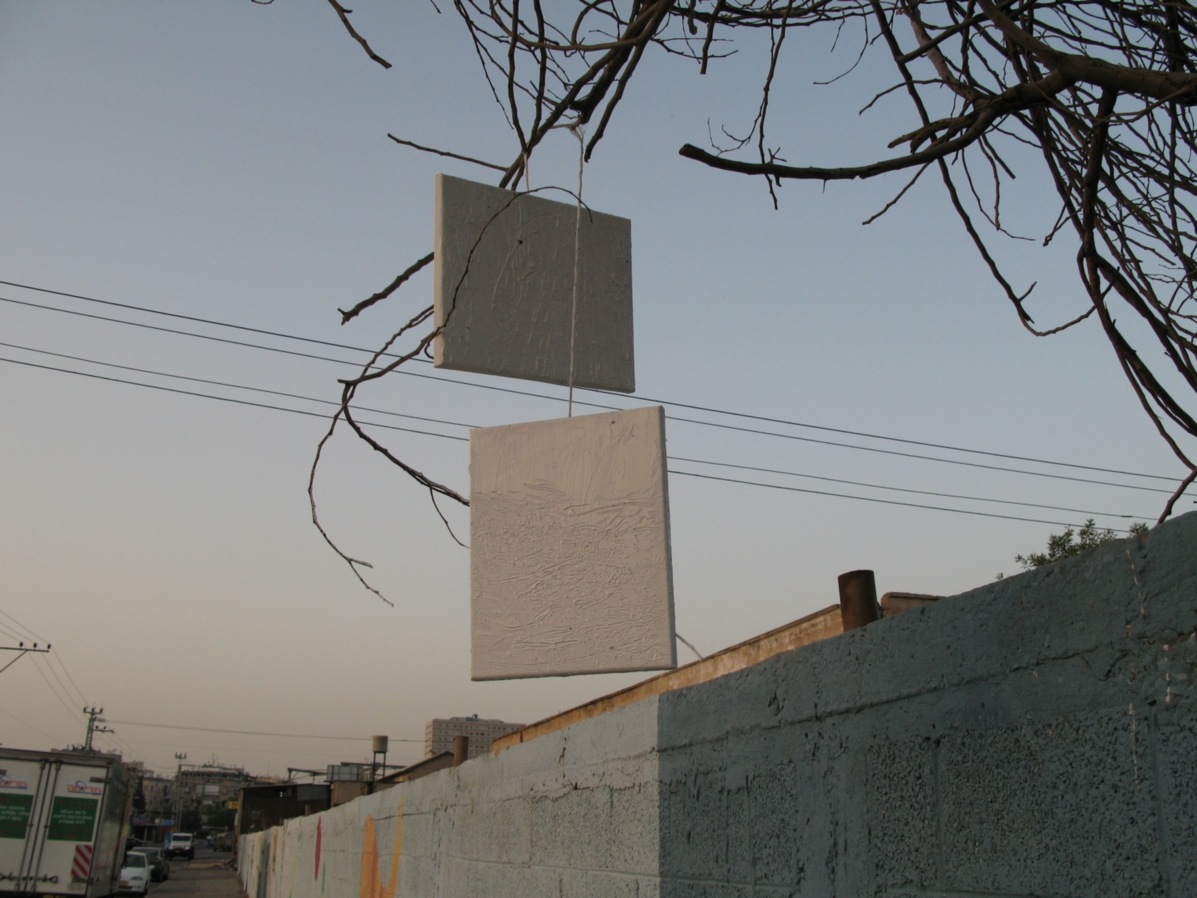 Wed. June 13th, 2012 at 6.30 pm Screening and Talk with RU resident artist Wojciech Gilewicz
Location: Residency Unlimited
360 Court Street, Brooklyn, NY 11231
Church entrance through green door. (subway F/G Carroll street, President Street exit)
directions here
Residency Unlimited is pleased to invite you to a screening of video works realized between 2007-2011 by the Polish American artist Wojciech Gilewicz followed by a Q & A moderated by RU's Program Director Boshko Boskovic. Videos include:
"Residency Unlimited", "Bat Yam" and "Shangahi" that were recently featured at Gilewicz's solo show Residency Unlimited at Flux Factory ; previous works realized in China, Korea, Taiwan and Japan (" Visitor", "Intrude ", "Painter's Painting ", " I live My Life In Art") as well as "Ivano-Frankivsk" shot in Ukraine, "Revitalisations" in Poland and "In Practice" in the US.
This screening will also introduce Gilewicz's upcoming "Intrude" exhibition, a solo show of videos realized in Asia that opens in August 2012 at the Manggha Museum of Japanese Culture and Technology in Krakow, Poland.
Wojciech Gilewicz's practice reflects on the mechanisms and cultural determinants governing our perception of the surrounding reality. As a video artist, each frame registered by his camera becomes a sort of a painting, fluidly registering the adjoining social relations and taking place 'outside' of the artist's actions. Gilewicz often actively collaborates with the viewer, whom he involves in his projects and takes on board issues related to the role of painting in today's world, and the status of the artist in the context of the institution and of the art system in general.
Bio:
Wojciech Gilewicz (b. 1974) lives and works between Warsaw and New York. He works with painting, video, photography and installations. His practice extends to site-specific projects as well as performative actions. In 2009 the Centre of Contemporary Art Ujazdowski Castle in Warsaw published Them – an artistic album of Wojciech Gilewicz's series of photographic double self-portraits from 2002 onwards and which continues to date. His video "Bat Yam" realized in Israel can be seen in NURTUREart in New York in the framework of VIDEOROVER: Season 4 through December, 14th 2012.
Gilewicz has exhibited at institutions including Foksal Gallery, Warsaw; SculptureCenter, New York; Contemporary Art Museum St. Louis; Muzeum Sztuki in Lodz; Museum of Contemporary Art, Belgrade; The National Museum in Warsaw; Fondation Deutsch de la Meurthe, Paris; Zacheta – National Gallery of Art, Warsaw; Pianissimo, Milan; Zendai Museum of Modern Art, Shanghai; castillo/corrales, Paris; CCA Ujazdowski Castle, Warsaw; Museums of Bat Yam;  ISCP Gallery, New York; Museum of Fine Arts, Ivano-Frankivsk; FRAC Limousin, Limoges; Real Art Ways, Hartford; National Museum of Contemporary Art / Changdong Art Studio, Seoul and Aspen Art Museum.
His video works have been screened in venues such as Centre Pompidou, Paris; Reina Sophia National Museum, Madrid; HKW, Berlin, Foksal Gallery, Warsaw and Palais de Tokyo, Paris
You might also want to see an educational film on painting (2011) based on Gilewicz's practice : http://vimeo.com/33166757and watch his video for "In Practice" series (2009) at SculptureCenter, New York: http://www.youtube.com/watch?v=PZe1upmJIkw   as well as read recent Art Pulse article by Marco Antonini: http://artpulsemagazine.com/brushstrokes-reflections-on-wojciech-gilewiczs-recent-work.
Gilewicz's RU residency is supported by the Adam Mickiewicz Instituteand the Ministry of Culture and National Heritage of the Republic of Poland.
This screening and discussion is is made possible in part by the New York State Council on the Arts with the support of Governor Andrew Cuomo and the New York State Legislature.