Talks | Dec 4 2012
RU Talk: Sonia Louise Davis – Recent Work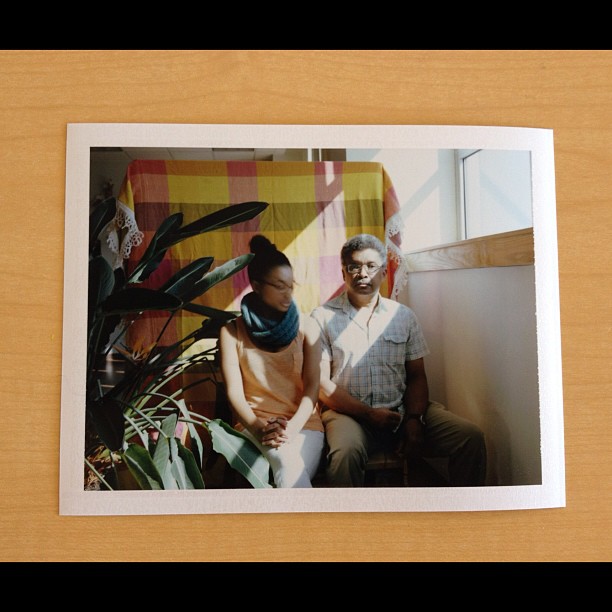 Sonia Louise Davis: Recent Work
A public conversation and exhibition at Residency Unlimited
Tuesday December 4th, 2012, 6 - 8 pm
Location: Residency Unlimited
360 Court Street (green door)
Brooklyn, NY 11231
Residency Unlimited is pleased to announce a public conversation and an exhibition featuring the recent work of photographer Sonia Louise Davis. The exhibition and event will take place on December 4, 2012 from 6:00pm to 8:00pm at Residency Unlimited, located in Carroll Garden Brooklyn. This event is free and open to the general public.
Sonia Louise Davis documents people and places, addressing the notion of public and private spaces through an autobiographical approach. Questioning the values of materiality and photographic archive in the digital age, Davis' photographic practice weaves personal narrative, memory and authorship, and examines notions of empowerment and community.
Through a joint residency, organized by Residency Unlimited and the Casita Maria Center for Arts and Education, Davis' current project engages South Bronx families in a collaborative family portrait studio. On Saturdays this fall, Davis facilitates photographic sessions at Casita Maria in Hunts Point. Participants sign up in advance, returning with one or more family members and an object from home. The process is interactive and participatory: using an extra-long cable release, the subject becomes photographer and author of their own image. Family members are responsible for the crucial click of the shutter that ultimately creates the image-object.
During these sessions, Davis acquaints herself with her collaborators, exchanging ideas on the process of these images, family, and the meaning of home and community. Made with a 4x5 view camera on large format sheet film, these portraits challenge the physical photograph in the age of instant digital production and sharing, and the tangible family album. Davis uses some of the last remaining Fuji instant film, inviting participants as collaborators in the creative process, and co-authors in the portrait making tradition.
On the occasion of Sonia Louise Davis' recent project and as the culminating event of her residency at Residency Unlimited, Davis and Shlomit Dror, independent curator and American Art Research Associate at the Newark Museum, will discuss the evolving body of Davis' work and the relation to identity and history resonating in Davis' photographs. Additional guest speakers will be Kalia Brooks, independent curator, adjunct professor, Photography and Imaging Department, Tisch School of the Arts, NYU, and 2012 Curatorial Fellow, A Blade of Grass, and Kameelah Rasheed, photo-based conceptual artist, archivist, writer, and youth educator based in Brooklyn, NY.
Please join us for a public conversation and exhibition at Residency Unlimited in Carroll Gardens on Tuesday December 4, 2012, from 6 to 8 pm.
RELATED: