Talks | Sep 26 2019 6:30 pm
RU Talk: Joanna Borkowska in conversation with Raphael Rubinstein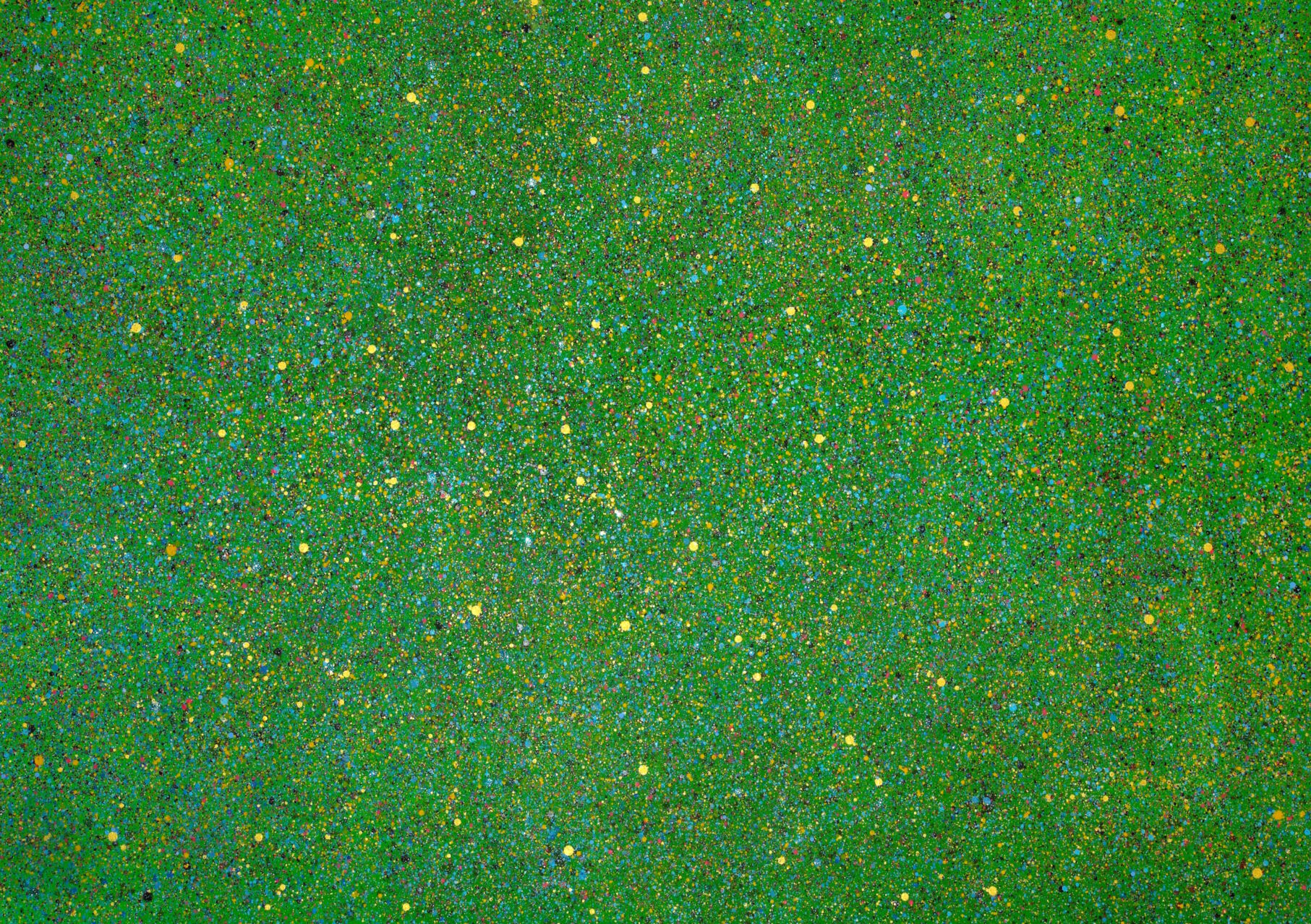 Image: Elements II, Oil, Gold Pigment and Glitter on Linen, 180 x 340 cm
Thursday, September 26, 2019
6:30 pm (free and open to the public)
Residency Unlimited (RU)
360 Court Street (enter the Church through the main entrance)
Brooklyn, NY 11231
RU artist, Joanna Borkowska, an abstract painter born in Poland, lives and works in New York and Warsaw. The source of Borkowska's inspiration is Nature, which she understands as everything that is, from the molecular to the cosmic, with all its forces and processes. She is particularly interested in the beginning and the end of the Universe, ideas related to the concepts of Nothingness and Absolute Nothingness in both philosophy and science and the "resonance theory of consciousness," which describes how the vibrating frequencies of discrete entities experience moments of synchronization when they come in contact with each other. In her work, she translates these ideas and the invisible, vibrational aspects of Nature onto the canvas.  Working mainly with oils, Borkowska is constantly experimenting with traditional materials so that her paintings interact with light and the movement of the viewer.
Raphael Rubinstein is a New York-based poet and art critic whose numerous books include Polychrome Profusion: Selected Art Criticism 1990-2002,  The Afterglow of Minor Pop Masterpieces and The Miraculous. He edited the anthology Critical Mess: Art Critics on the State of their Practice and is widely known for his articles on "provisional painting." His poetry has appeared in, among other places, Grand Street, Fence and Harper's Magazine and in Best American Poetry 2015. From 1997 to 2007 he was a senior editor at Art in America, where he continues to be a contributing editor. He is currently a professor of critical studies at the University of Houston. In 2002, the French government presented him with the award of Chevalier in the Order of Arts and Letters. In 2010, his blog The Silo won a Creative Capital/Warhol Foundation Arts, Writers Grant. In 2014 The Silo was given a Best Blog Award of Excellence by the International Association of Art Critics. In April 2017, The Miraculous: Houston, a public art installation by artist and wife Heather Bause Rubinstein, based on his book The Miraculous, debuted as part of the CounterCurrent Festival.
This program is made possible with support from The Adam Mickiewicz Institute and the Cultural Development Fund, NYC Department of Cultural Affairs.