Exhibitions | Nov 16 - Dec 15 2012
Present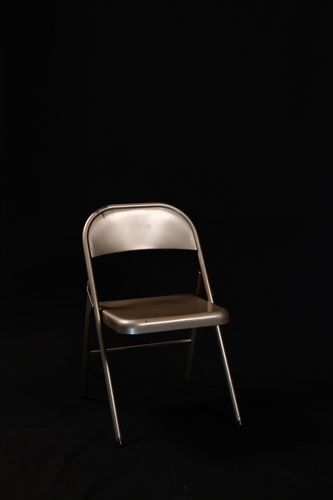 RU Exhibition: "Present", a site specific installation by Heta Kuchka at Abrons Art Center
Opening reception : Friday Nov 16th, 2012 6pm-8pm
Show Viewing: Nov 16th, 2012 – Dec 15th, 2012
Location: Abrons Art Center
466 Grand Street (at Pitt Street)
New York, NY 10002
directions here
Residency Unlimited (RU) and the Abrons Arts Center are pleased to announce the solo exhibition PRESENT by the Helsinki-based artist Heta Kuchka. Present is a new installation that features several video portraits realized by the artist of individuals with dementia who are listening to their favorite songs. Created at Shore Hill Housing/Lutheran Medical Center in Bay Ridge, Brooklyn, Kuchka interacted with senior citizens both as a group and individually with a musician and a filmmaker. Present pays tribute to those who have fewer possibilities to operate in society. Each individual reacts differently to songs that have had special meaning to them at some point of their life. A certain song might take them back to a safe place, perhaps to a childhood memory. Faced with these emotions, the viewer is invited to share subtle smiles, clapping, lips moving, wild dancing even! After the song is over, the personality captivated by the illness retrieves back into a secret world with no concept of time.
Heta Kuchka's "Present" - Production Shots
Heta Kuchka (b. 1974) received an MFA from the Academy of Fine Arts in Helsinki in 2001 and was nominated Finnish Young Artist of the Year in 2006. Her multiple media practice (drawing, video, photography and installation) deals with essential human issues such as identity, death and loneliness with an underlying humorous approach. Significant exhibitions include Kiasma, The Contemporary Art Museum (Helsinki), Tampere Art Museum, Helsinki City Art Museum, Kunstverein Heidelberg (Germany) , Depo, Museum of Contemporary Art (Istanbul), MUBE (Sao Paolo), Flaggfabrikken (Bergen), Tretyakov Gallery (Moscow), , Falstaff International Film festival (UK) Anna Ahmatova Museum (St Petersbugh).
Kuchka's residency with Residency Unlimited is made possible with support from The Arts Council of Finland, FRAME and the Consulate General of Finland in New York. Set within the framework of RU's partnership with the Abrons Arts Center, the exhibition Present is made possible in part by the New York State Council on the Arts with the support of Governor Andrew Cuomo and the New York State Legislature.
Special thanks to Shore Hill Housing/Lutheran Medical Center and their dedicated staff Ursula, Felicia and patients without whom this exhibition would not be possible, as well as Carolin Knebel, musician Joyce Hitchcock and cameraman Luka Balac.