Exhibitions | Oct 19 - 22 2017
RU Exhibition: A part of it by Chen An-An, Chang Yun Han and Carolina Paz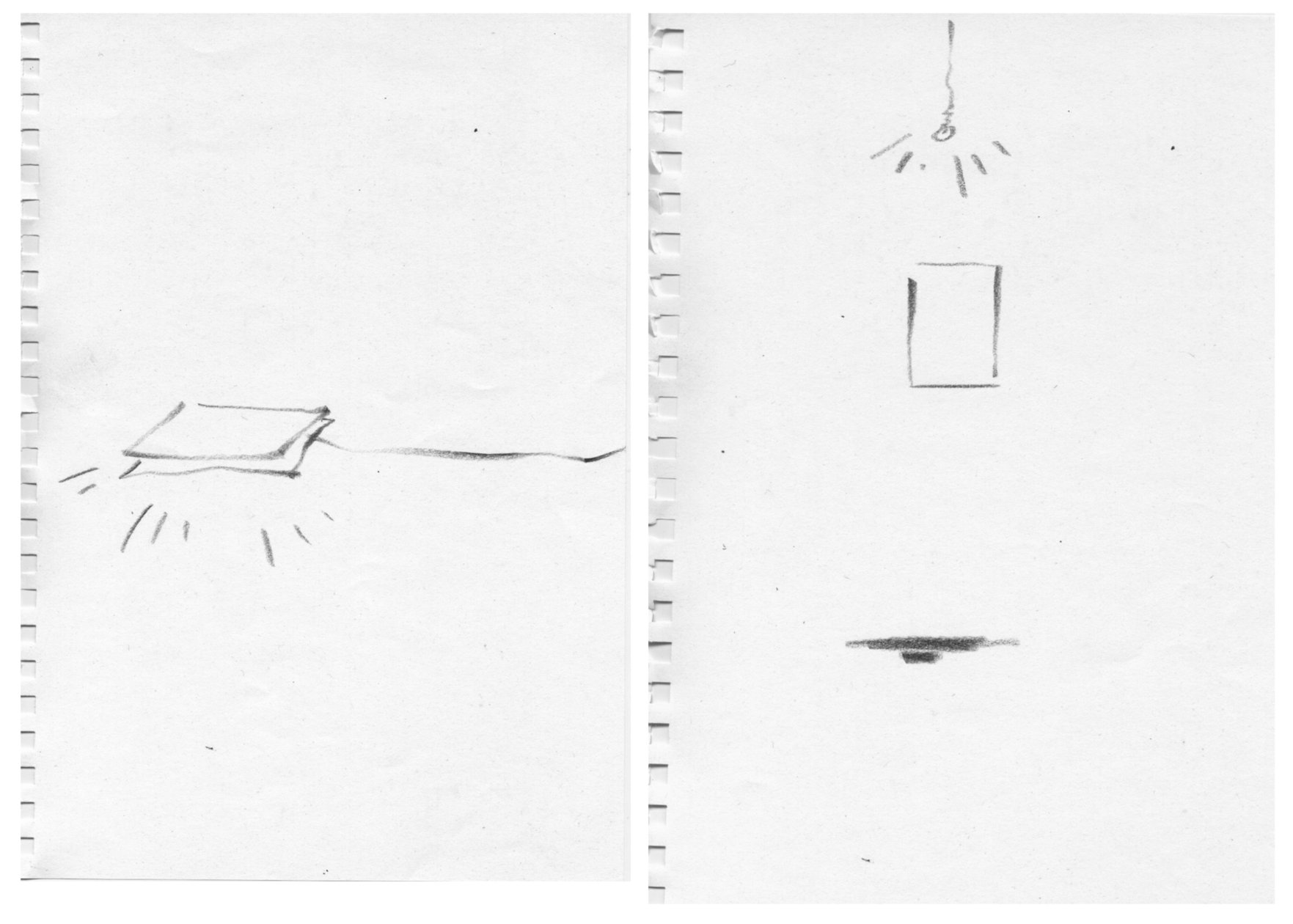 Chen An-An: Installation sketches for There is Sweet in Between and Rubbing/Loving, 2017.
Opening: October 19, 2017 6-8pm
Exhibition dates: October 19-22, 2017
Exhibition hours: Oct 20: 10am-6pm; Oct 21-22: 2-6pm 
Residency Unlimited: 360 Court Street #4, Brooklyn, NY 11231
Curated by Anna Harsanyi
This exhibition will present artworks by artists Chen An-An, Chang Yun Han and Carolina Paz, all participating in residencies through Residency Unlimited. Connected to their experiences in New York, the artists have created works that reference the city's challenges and juxtapositions: solitude within intimacy, comfort within states of transition, and the impulse to follow the "American Dream." The artworks in the exhibition consider moments of growth and passage, through love, memory, new beginnings, and piecing together private emotions in a material form.
Two works by Chen An-An, Rubbing/Loving and There is Sweet in Between are included in the exhibition. Prior to the opening, Chen will install Rubbing/Loving, a rectangular charcoal wall drawing rubbed directly onto the wall, with her love, artist J Triangular. The title is taken from an artwork by Do Ho Suh, which Chen references and relocates into a queer context. Chen and Triangular will spend two hours rubbing charcoal within the rectangle boundaries, never stopping or talking during the process. The result will show the textures and momentary interactions with the wall, leaving traces of their action through the charcoal dust that has fallen on the floor below. As a private piece, Rubbing/Loving captures a moment in time between two individuals dedicated to the creation of a unified gesture. The public, however, will only see the relics of this experience through dust and a static shape applied to a wall, calling into question the distance between the audience and the couple who created the work. There is Sweet in Between will be installed on the floor, comprised of two connected pieces of black aluminum foil opened up to expose a beam of light. As the aluminum panels touch and open slightly, the light emitted from its depths allows the audience a glimpse into an otherwise opaque and closed off assembly of material.
Chang Yun Han will present a multimedia installation that explores the myth of the "American Dream" through paintings, prints and drawings referencing the 1986 animated film "An American Tail." Popular during Chang's childhood in Taiwan, the film chronicles a family of mice who immigrate to America in the late 19th century. Their story relates to the history of Jewish immigrants escaping persecution in the Russian Empire, traveling on boats in search of new opportunities and freedoms in the United States. Throughout the film, the young main character learns about American society and its values through the stories told by his family members, as well as through hardships and betrayals at the hands of other characters he encounters on his journey. The film portrays classic yet legitimate tropes of searching for liberty, economic prosperity and new beginnings historically associated with foreigners moving to America, especially to New York City. In her installation, Chang focuses on specific moments in the film that eerily reflect current debates around immigration, freedom of speech, and cultural identity taking place today. The
work calls into question the concept of the "American Dream" as an attainable goal, and the experience of leaving one's previous life behind in order to start anew.
Carolina Paz recently moved to New York City from São Paulo, Brazil. As a way of connecting to her new home while maintaining the memory of the one she left, the artist has been listening to two pieces of music, "Sampa" by Caetano Veloso and "New York, New York" by Frank Sinatra. "Sampa"'s lyrics describe a tender appreciation for the city of São Paulo while also expressing frustration at its changes brought about by urban and economic development. "New York, New York" famously captures the ambition and dream-chasing that New York is known for. The artist will record herself singing these songs, using them as the start of a Soundcloud playlist that will be played on loop in the exhibition. The audience will be invited to record their own acapella versions of songs, memories or daily rituals that symbolize home to them. The new recordings will be uploaded to the same Soundcloud playlist begun by Paz. The result will be Meu canto, an evolving compilation of recordings with diverse personal meanings disseminated to a broader audience. In addition, a limited edition newsprint poster featuring text and images will be available for
visitors to take.
The artists in this exhibition have been inspired by New York as a place that is filled with possibilities to reinvent and revitalize, whether through personal relationships or artistic expression. As a result, the artworks presented stress the importance of transition, whether from the process of loving, remembering, or starting a new life.
Anna Harsanyi is a curator, educator and arts manager. Her participatory projects and exhibitions have taken place within public and alternative spaces, exploring themes of memory, cultural identity and collective experience. She is currently working on a project presenting artist engagements with the historic Essex Street Market in New York's Lower East Side. From 2015-2017, she collaborated with Sheetal Prajapati on Game Night, a series of events centered around play that presents games made by artists. She co-curated Hot & Cold: Revolution in the Present Tense, a public art project in Timișoara and Cluj, Romania which presented three artist projects about the 25th anniversary of the Revolution that ended Communism. In 2014, she was part of the team of curators who organized No Longer Empty's exhibition Through the Parlor, in a former beauty salon in Chinatown. Anna has worked in education and public programming roles at the Museum of Modern Art, New York Arts Practicum, and A Blade of Grass. She is currently the Project Manager for the Guggenheim Social Practice Initiative at the Solomon R. Guggenheim Museum.
This program is made possible with the support from the Taiwan Ministry of Culture and the Taipei Cultural Center in New York and Galeria Virgilio Coletivo 2e1 in Sao Paulo.