Talks | Nov 6 2013 6:00 PM
NOTES FROM THE SURFACE #2 – Alessandro Facente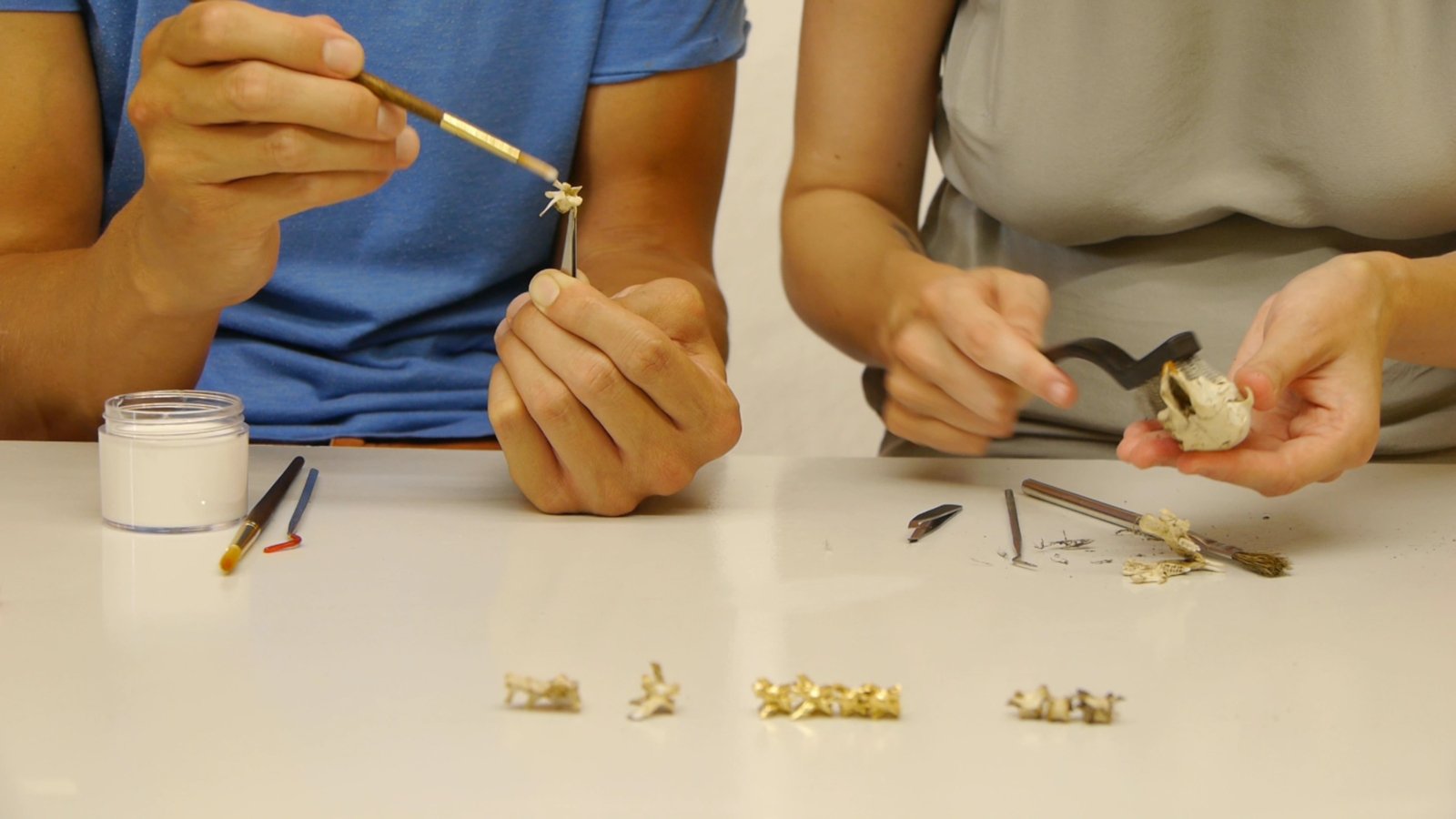 Julia Oldham and Chad Stayrook - Gilding the Squirrel - still - Really Large Numbers - HD Video 1.51min - 2013
RU TALK: Alessandro Facente introduces NOTES FROM THE SURFACE #2 with RU artists Jonathan Lemieux, Katharina Marszewski, Julia Oldham (with Chad Stayrook) and Adam Vackar
A panel discussion curated by Alessandro Facente, RU curator-in-residence.
Wednesday November 6, 2013
6:00 pm – Free and open to the public
Residency Unlimited
360 Court Street #4 (big green doors)
Brooklyn, NY 11231
"Notes from the surface #2″ is the second iteration of ongoing interactions undertaken by RU curator in residence Alessandro Facente with RU artists. Facente's curatorial approach consists in excavating the artists' practice by identifying intimate connections that exist between the individual artist's thinking process and the infinite layers that form the city of New York.
In this new discussion, Facente will integrate previously engaged topics (about the history of the city as something that is not hidden underground but deep-rooted in people who temporarily or permanently engage their daily experiences at its surface).
Tonight's event will focus on the concept of isolation as its own internal surface which in turn fosters the impulse to establish, or not, external social connections.
The third and last panel of "Notes from the surface" will take place on Wednesday December 11.
More info about the speakers:
- Alessandro Facente
- Jonathan Lemieux
- Katharina Marszewski
- Julia Oldham
- Chad Stayrook
- Adam Vackar
This program is supported, in part, by public funds from the New York City Department of Cultural Affairs in partnership with the City Council.