Exhibitions | May 29 2014
New paintings by Andres Carranza at the NEWD Art Show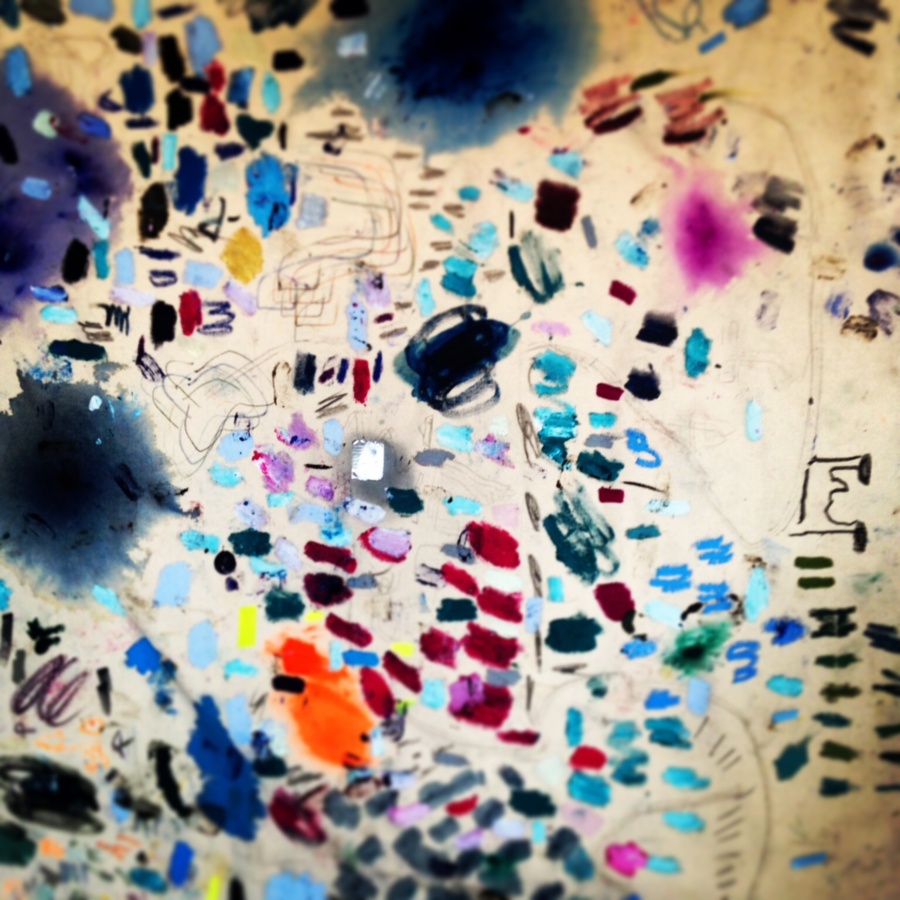 Dates:
-Thursday May 29th: 6pm-8pm Private preview (tickets) / 8pm-10pm vernissage
-Friday & Saturday (May 30th, 31st): 12pm-7pm
-Sunday, June 1st: 12pm-8pm
Location:The 1896
592 Johnson Avenue, Brooklyn NY 11237
(between Gardner Ave and Stewart Ave)
NEWD Art Show has invited RU to present new paintings artist in residence Andres Carranza. In his work, Carranza mixes many painterly materials such as oil, acrylic, watercolors, pastels, spray paint, graffiti markers, ink, oil crayons, dirt, paint thinner and graphite to create multi-layer surface structures, textures, traces and scribbling's, a mapping full of illegibility's, erasures, hesitant markings, incomplete color mixes, hidden paths, impasses, surprises and obscurities. Emphasis is placed on the act of painting rather than the final work as an artistic object, using color and form in a non-representational way. Most of his finished works come from segmented and randomly cut-out sections of un-primed large scale works on canvas. The emphasis is placed on realizing pictorial situations that create an atmospheric effect trough saturated immersive canvases reinforcing the physical act of painting as an essential aspect of the finished work.
"Not just another art fair, NEWD aims to invigorate the fair model by bringing collectors to the territory of art production to engage with emerging artists in their studios and discover experimental curatorial initiatives".