Exhibitions | Mar 30 2015 6:30PM
"Nameless Series," by Sébastien Rémy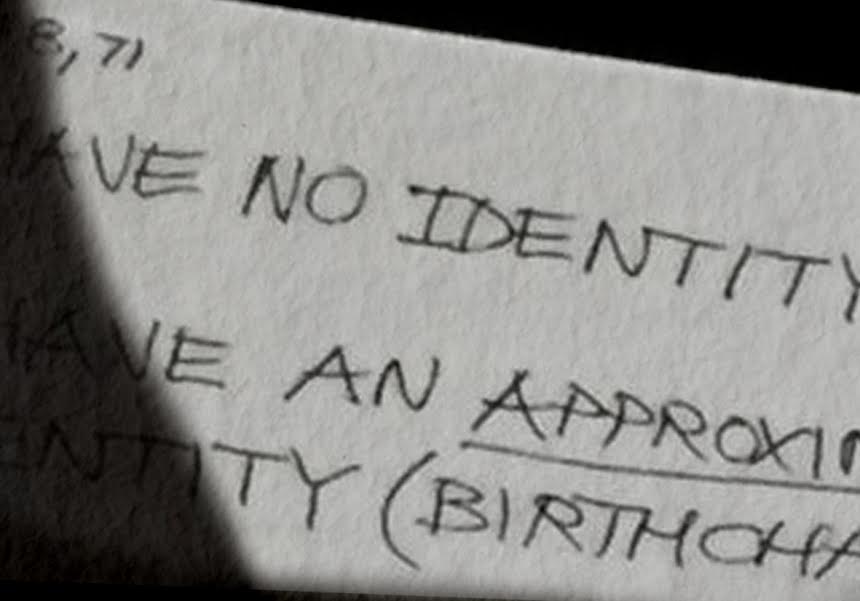 Research image from Nameless Series, since 2015
Please join us for an evening dedicated to the very first opus of French Artist Sébastien Rémy's project, "Nameless Series".
Monday, March 30, 2015
6:30PM (Free and open to the public)
Residency Unlimited
360 Court Street (enter church building through main entrance)
Brooklyn, NY 11231
The lecture will be followed by a discussion between Sébastien Rémy and Flora Katz, curator and writer.
The project "Nameless Series" – as much an erratic enquiry as it is a travelogue – aims to follow American artist Lee Lozano's from a journey undertaken by Sébastien Rémy across the United States in the spring 2015. Be it in the form of oral presentations or installations, "Nameless Series" interweaves Lozano's quest for identity with a constellation of shifting and unstable identities ranging from poet Fernando Pessoa to artist Philippe Thomas, including fictional characters such as the narrator of the song La Complainte du partisan (the English version, under the title The Partisan, was notably performed by Leonard Cohen), or Guy Roland, protagonist of Patrick Modiano's novel Rue des boutiques obscures (published in English as Missing Person). Each stage/step of Remy's journey - New York, Dallas, Los Angeles - is punctuated by an oral intervention.
For this first opus written in association with Rita Sobral Campos, Sébastien Rémy presents a performance where will intertwine multiple voices, languages and textures using images and texts resulting from his stay in New York. Combining autofiction, investigation, travelogue and speculation, Sebastien Remy reactivates Lee Lozano's ghosts for a journey/crossing in a disrupted zone.
--
Bios:
Sébastien Rémy (Paris-based French artist, born in 1983) develops a body of work at the intersection of a variety of research disciplines (art history, history of lectures, theories of language, transcommunication, etc). He progressively constitutes a collection of documents, that serve as a research basis for a series of works in lecture, video, or installation format, presented as ways of envisaging transmission but also as a study of the forms and figures of withdrawal. His most recent exhibitions include: Théâtre des opérations (Théâtre de l'Usine, CH, 2015), A Company that Makes Everything (Villa Arson, FR, 2014), Le Nouveau festival (Centre Pompidou, FR, 2014), La Nuit des Musées (MAC/VAL, FR, 2013), and L'apparition des images (Fondation d'entreprise Ricard, FR, 2013).
Rita Sobral-Campos was born in Lisbon in 1982, She now lives in New York. Her most recent project was Neon Medieval, Andreas Huber Gallery, Vienna. She participated in Tournament d'objet, Charlottenborg Kunsthal, Copenhagen (2013); Sunday Sessions, MoMA-PS1, New York (2012), Short Stories, Sculpture Center, New York;Poetic Things That are Political, Museu Chiado, Lisbon, (2011); Dockanema Film Festival, Maputo (2010). Collaborations include Artists Reading, with Isla Leaver-Yap (2012) and UNCLEHEAD, with Alexandre Singh (2008).
Flora Katz is a french curator and art writer based in New York, USA. She focuses on the relations between the individual and the collective through the prism of feminism, politics and philosophy. Since 2012, she has presented exhibitions and events at Chez Treize, Paris (FR); PARMER, Brooklyn (USA); French Institute Alliance Francaise, New York (USA); the Art Centre Parc Saint Léger (FR); SOMA, Mexico, (MEX); North End Studios, Detroit (USA), Fondation Galeries Lafayette, Paris (FR). From 2010 until 2013, she worked at Betonsalon - Centre for Art and Research, Paris (FR) where she coordinated exhibitions and editions. Flora Katz has been a contributor to magazines such as Artpress and Zerodeux. She holds an MA in Contemporary Philosophy and an MA in Curatorial Practices (La Sorbonne).
Photo Documentation:

--
This project is supported by the Cultural Services of the French Embassy, New York. "Nameless Series" is developed in the framework of the exhibition Odradek curated by Mikaela Assolent and Flora Katz at the Art Center Les Instants Chavirés, France.