Talks | Apr 30 2018 1pm
Meet Over Lunch: Tiago de Abreu Pinto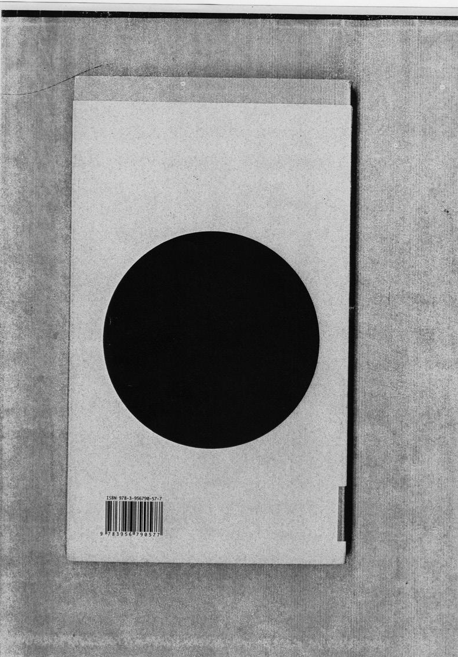 Courtesy of Enric Farrés Duran
Monday, April 30, 2018
1pm (free and open to the public)
Residency Unlimited (RU)
360 Court Street (enter the Church through the main entrance)
Brooklyn, NY 11231
Tiago de Abreu Pinto discusses the influence of literature and philosophy on his curatorial practice and the project Library without Titles (Biblioteca Sin Títulos) at the Reina Sofia Library & Casa Encendida. An excerpt from the short novel Library without Titles (Biblioteca Sin Títulos), written by Tiago de Abreu Pinto, reads as follows:
"In page 45 of Library without Titles (Biblioteca Sin Títulos) it says that from June 15 to September 10, 2017, the Catalan artist Enric Farrés Duran (Gerona, 1983), within the project titled Bibliotecas Insólitas, of Casa Encendida, performs a minimum gesture that alters the Museo Reina Sofía Library. Untitled Library(Biblioteca Sin Títulos) is an intervention, in a specific section of the museum, in which each book is turned around, placed backwards, so that their backs are exposed to the public. Arranging the books in this way converts them in a sole object, highlighting their sculptural nature, as well as their historical traits. On one hand, the individual character of each copy is eliminated, therefore creating a homogeneous mass as a result of the similar tone of the publications pages; the reader-spectator establishes, then, a physical relationship with the container (the book's surface and its various paratextual details). On the other hand, simultaneously, a parallel is drawn between the way that books are arranged throughout history – it should be mentioned that at the Royal Monastery of San Lorenzo de El Escorial the books are supposedly backwards – and the way that their disposition is determined by the technology of the very media since its creation. It should also be taken into account that the bookbinding process, at the beginning, was separated from its content and that there was a lower supply of books in the editorial market. Everything else is fictitious".
Flickr: Click on the picture for more photos of the talk. 
Please use the headphones when listening to the talk.
***
Tiago de Abreu Pinto is an independent curator based between Madrid and São Paulo whose practice is shaped by an ongoing dialogue with literature and philosophy. Previously gallery manager and director at NoguerasBlanchard, he is also the co-founder of the art magazine Revista Claves de Arte (Madrid), focused on contemporary art galleries. Nominated Special Correspondent of The Future Generation Art Prize Pinchuk Foundation (Ukraine), he is the recipient of the Gwangju Art Biennale scholarship (2012) and Art Curatorial Award Se Busca Comisario (2014) awarded by the Spanish Government.
Tiago has curated exhibitions in museums, commercial galleries, biennials etc. in Spain, France, Morocco, Netherlands and Brazil.
The Meet Over Lunch series is a monthly invitation to local and visiting curators to present their practice and projects over lunch to the RU residents and public. 
RELATED: