Talks | May 31 2018 1pm
Meet Over Lunch: The Third Body, by Roey Victoria Heifetz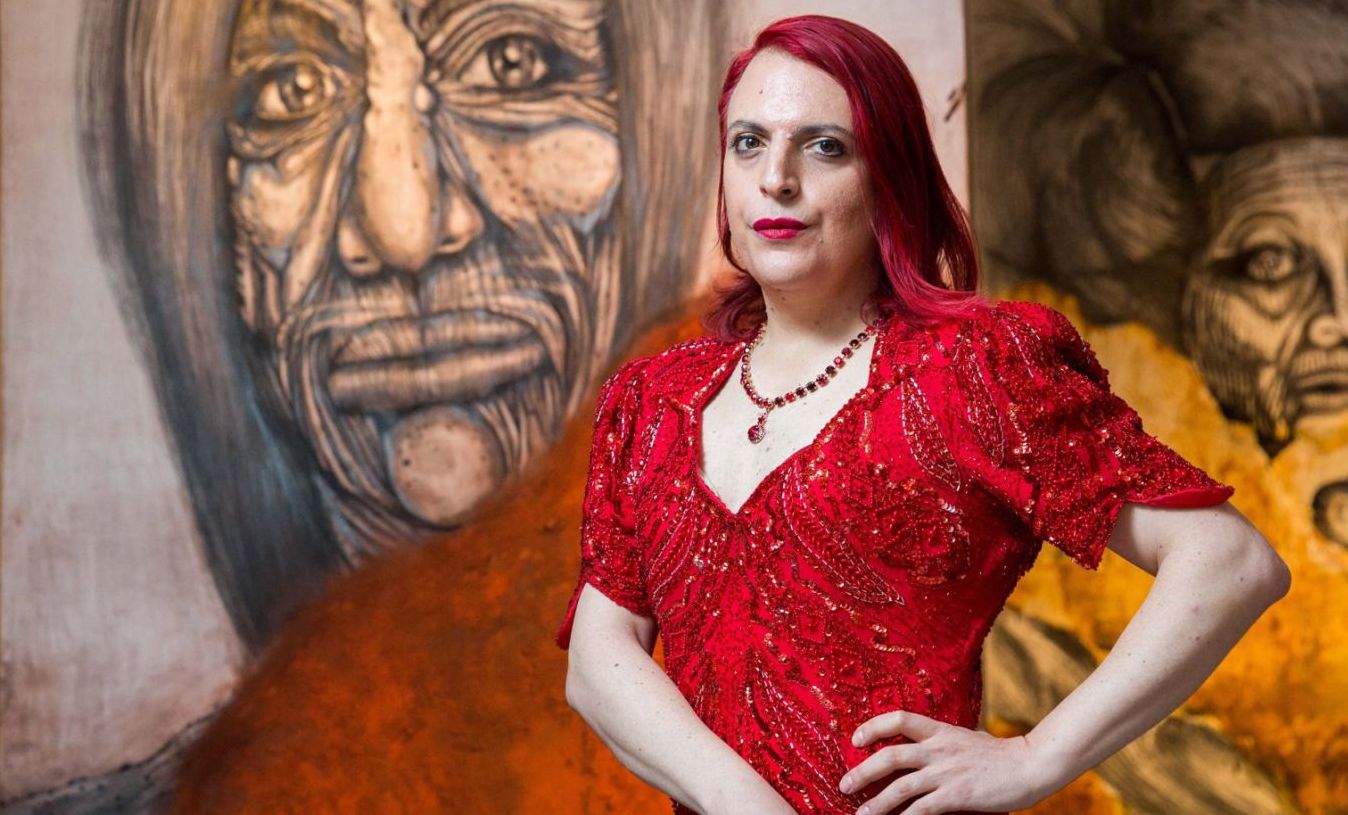 Roey Victoria Heifetz. Photo credit: Emill Salman
Thursday, May 31, 2018
1pm (free and open to the public)
Residency Unlimited (RU)
360 Court Street (enter the Church through the main entrance)
Brooklyn, NY 11231
Roey Victoria Heifetz presents her ongoing project The Third Body. The Third body is a video and drawing installation of confessions / conversations/ with women, friends and acquaintances from the transgender communities in Berlin and Israel interviewed by the artist, as well as her own. The artist will address issues ranging from the transgender body and the body in general, gender change, anxieties, old age, regret, femininity, motherhood, pain, and fear of yourself and of society. The video in The Third Body reveals layers of body and emotion; it directly presents and exposes to the camera the ways in which we  cope with ourselves, our bodies, and our surrounding. This intimate work undermines the familiar, accepted, "pleasant" faces, the common appearance of the transgender community. Roey Victoria Heifetz also exposes her own intimate moments in front of the camera, in front of her body and the large scale drawings created in her studio that follow her gender change and the process she has been undergoing in the last few years.
***
Roey Victoria Heifetz, an artist from Jerusalem, lives and works in Berlin. She was recently invited to do a residency at 18th Street Arts Center in Los Angeles. Heifetz has already exhibited in numerous international groups and solo exhibitions around the world, which include: Sehnsucht / Longing, Beit Hair Museum, Tel Aviv (2010); The End of History, Gängeviertel Galerie, Hamburg; The Teacher's Nap, Künstlethaus Betahanien, Berlin; Based on paper, Jiri Svestka Gallery, Berlin (2013); Dark Times, Genia Schreiber University Art Gallery, Tel Aviv; Confessions, St. Johannes Evangelist Church, Berlin; and Queertopia – it takes a village, Kornfeld Gallery, Berlin. Heifetz had a solo exhibition in The Israel Museum, Jerusalem from November – March 2017. Heifetz also finished one-year residency at Künstlerhaus Bethanien, and the Fountainhead residency, Miami.
Heifetz is a grant and scholarship recipient from Lotto Stiftung, Berlin; Mifal Hapais Art Scholarship, Israel; Rudolf Augstein Stiftung, Germany; Kunstlerhaus Bethanien Artist Residency, Berlin, Germany; Artis organization, New York, USA; Artist-Teacher Award, Culture Ministry, Government of Israel; Award of Achievements, M.F.A. studies, Bezalel Academy, Jerusalem, Israel; Award of Achievements in the 11th Da Dun Art Exhibition of Taichung City, Taiwan; Award of Achievements, B.F.A studies, Bezalel Academy, Jerusalem, Israel. Additionally, in 2018 Heifetz was awarded the Ann and Ari Rosenblatt Award, and was nominated among the finalist for Marianne Werefkin Award for women artist.
Heifetz studied at the Bezalel Academy for Arts and Design in Jerusalem (BFA, MFA) and at the School of the Museum of Fine Art in Boston, USA.
The Meet Over Lunch series is a monthly invitation to local and visiting curators to present their practice and projects over lunch to the RU residents and public. 
This program is made possible with generous support from the Cultural Development Fund, NYC Department of Cultural Affairs.