Talks | Nov 7 2019 1 pm
Meet Over Lunch: Khaled Barakeh, The Practice of Necessity: on Artistic Activism and Cultural Hacking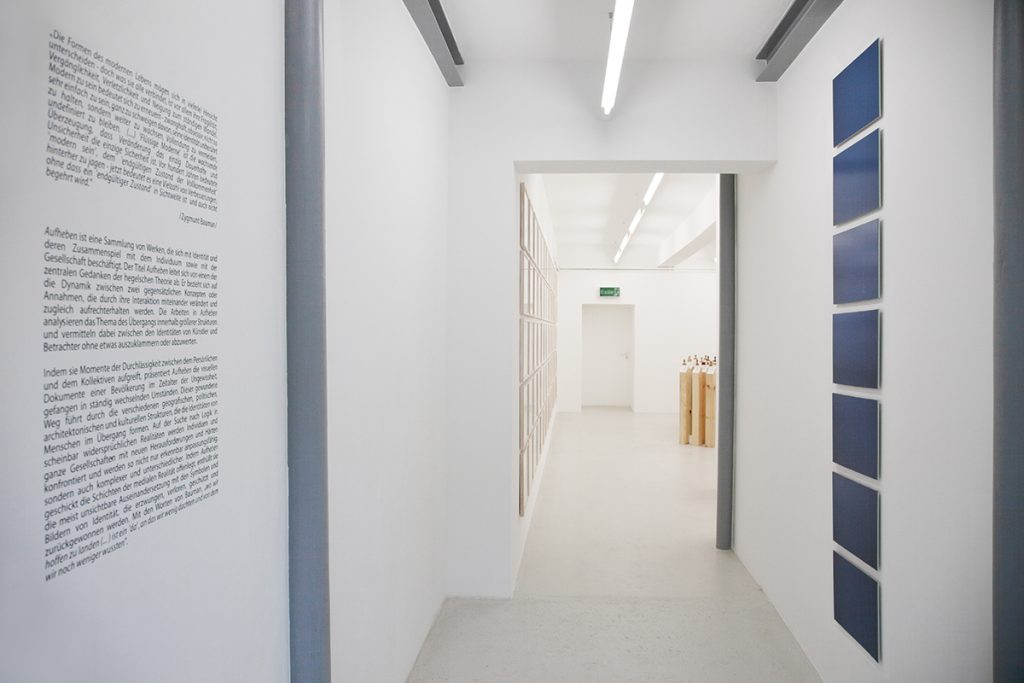 Installation view, 'Aufheben', Galerie Heike Strelow, Frankfurt a.M., Germany, 2019
Thursday, November 7, 2019
1 pm (free and open to the public)
Residency Unlimited (RU)
360 Court Street (enter the Church through the main entrance)
Brooklyn, NY 11231
Khaled Barakeh's practice blurs the borders of conceptual art, social organization, and political activism. Known formerly for meticulously researched, deftly executed conceptual installations which question how we relate to and mediate the atrocities of conflict and forced migration, his work has recently evolved to include a suite of initiatives that leverage artistic thinking to enact tangible change in these areas. Chief among these are the online platform, SCI, the mobile Syrian Biennale, and their parent non-profit Coculture e.V.
This development from discrete works which merely reflect on current issues, to creative initiatives whose mechanisms operate at a political and societal level is part of what Barakeh has termed The Practice of Necessity; an ethos which has driven multiple shifts in his work, always reacting to the critical issues facing himself and the community in his current geographic and political reality. In his Meet Over Lunch talk with Residency Unlimited, Barakeh will discuss his current initiatives and how The Practice of Necessity has led him from his roots as an expressionist painter in Damascus, to his current work as a Berlin-based activist and social organizer.
This program is made possible with support by ArteEast through a grant from the Violet Jabara Charitable Trust and by the Middle East Institute's Arts and Culture Center through a grant from the Ford Foundation-IIE.  In addition, Artistic Freedom Initiative provided the legal support to secure Khaled's visa and entry to the U.S., and the New York City Artist Safe Haven Residency Program has provided Khaled with housing during his stay in NYC.
RELATED: