Talks | Jun 19 2019 1pm
Meet Over Lunch: Gabriella Ciancimino presents "Smell in Dialect"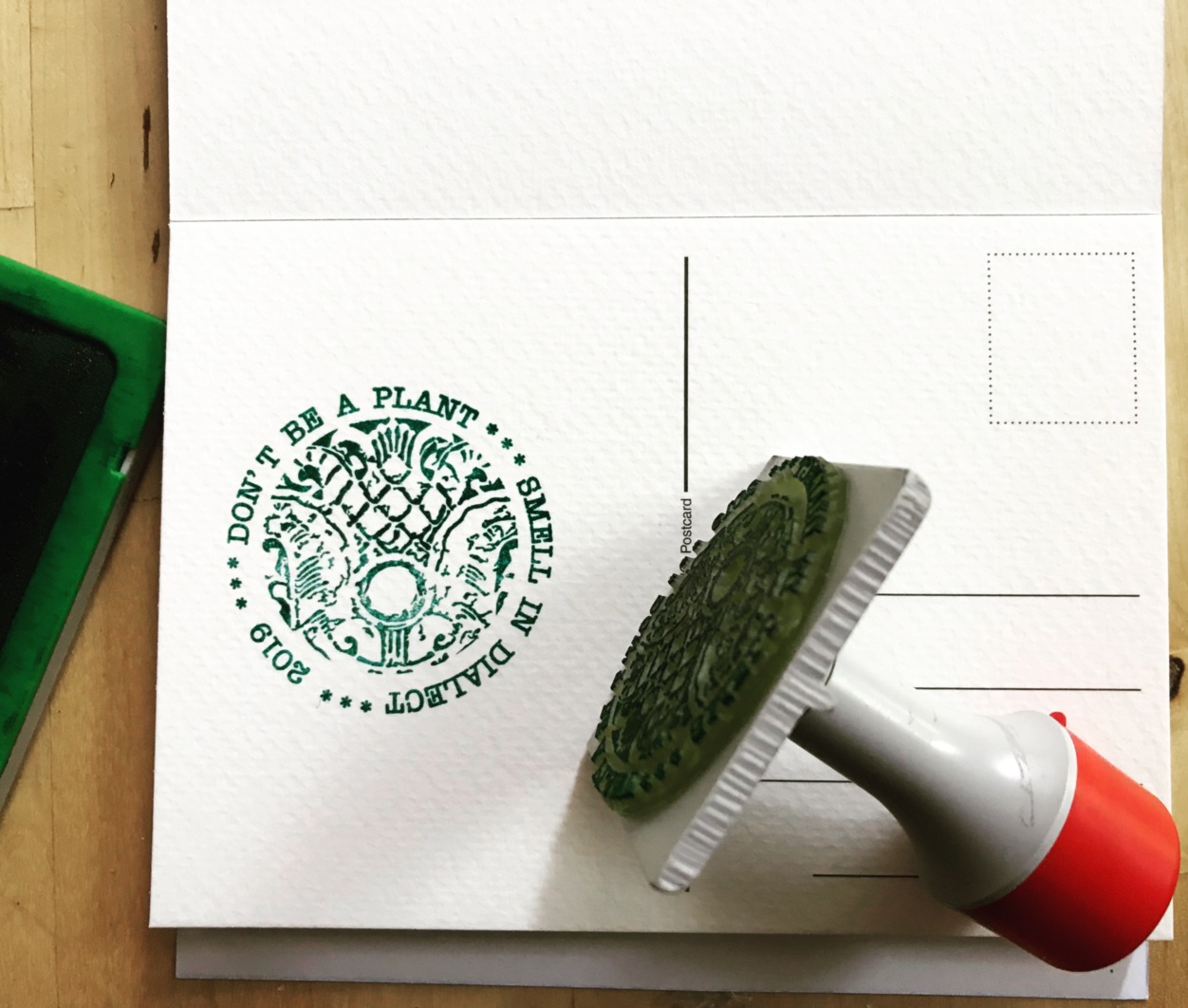 Gabriella Ciancimino, "Smell in Dialect - stamp from Brooklyn" 2019, inch 2x2 inspired by the external Art Nouveau decorations of KCHC.
Wednesday, June 19, 2019
1pm (free and open to the public)
Residency Unlimited (RU)
360 Court Street (enter the Church through the main entrance)
Brooklyn, NY 11231
RU artist Gabriella Ciancimino introduces "Smell in Dialect", a mural commissioned by NYC Health + Hospitals/Kings County for its pediatric unit. She discusses the key role of community involvement in its realization with creative input by children from KCHC's pediatric unit and students from W. Wingate High School and KAVI (Kings Against Violence Initiative). Gabriella will share her research on the dynamics of migration, cohabitation, and adaptation of local and immigrant plants naturalized in Brooklyn- driving themes of "Smell in Dialect"- and other sources of inspiration such as the art deco influence on the architecture of the hospital, and her vision in general of art as catalyst of social change.
The Smell in Dialect mural benefits from the support of The Cultural Development Fund from NYC Department of Cultural Affairs, NYC Health + Hospitals Arts in Medicine (AIM), the Laurie M. Tisch Illumination Fund, Kings County Center Hospital, American Chai Trust Inc, and Villa Montallegro.
RELATED: