Talks | Oct 15 2019 1 pm
Meet Over Lunch: For Care, Arts of the Working Class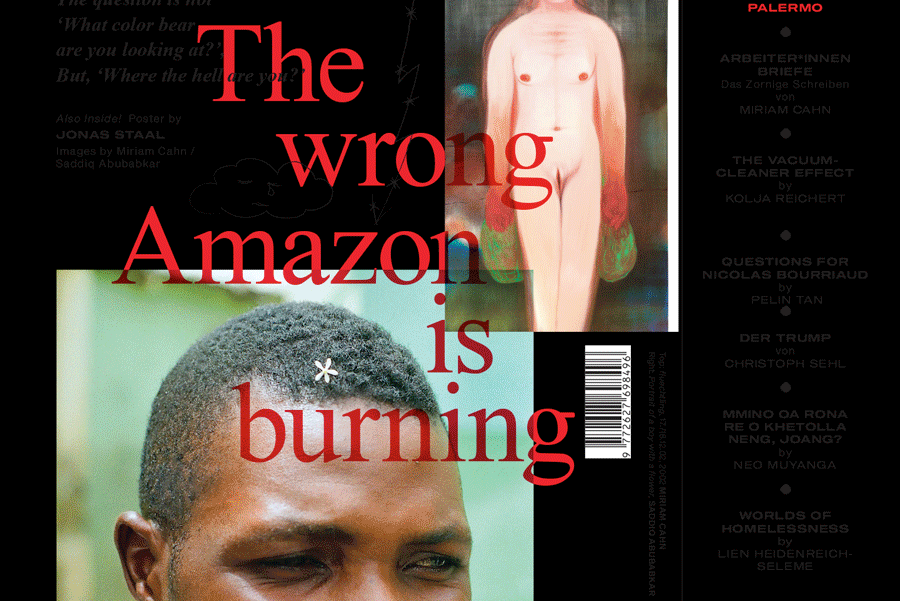 Tuesday, Oct. 15, 2019
1 pm (free and open to the public)
Residency Unlimited (RU)
360 Court Street (enter the Church through the main entrance)
Brooklyn, NY 11231
On October 15, RU is pleased to invite María Inés Plaza Lazo who will present Issue 8 of Arts of the Working Class (AWC), titled The West and the definition of Care (care, empathy, compassion)
This event /workshop will focus on mirroring the steady rise of homelessness in the metropolises of Germany and the USA  and examine the possibilities of involvement for the civilian population with a dynamic exchange on strategies of political creative expression. AWC editorial team has invited activist Masha Demidova to discuss the topic of care as they strive for democratic engagement with political education through art and culture and international solidarity for the precarious.
Arts of the Working Class (AWC) is a new street journal published bimonthly which contains contributions by artists and thinkers from different fields and in different languages. Its terms are based upon the working class, meaning everyone, and it reports everything that belongs to everyone. By offering quotas at half price, everyone who sells this street journal can earn money directly. Arts of the Working Class is published by Paul Sochacki, María Inés Plaza Lazo and Alina Kolar, for the streets of the world.
The Meet Over Lunch series is an ongoing invitation extended to local and visiting art practitioners to present their practice and projects over lunch to the RU community.
...............
María Inés Plaza Lazo is the editor-in-chief of Arts of the Working Class and likes to develop curatorial and communication strategies for others, individuals and institutions. She grew up in Guayaquil, Ecuador, lives and works between the streets of  Berlin and the world.
Masha Demidova is the Senior Information Security Risk, Governance & Compliance Analyst at the tech startup pymetrics. The company uses neuroscience games and bias-free AI to predictively match people with jobs where they will perform at the highest levels. Masha started her career in data privacy and information security while working as an Information Security Analyst for the Mayor's Office of Vladivostok (Russia) where she is from originally. She is also the founder of NY based collective, TMK (The Mayhem Kollektiv) - an unfolding experiment of artistic exploration. Demidova had a brief career as a chef and is currently working on her first book "Cook-y", an anthology of recipes and anecdotal stories of failures and mindfulness, shared by self-made chefs and enthusiasts alike. This literary probe is scheduled to be published in early 2020.