Talks | Jul 19 2019 1:00pm
RU Talk: Elena Ishchenko in Conversation with Amanda Parmer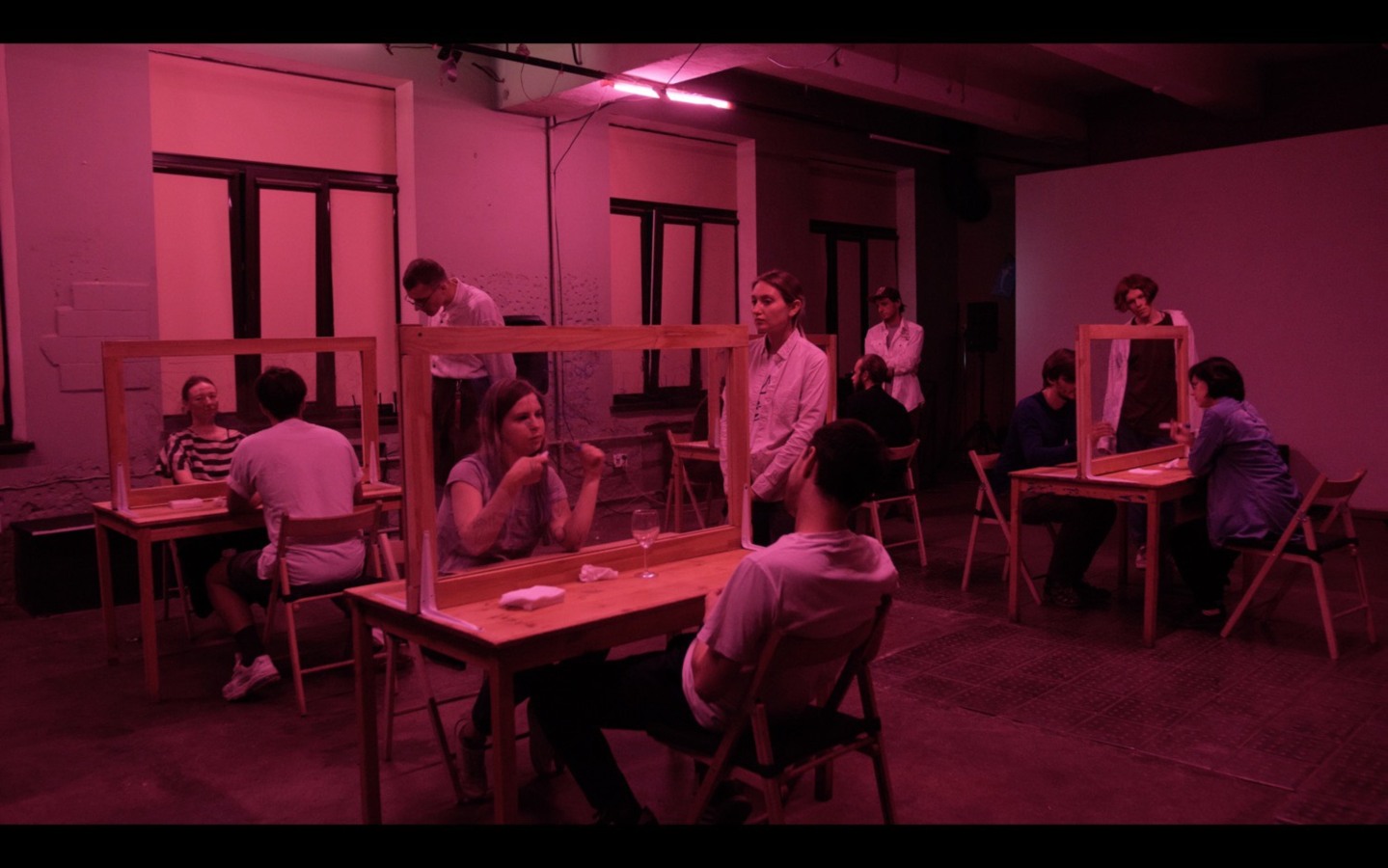 "League of the tender", Typography Center for contemporary art, Krasnodar, 2019
Friday, July 19, 2019
1pm (free and open to the public)
Residency Unlimited (RU)
360 Court Street (enter the Church through the main entrance)
Brooklyn, NY 11231
Elena Ishchenko and Amanda Parmer will discuss self-organized art initiatives in Russia which create an original landscape of art production, representation, distribution, and discussion in the situation of lack of state and private art institutions. As a curator, writer, and editor, Elena is involved in a number of self-organized non-profit initiatives — from her work with the online magazine, aroundart, her research project, Open Systems. Self-Organized Art Initiatives in Russia: 2000–2015, to her work as a curator for the Typography Center for Contemporary Art in Krasnodar. During the talk, she will share her experience of creating and developing these spaces and the impact that self-organized art initiatives have had on the Russian Contemporary Art landscape.
...............
Elena Ishchenko is an independent writer, editor, and curator interested in self-organized art initiatives, diverse forms of collectivities, social imagination, and ecology. Chief curator of Typography Center for Contemporary Art in Krasnodar, the only institution in Krasnodar that consistently supports and promotes contemporary art in the region since 2012. She founded and is a chief editor of aroundart.org — a self-organized online mag on contemporary art and culture in Russia. She is a frequent contributor to many contemporary art publications: Calvert Journal, colta.ru, openspace.ru, theoryandpractice.ru, Winzavod Art Review, etc.; worked previously in the research department of the Garage Museum of Contemporary Art.
Amanda Parmer is the Director of Programs at Independent Curators International. She previously worked as the Curator of the Vera List Center for Art and Politics and is a 2009-10 Whitney Independent Study Program Helena Rubenstein Curatorial Fellow. She has organized diverse exhibitions, programs and events with artists, collectives, curators and thinkers at Abrons Art Center, Brooklyn Academy of Music‬, Cleopatra's Brooklyn and Berlin, The Cooper Union, e-flux, High Line‬, The Kitchen, New Museum, The New School, The New York Armory and Volta Shows and Sunview Luncheonette. She was a co-organizer of the LEGACY and PERSONA New Museum Seminars: (Temporary) Collection of Ideas and has taught at Eugene Lang College of Liberal Arts at The New School and Rhode Island School of Design. In 2014 she initiated Parmer, a curatorial platform for exhibiting, programming and writing based in New York that focuses on queer and feminist strategies and post-colonial analysis.
Independent Curators International (ICI) produces exhibitions, events, publications, research and training opportunities for curators and diverse audiences around the world. Established in 1975 and headquartered in New York, ICI is a hub that connects emerging and established curators, artists, and art spaces, forging international networks and generating new forms of collaborations. ICI provides access to the people and practices that are key to current developments in the field, inspiring fresh ways of seeing and contextualizing contemporary art.
.............
We are grateful to the Moscow Museum of Modern Art for putting together a panel of experts that selected Elena Ishchenko for a residency at RU.
This program is made possible with generous support from the Cultural Development Fund, NYC Department of Cultural Affairs.