Talks | Mar 20 2018 1pm
Meet Over Lunch: Luciana Solano and Dalton Paula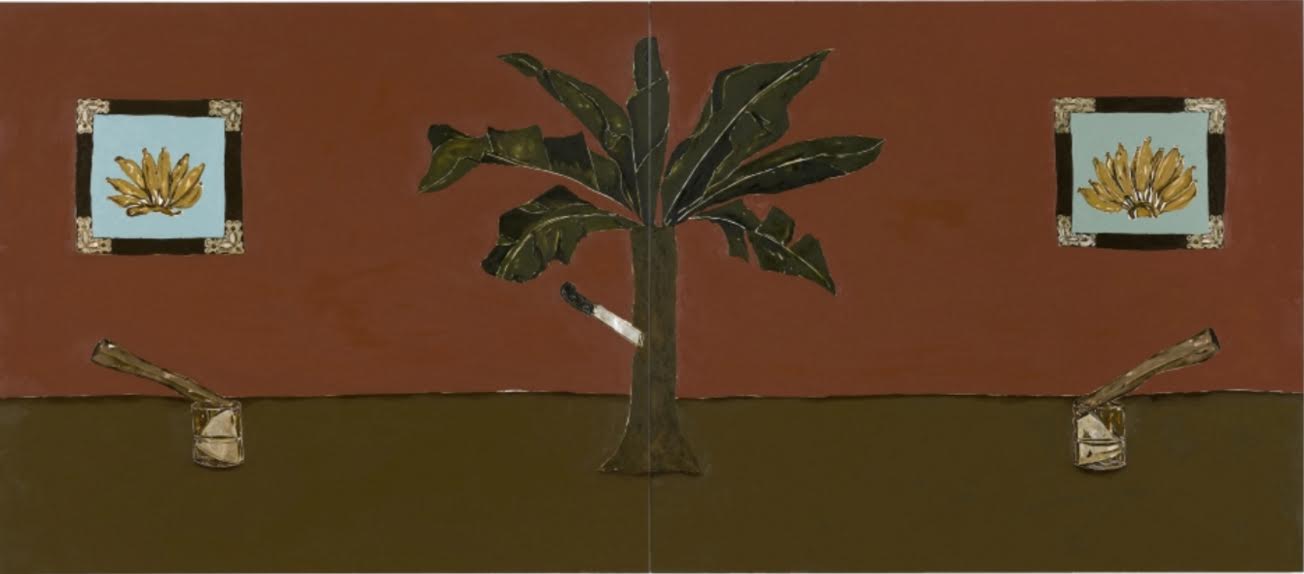 Dalton Paula: Insert the knife into the banana tree, 2017 Oil on canvas and silver foil 51'' X 116''
Tuesday, March 20, 2018
1pm (free and open to the public)
Residency Unlimited (RU)
360 Court Street (enter the Church through the main entrance)
Brooklyn, NY 11231
The Meet Over Lunch series is a monthly invitation to local and visiting curators to present their practice and projects over lunch to the RU residents and public. Join us on March 20, for a conversation between Luciana Solano and the Brazilian artist Dalton Paula, an artist in residence at AnnexB in New York, whose work is currently featured in the New Museum Triennial, Songs of Sabotage.
Topics covered will range from the process as an artist of being part of the Triennial- from the invitation, passing through his notebooks to the walls of the museum- to a close look at Paula's practice that tackles issues of race, history of slavery, and rituals attached to Brazilian afro descendants.
To listen to the video, right click 'unmute'.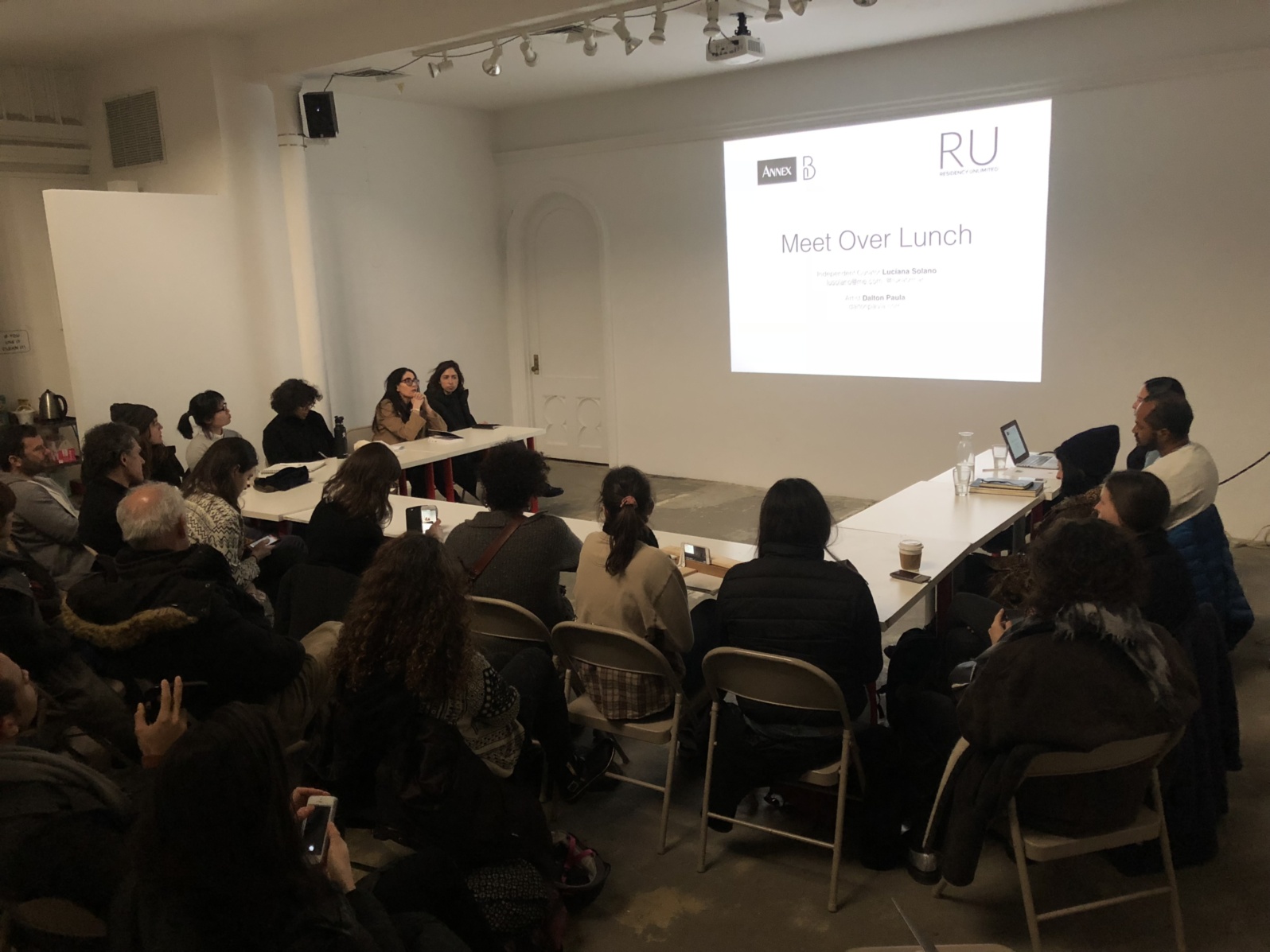 Meet Over Lunch: Luciana Solano and Dalton Paula at Residency Unlimited
***
Luciana Solano is an independent curator born in Brazil and based in NYC.  Solano holds a BS in Biology and post graded in computer system analysis. Solano is particularly interested in site-specific projects that introduce relationships between the viewer and physical-spatial configurations as well as interdisciplinary projects. Her latest curating work includes solo show Vazio Pleno by visual artist Ana Biolchini in the University Museum Solar Montigny at PUC Rio and Bruno Miguel: Seduction and Reason at Sapar Contemporary. Solano was in residency at RU in 2017.
Dalton Paula has been transiting through painting, object, installation, performance, photography and video, without establishing a hierarchical order between the different media and without losing its expressive poetic potential, since the choice of each support comes from the poetic idea that the artist intends to make true. In this open panorama, there are seams that aligned the parts making them a cohesive set, structured by actions that are repeated or alternate, that affect or reverberate, which are made explicit or left veiled, to each fragment. These actions are marked by the critical interpretation of historical or daily events, by the impregnation of a religious, mystical aspect, coming from the Afro-Brazilian cults, by the use of their own body and images of foreign bodies, by the confrontation of alterities between the autobiographical and the other appropriate, by the clash between the strong and the weak, between the master and the slave, for the undoing of the demarcations of the functions and territories of rights, which on the basis of violence were constituted within the Brazilian social system. Currently, Dalton Paula is the 12th artist to participate in AnnexB residency program, the first NYC-based organization that offers an art residency exclusively for Brazilian artists living in Brazil and across the world.