Talks | Aug 7 2019 1 pm
Meet Over Lunch: Art as Disruptive Knowledge in the Times of Emerging Technologies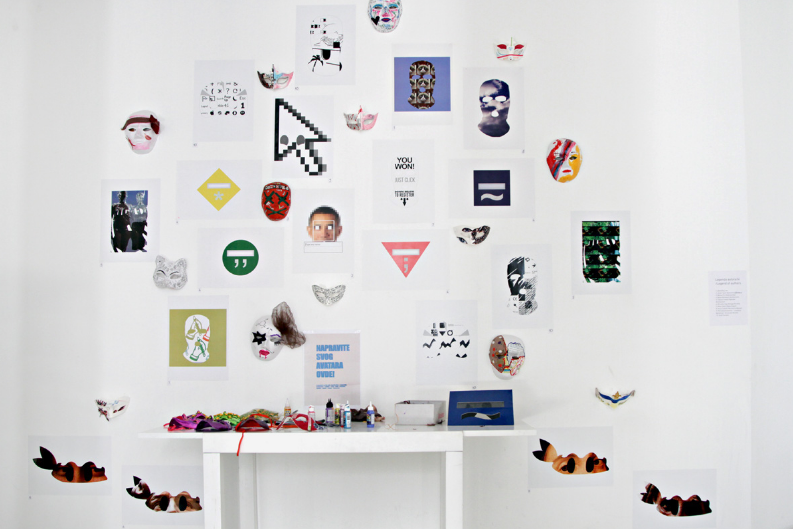 Work station for online identity mask during the exhibition, Identify Me. 2015
Wednesday, August 7, 2019
1pm (free and open to the public)
Residency Unlimited (RU)
360 Court Street (enter the Church through the main entrance)
Brooklyn, NY 11231
Join us over lunch to actively discuss the role and experience of technology in your daily life. In conversation with Mary Ayling (RU Executive and Curatorial Assistant), Darija Medic (RU resident curator) will lead attendees through a workshop in the form of a therapeutic activity that will ask them to explore their personal relationships to technology and devices surrounding us. Questions examined will range from: What does your monthly cell phone contract have to do with freedom of information? How does the omnipresence of technologies affect everyday activities and perception? And what does art have to do with digital policy?
From there we will further reflect on digital policy - what is it, how can one participate in it and embody an active role in the future of technology. Medic uses art as a way to both explore and take back agency in the times of many emerging technologies. She will share information about the work she did as an artist and researcher, to the curating and production she did in collaboration with various collectives and institutions, such as interkultivator and kuda.og, and the research-creation projects she is developing at DiploFoundation, as well as opportunities for other artists and researchers to participate in them.
Darija a digital practitioner and researcher interested in language and its social practices, media and its archaeology, technology and its philosophy, public space, and its shaping. Currently, she is the Digital Art Project Coordinator in DiploFoundation, a civil society organization working in the fields of digital diplomacy and digital policy through capacity development.
More about Darija Medic
Support: Darija Medic's residency is made possible with support from DiploFoundation.