Exhibitions | Oct 23 2011 6:00 PM
Maude Léonard-Contant – Beautiful west nightscape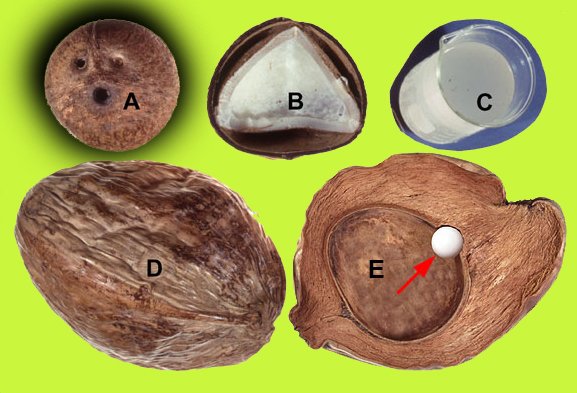 October 8- October 29, 2011
Opening: Saturday October 8, 2011, 6-8pm
Abrons Arts Center/Henry Street Settlement, 466 Grand Street (at Pitt Street)
Abrons Arts Center is pleased to announce the solo exhibition of Canadian artist Maude Léonard-Contant.
In the past year, the palm tree has been the main figure of Maude Léonard-Contant's work, mediating between object of desire and reminiscence and totem for religious cult.
The work she has developed for the Abrons Art Center will end the cycle on palm trees: the ridiculous adoration has turned into a campy nightmare, within which only ghostly traces of the palm remain. Inspired by Noir fiction, the hoax of the coconut pearl and Epyptomania, the resulting installation depicts an oasis at night that tells a story with a plot that remains obscure.
Léonard-Contant's body of work explores the propensity for landscape to generate fiction. She is interested in the subtext inherent in the framing of nature, which induces a conceptual and perceptual mish-mash when our personal mythologies, fantasies and memories merge with collective psyche, clichés and history.
Looking at a postcard isn't a simple task. At the same time she believes it is possible to encounter the Grand Canyon with a yawn.
Maude Léonard-Contant lives and works in Montreal, Canada, where she completed an MFA in sculpture at Concordia University. The aftermath of her passion for the palm has been presented in different locations in the past year: Market Gallery, (Glasgow, UK), Kala art Institute (Berkeley, CA). Its latest manifestation will now be featured at the Abrons Art Center within the framework of her residency hosted by Residency Unlimited. Léonard-Contant's work is part of several private and public collections.
Maude's residency is made possible with support from Canada Council for the Arts. This exhibition is made possible in part by the New York State Council on the Arts with the support of Governor Andrew Cuomo and the New York State Legislature.
Abrons Arts Center: The Abrons Arts Center brings innovative artistic excellence to Manhattan's Lower East Side through diverse, cutting-edge performances; exhibitions; residencies; classes and workshops for all ages; and arts-in-education programming at public schools. For more information visit: http://support.henrystreet.org/site/PageServer?pagename=AACHOME_homepage
RELATED: