Exhibitions | Jun 5 - Jul 6 2014
Maria Laet & Aung Myat Htay: Encounters / Jaro 3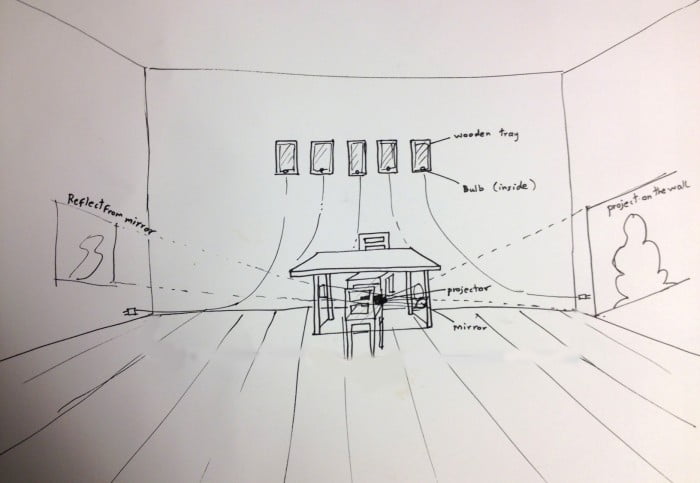 An exhibition proposal curated by Caroline Taylor at Rooster Gallery
OPENING RECEPTION: THURSDAY, JUNE 5, 6–8PM
Exhibition dates: June 5- July 6, 2014
ROOSTER GALLERY
190 ORCHARD STREET
LOWER EAST SIDE, NYC 10002
ROOSTERGALLERY.COM
MARIA LAET & AUNG MYAT HTAY: ENCOUNTERS is the 3rd edition of the JARO series of exhibitions developed each year by Residency Unlimited (RU) and Rooster Gallery. Working across multiple mediums, both Laet and Htay are currently in residence at RU. Caroline Taylor brings them together to challenge the idea of an encounter, whether literally, emotionally or metaphorically. Inherent to their bodies of work is the concept of limits – both physical and mental – and the ability to see beyond what may at first appear common or mundane. The artists, each coming from vastly different cultural backgrounds, create a common language through their practices - concepts penetrating well beyond the impermanent nature of physical objects and spaces utilized.
Brazilian artist Maria Laet creates a delicate yet profound language in her interventions. A series of actions in a surrounding space (either public or domestic) act as a conduit to a conceptual archive that informs her resulting works on paper and videos. Exploring physicality of materials such concrete, sand and milk, surface areas are stitched together in a poetic conversation between form and content. Presented are Laet's 2013 films Leito (03) and Leito (04). By pouring and capturing milk flowing through cracks in concrete, subtle movements flatten into a formal, painterly gesture. In Notes on the limit of the sea (2011), Laet stitches together the waterline of low tide of the sea – an action ultimately to be washed away.  A new series of monoprints is also included in this exhibition in which the artist turned to the area in and around RU in Brooklyn. Frottages realized by the artist of cracks in the sidewalk and the interior of the RU floor space appear in ink on Japanese paper.
Based in Mandalay, Myanmar, Aung Myat Htay draws from his cultural background as reference in his works. Reconciling the traditional and contemporary, Htay juxtaposes cultural tradition and current political and social environments. Intrinsic to his work is translation of his Buddhist upbringing into his practice. For this exhibition, Htay produced a site-specific installation, Dining Room Opera, utilizing video and found objects. From underneath a table and chairs made of handmade paper, a video portraying traditional Burmese puppets is projected onto the nearby wall. Five light boxes covered in paper are installed on the wall opposite the table – the viewer looks inside to find images of the puppets once again. The table and chairs, left intentionally empty, give a feeling of coldness, or loneliness – while the puppets, with no puppet master or theater, are unable to perform. The new work focuses on the formation and evolution of culture and community within a population living under political or economic pressure. As relevant today, in a climate of mixed cultures, philosophies and theories, questions arise on the connections between humanity and art.
Bios:
Maria Laet, born 1982, lives and works in her native Rio de Janeiro, Brazil. She has exhibited since 2005 with solo shows in Rio de Janeiro, São Paulo, Milan, Paris and Lisbon. She has also participated in group shows such as: 'From the margin to the edge' (Somerset House, London, 2012); 18th Biennale of Sydney: 'all our relations' (Art Gallery NSW e MCA, Sydney, 2012); 'Convite à Viagem' (Rumos Itaú Cultural, São Paulo, Belém, Recife, Rio de Janeiro, 2012); 'O lugar da linha' (MAC, Niterói e Paço das Artes, São Paulo, 2010); 'Paper Trail: 15 Brazilian Artists' (Allsopp Contemporary, London, 2008).
Maria's residency is made possible by A Gentil Carioca and MDM Gallery, and private collectors from Brazil.
Aung Myat Htay, born 1973 in Mandalay, Myanmar, lives and works in Yangon, Myanmar. He received a BFA from the University of Art and Culture, Yangon, Myanmar in 1998 and an undergraduate degree in Fine art from the State School of Fine art, Mandalay. He has exhibited internationally holding solo exhibitions at Pansodan Gallery Yangon, Myanmar; AZADA Gallery, Yangon; Lokanat Gallery, Yangon, Myanmar; Koganecho Bazaar Art Festivan, Yokohama, Japan; Fukuoka Asian Art Musum, Japan; International Performance Art Festival, Bangalore, Índia.
Aung Myat Htay's residency is made possible with support from Asian Cultural Council.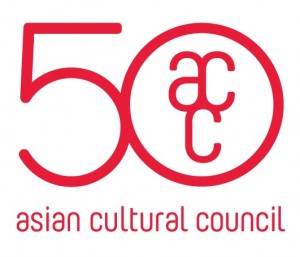 Caroline Taylor is an independent curator based in New York City. Specializing in contemporary art, Caroline opened Caroline Taylor LLC in 2013 after four years as a curatorial associate at Deutsche Bank. Caroline has organized exhibitions internationally, most recently delusion/illusion at Galleri Haaken, Oslo, and 60 Years of Wolfgang Klähn at the German Consulate General, New York. She has past experience at Phillips Auction House, The Metropolitan Museum of Art, and the Felix Gonzalez-Torres Foundation. Caroline holds a BFA from Pratt Institute, Brooklyn, NY in Painting and Art History.
Photo Documentation:

RELATED: