Exhibitions | Jun 6 - 27 2015
Intertwined Realities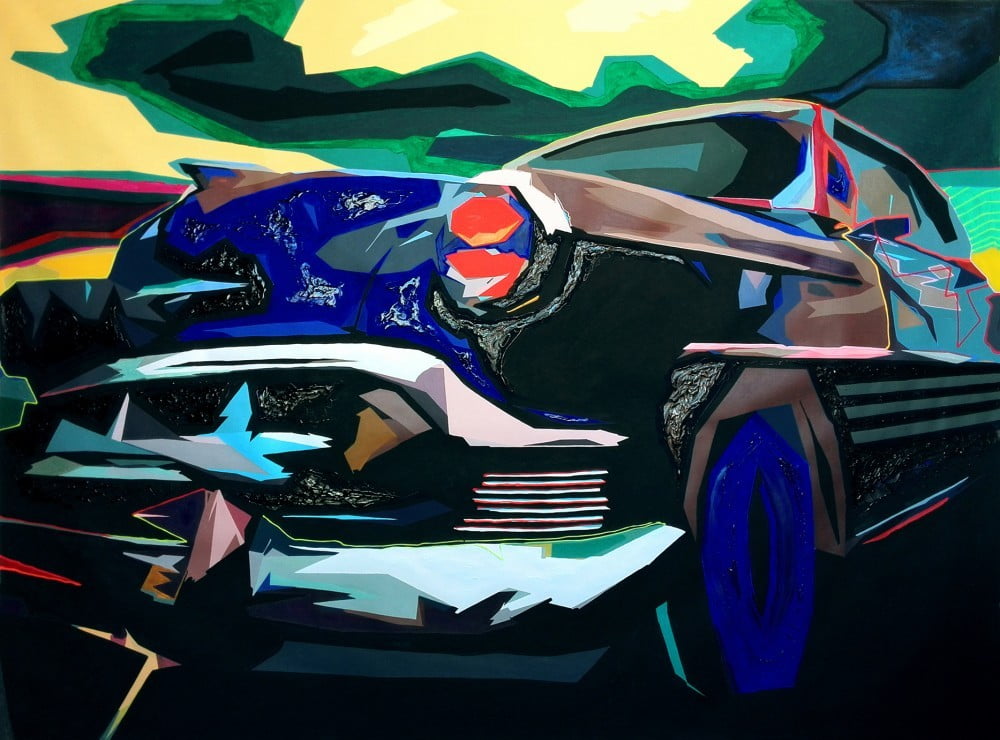 Jeanette Lafontine, Voyage, 2015, 59 x 78,5 inches, acrylic, flashe vinyl, oil and puff paint on canvas
A solo exhibition featuring new work by Jeanette Lafontine, organized by Residency Unlimited.
June 6 - 27, 2015
Opening Reception: Saturday June 6, 6-8pm
Court Tree Collective
371 Court Street (1 block from RU)
Brooklyn, NY 11231
Jeanette Lafontine's newest body of paintings reflects the artist's ongoing fascination with science, technology and fiction. In an effort to balance the familiar and the incomprehensible, her work oscillates between abstraction and representation allowing her to visualize something that might not exist but can only be imagined. Her compositions fuse color, shape and line producing geometric and figurative imagery.
The artist's vocabulary draws inspiration from diverse sources such as design, history and cubism to name a few. Her paintings blend fictional and symbolic worlds with contemporary and historic references creating a fragmented experience for the viewer. The abstracted surfaces continually shift, the foreground and background meld and interchange, constructing a formal distortion and friction.
Lafontine puts forth our ability to envision and fantasize. She believes in possibilities that are yet to come and be produced by humankind. Her work reflects both on the past and gives a glimpse into what the future might bring.
Photo Documentation:

RELATED: